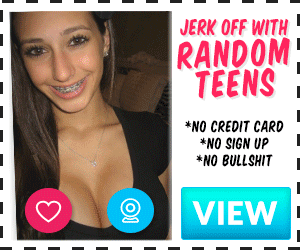 Roger had jumped into the pool from the hot tub when seeing my naked housemate, Tina, dive in. She had only been home from work for about 20 minutes.
Tina and Roger were frolicking at the other end of the pool and I couldn't hear what they were laughing about. In about waist deep water. Roger stepped closer to her and reached out giving her softball sized, firm titties a squeeze.
The head of Roger's hard cock poked above the water line. Tina stood silently looking down at him feeling her tits. Roger took her hand and put it on his big erection. Tina willingly felt the retired man's stiff erection. An erection she's felt up in her tight pussy before.
Roger said something to her then gave her a kiss. His hands went around to Tina's back pulling her to him. He gripped her ass cheeks and pulled her up. Tina giggled a bit at what he was saying.
She wrapped her legs around Roger's waist while holding onto his shoulders, looking down into his rugged, tanned face. The grin had left her pretty face and Roger's hand went to her waist.
Roger had put his cock in her and was moving Tina up and down as she clung to him with her legs. Roger was fucking the young blonde in the pool like this. The water helping to bob her tight ass up and down and move her pussy on his hard cock.
Roger sucked on her titties as he enjoyed her tight pussy on him. This went on for awhile and Tina could barely keep her ankles locked together. They came loose a few times but Roger's tight grip on her ass didn't allow her to slip away.
He then let the dazed 27 year old down. He kissed her and took her hand leading her out of the shallow part of the pool, which has cemented steps.
Roger took Tina to a chase lounge chair and had Tina kneel on it. He then began fucking her from behind, smacking against her tight, round ass.
I got out of the hot tub, where Louis had Dee's bare ass on his lap, her back facing him. He was giving it to her also. I figured as long as the others were busy fucking, or getting fucked, that I'd get some supper going.
I walked by Roger and Tina on the way into the house. Tina was moaning an gasping as her slender body shook from the hard fucking Roger was giving her.
I went into the kitchen and got out burgers and brats for the grill. I made the patties up and was washing my hands at the sink. I looked out to the deck and saw how fast the situation had changed. Louis was now fucking young Tina on the chase lounge and I couldn't see Dee or Roger.
I turned to dry my hands and was startled to see Roger standing there. "We're not neglecting you, Dotty, just switching up. You don't think I've forgotten about your lovely ass, do you." Roger said with a big grin on his face.
Roger took me by the shoulders before I could respond and guided me to the kitchen table. My bare ass went on the table and I eased back on one elbow. Roger held my left leg up and open by the ankle.
"Oh my, Roger, you naughty man. Dirty little thoughts you're having." I said smiling at him.
I watched Roger rub my slit with his long cock then slowly pumped it into my pussy, fucking me right there on my kitchen table.
"Oh that feels good. Oh yeah." I told him, giving him a smiling look then back to watching his hard cock penetrate me.
My leg slipped down hanging from crook of his arm and he used the came hand to squeeze my large tits. I felt myself ready to explode and cum all over his cock. He made me cum a couple of times before he pulled out.
Roger had me kneel on a kitchen chair then fucked me from behind. His long cock had me grunting with each deep, hard stab, smacking against my bare ass.
Roger finally came and he let me get up. "That was very nice, honey, thanks. I needed that. You must have known." I said, smiling and giving him a kiss.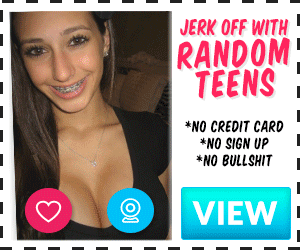 And just like that, Roger was gone. back out to the deck.
More next post.