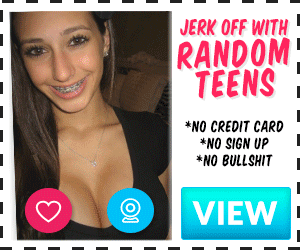 After my sister, Kat, had left we moved our festivities outside to the deck and pool. I felt like a good swim anyways and took off my blouse and shorts and jumped in.
I soon had company, Roger. He was a good swimmer and swam the length of the pool a few times. I playfully asked him if it was difficult swimming when he has a boner, like he still very well did.
I took off swimming with a hearty giggle. Roger swam after me and caught me by the ladder trying to climb out. I had my feet on the steps and hands on the rails, almost making it away from him. I couldn't stop laughing.
Roger's hands held me tight by the waist and told me I wasn't getting away so easily. He grabbed the rail with one hand and his other came around my tummy. The hard cock I had teased him about was pressed against the crack of my bare ass.
His hand moved from my tummy to my large, wet titties. Even though he and I had already fucked earlier before Dana had arrived, he was going to fuck me again right there in the pool on the ladder, at least this encounter felt that way.
I turned my head slightly to look back at him, still grinning, and asked if he was going to answer my silly question. That I was curious if it was difficult swimming with a hardon.
"Not at all. Do you think you can swim with it in your pussy." Roger jokingly replied.
I told him I didn't think so. His hand left my tits and went between us. He rubbed his cock down the crack of my ass pushing it between my legs. His hard cock stuck out the other side in front of my pussy.
I was standing on the same step at the time but brought my right foot up to the next step which opened my crotch. I wasn't going to resist or complain about what he wanted to do with me at that moment.
Roger entered me from behind as I held tightly onto steps rails. I let out a murmur, "Oh Roger." Roger vigorously fucked against my ass beneath the water. I had never had sex like this before, on the ladder of the pool.
Louis and Dee had the same idea and were fucking on a chase lounge. Roger and I eventually left the pool and took a lounge chair also. He wanted to fuck me some more.
There we were, naked, fucking, moaning and cuming out on my deck in the secluded backyard. It was quite a time indeed. Louis and Roger were crazy hard still from the erection pills they took earlier. Then they switched partners, Louis came over and started fucking me, Roger fucking Dee.
I was glad for the break we finally got when the men finally came in us and decided it was time for a rest and a drink.
Dee got up and helped me mix drinks. "My poor pussy is just a throbbing, Dotty. How about you." Dee asked me as she filled glasses with use.
"How can it not be throbbing, Dee. It's a nice throbbing, though, huh." I answered to my best friend.
"Oh, I'm not complaining, Dot. I love sex, you know that better than anyone." Dee replied giving me a sexy smile.
The sun was hot and bright this day. The humidity had dropped some but it was still hot. We got the men to grease us up with suntan lotion, the areas Dee and I couldn't reach.
This oily massaging led to them wanting to fuck us again, and they did. The ice in my drink was almost melted by the time they had finished ravishing us again.
This was reminiscent of the days we spent with young Joe and Dan, fooling around fucking and playing sex games all weekend.
The only difference really, is that Joe and Dan did it without erection pills. I think they may have tried them once one time.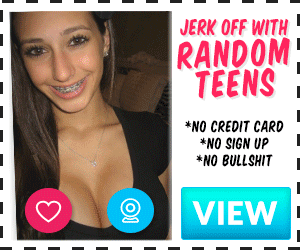 We were all sitting in the hot tub when Tina got home from work. We had just gotten out of the pool. She went into work two hours early and was home earlier than usual because of this.
She heard the music in the backyard and came in through the fence gate. She smiled, waved hello, and said she'd be right back. Was going to get her bikini on for a swim.
Louis yells to her, "No need for that, honey. We're not wearing one."
Tina grinned and went into the house. Dee was sitting next to Louis. Her left hand was slowly stroking his fat cock under the bubbling water. I thought at any moment he would pull her onto his lap.
Dee then says, "You like that young lady, don't you, Louis. You enjoy fucking that young cunt. I know you both do."
Roger had his hand between my legs, diddling my pussy with his middle finger.
Tina came walking out naked, just wearing flip flops. She walked up to the pools edge, slipped them off and dived in. Roger asked me if I wanted to go for another swim. I told him no, to go swim with Tina for awhile.
Roger's hand left my pussy and he stood up. His long, hard cock pointing to his belly. He got out and jumped into the pool. Tina was in for it now, I was sure.
More next post.