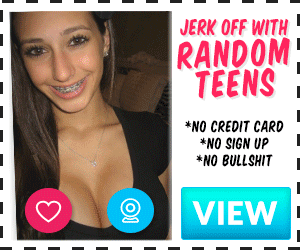 *All persons participating in sexual acts are 18 or older.
I had a solid response from my two part story, "How I came to fuck my sister's best friend," so I thought I'd write a follow-up.
Lilly and I had hooked up a few times since our initial fuck at my apartment. This time it was a Saturday night and I had just gotten off work.
She was waiting in the parking lot of my apartment when I arrived home from work and it wasn't long before we were naked in bed and screwing.
Lilly – and me – had the most fun and enjoyment from a sensual fucking. We were in the doggy position and I had just firmly gripped her hips after groping her tits. As our skin banged together, Lilly burst out, "I'm pregnant!"
I stopped mid thrust and slowly pulled out. As my cock left her pussy's grip, she rolled on her back. I asked if she was serious. Lilly began to nod but soon burst into a laughter giggle.
I asked her what was funny and that is was serious! She responded with that she was joking – that she wasn't really pregnant. I was legitimately worried because we only used a condom half the time. Obviously it feels better without and there were hookups where we started with a condom but didn't finish with one.
I wanted reassurance that she wasn't pregnant and she insisted she wasn't. I was a mixture of mad and turned on. Look if she were pregnant, crap hits the fan in both our lives in several different ways but the thought of my seed being planted in her sexy 18-year-old body was hot.
My body was then overcome with a desire to fuck her. Not a sensual fuck and certainly not making love – but fuck her hard. I pulled her to the edge of the bed, spread her legs and slapped my cock on her pussy as I returned to full hardness.
Lilly said, "I hope you aren't mad, Royce. I'm sorry."
I didn't say a word. I lined my cock back up with her entrance and push in – all the way in. Lilly was accustomed to my size but this thrust in had a bit more force behind it. Her response to my moan was a loud whimper and moan. I held her legs tight against me and began to fuck her.
Phrases like, "Oh Royce," "Ohhh ohhhh," and "ahhhh your big cock" started raining from her mouth at a high rate and grew louder. I was fucking her hard and her body knew it. She held her breasts as her pussy gripped my length. Her verbal responses were all new by the end of the fuck.
For the record, if she wanted me to stop I would've – for whatever reason. She didn't say a word about wanting me to stop or any physical signs. I was fucking her harder than ever and deep, too. As I continued, she was encouraging me. Especially as she approached her orgasm.
"FUCK ME, ROYCE!!! HARDER!!!"
It wasn't the first time she'd ever yelled that but this context was different. Her yell was much more primal. I pounded into her and just after she had her orgasm, I left my seed deep inside her. Maybe not the best timing given the prank, but my big cock deliverd her a load and I just couldn't help but deposit it deep inside her.
With her pussy still wrapped around my cock, I leaned down and kissed her lips. This time with passion.
"Was that for lying to you, Royce. Again, I'm sorry." And she said it with such sincerity – and puppy dog eyes.
I nodded and said, "Yes it was for that horrible prank. I was very turned on by your lie actually but still not cool. I didn't hurt you did it? I might have gotten a little rough."
Lilly said I was fine and that she would want another go around like that someday but preferred getting sensually fucked by me. We kissed and cuddled before she got up and motioned me to join her in the shower. My shower at the time wasn't huge but it fit two, especially when a woman hiked her leg up and welcomed a cock into her. Lilly and I slowly made love in the shower as my hands groped her body all over.
Now Lilly never pranked me again and I didn't either, but she would asked to get FUCKED now and again. The next few times she visited I did wear a condom. That scare was pretty difficult to ignore. But I ultimately trusted her and while I did give her a few creampies, more often than not I pulled out and came on her body. Gosh, I can only imagine what our families reactions would have been…