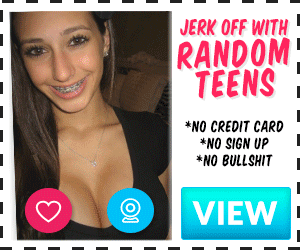 It's been sometime since I posted last. And once again thank you for all the messages. On to the next one
So for the past week, I've been wearing nothing but revealing and short clothes when I'm at my home and especially around my son. And most of the time, it either ends in him spanking me and feeling me up, or I end up on my knees. For those asking, no we haven't gone all the way just yet. We do have a LOT of oral sex, I blow him, he eats me, licks my boobs, etc. As I had to deal with a lot of work, I wasn't going out to pick up guys. Until last night.
I decided to celebrate the weekend, so I went to the club wearing a slutty dress that screams "I want sex". And just as expected, I was getting tons of glances from men. This one guy was confident enough to come up to me. We talked, I explained the situation with me and my son (read my previous posts for context) and he was ready for it. We danced, I rubbed my ass on him, we made out, and then went back to my place, where my son was just waiting for it.
We had a few drinks and talked about sex. 15 minutes later, it was too long for me. So I ended up getting them both into my son's room, where we helped him get out of his clothes, and for the first time ever, I saw him kissing a guy, and holy shit it made me soo wet. I stripped for the gentlemen, and threw my panties at my son.
I love giving blowjobs, so I went down on my knees and took his pants down, and there it was. 8 inches of pure bliss. I spit on it to get it nice and wet, and gave him a sloppy blow job for 15 minutes, meanwhile my son was already humping the pillow that I sleep on, while having my panties wrapped around it. The guy I was blowing told me if I got further, he would finish, which none of us wanted at that point. So I let him go down on me, and BOY, he knows what he's doing. You guys, this man made me cum in 5 minutes, tops. And I was screaming my lungs out while my legs shook. So I obviously had to return the offer. I went on all fours while facing my son, as he entered my on the back. I made eye contact with my son while taking an 8 inch beast in me. It almost hurt, but I was lost in the pleasure. My son made out with me while feeling my boobs, kissing my neck and a little more. After what felt like 20 minutes, I came twice and so did my son. I was the happiest. So happy I got on my back, asked him to penetrate me again, while I licked my son's soft dick as he had just came, soon enough, he was hard again and I was stroking him while blowing him, also while I took the guy, this time, he came inside of me as I am on birth control.
And what happened after that was quite hard to believe yet again. My son asked if he could clean my pussy be licking it. And even though I was in shock, I let him do it. And just by the sight of him licking, I came again, when he was almost finished, the guy was stroking his dick and lightly spanking my son, and by the grunts and moans my son was making, it was obvious that he liked it. We ended it by kissing him goodbye (both of us). Then just like before, we cuddled each other naked, to sleep. Later in the morning, he confessed that he is bisexual. And I obviously have no problems with it. I'm thinking of taking this further. Let's see how that goes
If you have and questions or anything in general, you can ask me. Either in comments, or on chats.