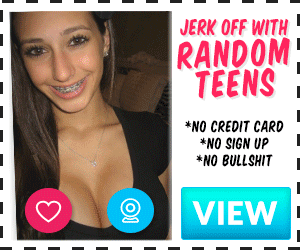 I matched with a 27 year old single mom, on hinge. She was a tall, Welsh Brunette. We went for a walk at the park on our first date. She told me about her kids and her ex-baby daddy. What she did (she didn't work, she was from a very well off family). We got back to her car and I suggested meeting later, as she was meeting up with a friend for dinner. She didn't know what time they would finish, so declined. I gave her a kiss goodbye, which turned into a 20 minute make out session in the back of her car. I told her to call me later if she changes her mind.
She did change her mind, but it was past midnight and I was already in bed. She must have been drinking, because we started sexting. She told me she has an IUD and hasn't been fucked in 2 months. She sent pics of her with a vibrator and said it was my fault she had to play with herself. I told her I can meet her tomorrow, she said that she gets her kids back at 7pm, so I have till then.
I got to her house, it was awkward at first. She was showing me around and then when we got to the bedroom she just paused. I shut the blinds and asked if she still wanted to hook up. She nodded, I started kissing her. I got on top and was touching her all over. I pull her jeans off to see the wet patched on her panties. I rubbed over the wet spot with my middle finger and continued kissing her.
I then slid her panties to the side. She had big labias and her pussy was dripping wet. I ate her out and massaged her g spot with two fingers. Got her close to cumming and then she stopped me. She told me to lay on the bed. She then gave me a blowjob. It was a slow gentle BJ, but she used plenty of spit so my cock slid in and out of her mouth with ease. We took off the rest of out clothes. She had a slender body with wide hips. She was insecure about her stretch marks and loose skin from the pregnancies, but I thought she looked very sexy.
I then put a condom on and fucked her in missionary. She was very flexible and I almost folded her in half, fucking her deep. We did a few other positions. We fucked for over an hour, I think she came a few times. She was quite loose and the condom made me even less sensitive. I ended up having to pullout and jerk myself off to finish over her chest. We made out and cuddled. I laid on top of her, I couldn't tell if we were both really sweaty or was just my cum I was laying on.
I took a shower. It was 15 minutes before her ex bought her kids back. We chatted about meeting up next weekend and maybe she could get her baby daddy to keep the kids for longer.