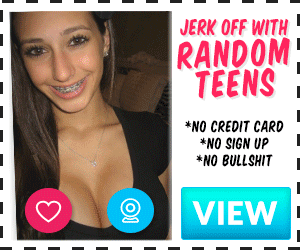 Over the years, I've noticed (or was told) that many of my sister's friends liked me, but I had never done anything about it. Well, not until one particular summer anyway. This happened several years ago when I was 24, which would have made my sister 21. My family and my sister's college roommate's family were spending a long weekend at the beach together. My sister had flat out told me months earlier that "Kim," her roommate, thought I was "hot." For reference, I'm 6'3″ and while I'm no athlete, in good shape.
I never told anyone but I think Kim is pretty hot herself. She couldn't be taller than 5'3″, cute face, dirty blond hair nearly down to her waist, beautiful C cups and a nice round ass. Knowing I was about to spend 4 days with her, I made myself presentable, shaving nicely and bringing my best cologne. Somehow, some way, I knew I wanted to fuck Kim that weekend.
Finally the day had come and we arrived at the apartments. Kim and her family were staying next door to us so we met up as soon as everyone had settled in. I gave Kim a friendly hug as she embraced me in a loose t-shirt and booty shirts. Mmm, her legs looked toned and tan, a welcomed sight to my eyes. I couldn't help but imagine what the rest of her body looked like. I caught myself feeling hard so I let go from the hug and backed away, briefly locking eyes with her. The sexual tension was there from that moment and we both knew it. We knew what was inevitable, we just had to find the time.
I sat across from Kim that night at dinner. I kept looking up at her every few minutes and I caught her staring at me time and time again. I smiled every time, knowing how badly she wanted me. That made her even more sexy to me. I tried to remain subtle and not clue anyone else into the rising sexual tension between Kim and me. Later that night, we visited an arcade and she came right next to me at skeeball. And again at basketball. And at the slot machine. I kept catching her looking at me and she caught me glancing at her C cups through her tank top.
Day 2. We hit the beach that morning bright and early. I stood behind everyone to get a glimpse of Kim as she undressed down to her deep green bikini, revealing a flawlessly toned body. I felt myself swell up through my swim trunks but I couldn't get my eyes off of her. She and my sister played a bit of paddleball in the sand and I got a kick out of spectating as Kim's tits jiggled every time she leapt for the ball. I could have sworn she did it just to show off to me. After they finished playing, Kim and my sister laid out in the sand, and Kim laid on her back facing the ocean. I walked right in front of her towards the ocean and jumped in, knowing well that Kim was watching me swim between waves and dive into them. Everyone had dozed off but Kim sat up, leaning on her elbows and crossing her legs in the sand. We locked eyes multiple times.
I dove into another wave and when I came up to look ashore, I noticed the sexy figure in the green bikini walking towards me. I noticed her body jump as the first wave reached her feet but she waded deeper into the water. She braced herself as a wave crashed over her thighs, splashing her in the face. Then the water engulfed her tits as she held her arms over the surface. I swam a few strokes closer to her as she approached.
There is something undeniably sexy to me about an attractive girl in the water. I love seeing Kim's body dripping wet as she is just a few feet from me. The waves grace her shoulders, then retreat below her tits. One of the waves splashed over her head, wetting her dirty blond hair, another turn-on to me.
"How's the water?" She asked.
"You tell me!" I reply, playfully splashing her.
"Hey!!" She held out her hands, as if to keep the water away. I dove into the next wave and swam around her, splashing her again. I kept an eye at the shore, hoping nobody would catch our flirty swim. I felt the sexual tension building. Neither of us could keep our eyes off of each other, but neither of us wanted to make the first move. I intentionally ignored her for a minute, diving into another wave and swimming further out into the ocean. Kim followed, doggy paddling her way towards me. "Ahh, I can't stand here!" I laughed, watching her tits emerge from the water as she leapt over each passing wave. "Not funny!"
After a few minutes, we both swam to shore. I turned around, again noticing Kim staring at me from behind. I grinned, trying to sneak a look at her dripping wet body basking in the sun. She squeezed out her hair as she walked towards her towel. I let her pass and admired her ass this time. I had to hide a bulge in my swim trunks again.
That night we all walked through town and I could not shake the image of Kim in the green bikini that afternoon. Even now, she sported a black tank top and shorts and my eyes were essentially glued to her figure and I caught her watching me just as often.
Day 3. She wore a white shell-spotted bikini top and turquoise bottoms. Ugh, that body. I couldn't take it much longer. I wanted her, and she wanted me as badly. I watched her head into and out of the ocean, and she enjoyed putting on a show for me.
After lunch, both families decided to drive into town to sightsee and shop at the boutique stores nearby. I announced that I would not be going and instead stayed back at the pool at our building. I knew this might be the only chance I had to get Kim but how could we separate her from my sister without raising suspicion? She was a step ahead of me.
"I'm going to back to my room. I don't feel well from lunch," she said. We were on the same page! I felt the bulge in my swim trunks again. She assured my sister that she would be fine and the others left us.
"Sorry you're not feeling well," I remarked sarcastically as I stepped into the pool. Kim pulled off her sundress, once again revealing her white and turquoise bikini, and joining me in the pool.
"Hmm, suddenly I'm feeling better," she replied, splashing me in the face. We splashed back and forth. I felt my dick throbbing underwater. I knew I had to make a move.
"Um I have to admit," I muttered nervously, "you look amazing." She immediately blushed and half turned away from me. I scanned her body up and down, causing her to blush even more. "Really amazing." I inched over to her, hesitating and finally laying my hands against her hips underwater. "Really amazing," I repeated. I felt her body shiver, and she nervously smiled at me. My hands explored behind her, reaching just above her ass and gently tugging her closer to me. She nervously placed her arms around my shoulders and we faced each other awkwardly, knowing the inevitable was coming. I had known this girl for over a year and I knew we were both waiting for this to happen. We both inched our lips towards each other until… I felt those soft small lips surrounded by mine. I pressed them gently at first, then a bit more firmly.
"It's getting cold in here. Want to go back to my room?" I hesitantly asked Kim.
"Yea!" I never saw her face light up with such excitement before. She tried to contain herself, but it was such a turn-on to me knowing how badly she wanted me. I pulled myself out of the pool, noticing Kim watch my every move. I picked up a clean towel and offered it to her, as her body emerged from the water. I wrapped the towel around her and pulled her towards me, poking her with the obvious bulge in my pants. We dried off and practically rushed upstairs to my room.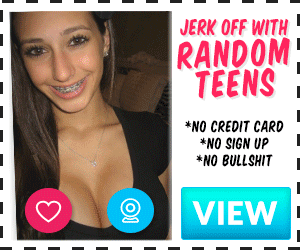 As soon as I slammed the door to the room shut behind me, Kim wasted no time. "Fuck me!" She yelled while untying her bikini top. My eyes were glued to her as she revealed her perfect naturally rounded tits to me. I pulled down my swim trunks, watching her stare at me the whole time. I smiled and led her to the bedroom. She pulled down her bikini bottoms and we immediately started a full-on makeout. This girl was a skilled kisser for 21! Our tongues swirled around each other and I laid her on the bed. I aggressively shoved two fingers deep into her and she let out one of the loudest moans I've heard. This stiffened my dick further as she covered her mouth in embarrassment, only encouraging me to shove my fingers further into her. "Ugh, fuck me!" She said under her breath.
I grabbed a condom from my bag, slid it on and then glided myself into her. Another moan. I pinned her arms over her head and held my body a foot over her, thrusting my full sized dick in and out of her. She moaned at the top of her lungs, begging to cover her mouth, but I wouldn't free her hands. I felt her legs shaking below me in pleasure. Her pussy felt drenched and I kept shoving myself as far into her as I could. "Oh fuck, oh fuck!" She had given up on trying to stay quiet. She stared into me eyes, begging for me to keep up my pace. I kept pushing, occasionally sliding my dick side to side in her. Every movement I made, she moaned in sync with me, sometimes higher pitch, sometimes lower. Her tits also jiggled in sync with my movements. "Yes, yes, yes!"
I felt myself getting close, so I leaned over her closer, still thrusting, but not coming out as far. I stayed as deep as I could in her, still holding her hands. She kept moaning, even more as I traced my tongue around her tits. I knew I was about to blow it so I pulled out and rolled her body over. She got the hint and stuck her ass up at me. She licked a finger and reached for her clit. I took a breath, panting for air, and kneeled up behind her. My dick effortlessly slid back into her and I rammed into her each time making a loud clapping noise up against her. She practically screamed "ahh, fuck!" over and over again.
I watched her body stretch over the bed, my hands pulling her thighs close to me as I plowed into her tight pussy. I alternated hands, smacking her ass each time. I was at full speed, pulling myself nearly entirely out of her, at times teasing her with my tip and then diving all the way back in her. She couldn't contain herself, moaning at the top of her lungs and holding her tits with her free hand. I smacked her ass again and again. She felt amazing, tight, yet soaking wet and taking all of me in her. "You ready?" I blurted out.
She pulled herself back, turned to me and ripped off my condom. She grabbed my throbbing dick in her hands and shoved it in her mouth. I let out an "ohhhh" and erupted in her. She ran her hands up and down my dick, as I spilled all over her face. I kept blowing more and more, watching her lick up what she could, but most of me dripped all over her sexy body. She finished me off for another few seconds and then laid on her back, still dripping with me all over her.
After catching my breath, I leaned back over her. "How long have you been waiting for that?" I asked.
"Um, since the first time I saw you!" She exclaimed.
"Really?" I replied proudly.
"Fuck yes. I've practically had dreams about this." Hearing that was incredibly hot.
"Well it's not a dream anymore. Can you keep a secret?" I asked. She nodded. "I've been wanting you too."
The rest of the weekend was uneventful, but every now and then we would make eye contact and hold back the laughter. It was our little secret and we kept it that way. I never fucked her again and I never saw her after graduation. I'm sure she still thinks about me and that wild afternoon.