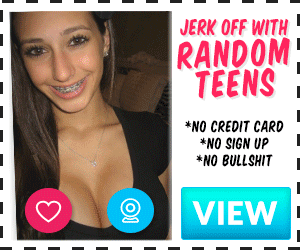 A few years ago, my partner at the time and I were in Tahoe for vacation in the Fall. We had rented a cabin for a week, and were enjoying being free of responsibilities for a few days. We were down at the lake earlier in the day, but headed back to the cabin early in the afternoon because of the ominous clouds that had appeared over the rim of the valley.
It was chilly and we had not yet used the hot tub; as soon as we got inside, we stripped naked, grabbed a couple towels, and proceeded to relax in the tub. It was on a small deck on the side of the cabin, surrounded by pine trees and quiet. There was only one other cabin within view from our vantage point, but we were feeling pretty frisky and did not care if we had an audience.
After a few minutes of lounging with her pressed up under my arm, we began making out amidst the bubbles and rising steam. As it got more intense, she moved in front of me and we positioned ourselves that that I was sitting on the edge of the bench seat and she was sitting in my lap, her legs wrapped around me as we continued kissing.
Suddenly a crack of thunder startled us and she jumped in my lap. We laughed, and she wrapped her arms tighter around my neck and shoved her tongue into my mouth. Moments later, a bright flash of lightning followed seconds later by another boom of thunder; the first drops of rain began to fall. One of her hands snaked its way down into the water and grabbed hold of my cock and slowly slid herself down onto it with a satisfied groan.
We sat there for some time, slowly grinding against each other while the cold rain came down, providing a nice cool respite to the scalding water in the tub. A symphony of thunder and wind through the trees accompanied a frequent splash of bright bluish-white light from strikes of lightning. Her moans grew louder and louder; she arched her back, tilting her head up to the falling rain. I leaned forward and planted kisses and bites all over her breasts, paying extra care to her nipples, which elicited yelps of pleasure from her anytime I bit in a little harder.
The rain gained intensity, and soon it became a blurry sheet all around. I stood up, careful not to lose my footing as I lifted her in my arms. She untangled her legs from around me, standing up on the bench behind her, bringing us to equal eye level. She smirked, then turned around and leaned over the edge of the tub, holding on to the railing that circled the deck. Now 3/4 out of the water, I stood up on the bench behind her, grabbed onto her waist, and pushed back into her. She squealed and pushed back against me, our hips causing a splash of tub water and rain. I had to be careful not to lose my footing, but I drilled into her as forcefully as I could, over and over. Thunder and lightning continued as we lost ourselves in the moment of sheer lust.
I pulled out of her, grabbed her and turned her around, sitting her on the edge of the hot tub and grabbed the back of her thighs, bending her knees up towards her shoulders with her feet pressed against mine. I stood over her and slipped back inside, using a free hand to gently rub a thumb against her clit as I pushed in with renewed vigor. Her breathing became faster and shallower and a tremor began in her legs. She grabbed my other hand and placed it over her mouth, screaming into it as she rode through her orgasm. I kept my pace, sending her right over the edge into another. She opened her mouth and bit down on a couple of my fingers, not enough to break skin but damn near. I was close at this point: I pulled my fingers from her mouth, grabbed her chin and looked into her eyes as I stroked a few more times into her before pushing myself in to the limit, pumping my load into her. She moaned and smiled, closing her eyes and squeezing me with her inner muscles while she wiggled her hips against me.
Once the rush of recent orgasms wore off, we sank bank into the hot tub for a minute before quickly hopping out, grabbing our now rain-soaked towels and retreating into the cabin for a hot shower and post-fuck cuddles on the couch in front of the fireplace.