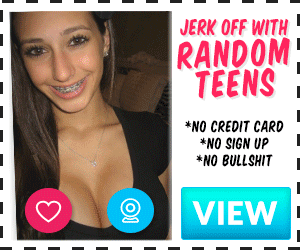 It's true. What started off as a harmless joke has turned into something deeply erotic and gay.
One Monday, I thought it'd be funny if I sent a picture of a big black cock to the group chat of my friend group in the middle of the day while they were at work. I chuckled at the thought of them opening their phones to superior BBC or getting a notification with a pic of a gargantuan black cock while in the middle of an important meeting. I captioned it, "IT'S BBC MONDAY! LET'S CELEBRATE 🍆 💦." They laughed, teased me, called me some silly goofy names, but it was all for fun.
The next Monday rolled around and I did the same thing. This time I found a few photos of petite little white girls getting slammed by massive monster black cock. I thought they'd be funny to send but I also found myself incredibly turned on by the images of these innocent maidens getting wrecked and ruined. I tried to suppress my feelings and tell myself it was all for laughs but I knew in my heart that it was turning me horny. I also knew it wasn't the women in the pics i found attractive, it was the punishing mega black dongs. Anyway, I sent the pics with another funny caption. Laughter was bad and there was gaiety all around.
It started to become a weekly routine. More black cock. More white girls getting pulverized into oblivion. More laughs. One day I called my friend, laughing in tears at my antics, and asked him what he thought about BBC Mondays. He chuckled softly, cute, I thought. "I kind of like it actually" he said. I gasped and my cheeks turned red. This was not the answer I was expecting. "R-r-really?" I stammered. "Yeah, I know Will does too," He responded. He went on to tell me both of them found my BBC Monday pics quite arousing. I hung up.
Now we have a dirty little secret. Every Monday I find the nastiest BBC cuck porn and send it to them. Now I know, however, it's no joke. Now I know all of my friends are greedily touching themselves to giant black MEN annihilating white girls (way out of our league) right in front of their pathetic loser husbands. Now I know all of my friends are tugging on their little white boi peepee's all at the same time to the same thing – black cock. It's kind of hot knowing it and imagining it. I love thinking of my friends rubbing themselves. It's the only thing hotter than BBC to me ;). Only we know. I haven't told anyone else. Until now 😉
TL;DR: me and my friends have discovered our newfound homosexuality through BBC cuck porn.