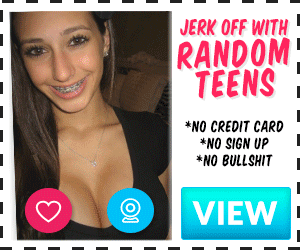 Here's the story.
I (M28) went out with some friends and amongst them was a girl (F26) I knew from college. We hadn't seen each other in six years but I remember she had a crush on me back then. I was in a relationship at that time so I didn't entertain her at all, I'm not a cheater.
Anyways, we were both tipsy and she starts getting super touchy with me at the haunted house. She pulls me into a secluded corner & starts making out with me. It was completely dark with random flashes of light coming through where I could see everything. I was wearing a kilt and she literally puts her hand inside my underwear without asking or anything. No consent whatsoever lol. I didn't say anything because I was like oh well I'm gonna let her live out this fantasy. Plus she was fucking hot so that's that.
She then pulls down my kilt just enough and starts blowing me! Wtfff! She's using one hand to stroke me & her mouth is sucking on my tip at the same time. I'm hard af at this point and the random flashes of light are letting me see her in action. She starts deepthroathing me to the point where my whole cock is engulfed in her mouth. She also starts moaning with my dick in her mouth (I've never had that done to me) and I really enjoyed the vibrations on my cock.
Now I'm really enjoying this and decide to take some control. I grab her head and start facefucking her like I'm inside her pussy. She puts one hand on my ass cheek and starts pulling me deep into her mouth with every stroke. I keep looking down at her in hopes of seeing her in action in with the random flashes of light.
The next time the lights come on I see her with one hand inside her panties. I could tell she was really enjoying getting facefucked. I showed it down a bit and I think she came with my dick in her mouth because she opened her mouth really wide at one point and started shaking & moaning really heavily. I wanted to cum in her mouth soooo bad but I stopped and stood her up. I started fingering her and making out with her at the same time. I wanted to see how wet this fucking slut had gotten just from having my cock in her mouth.
Who would've thought? This fucking whore was dripping wet & told me how badly she wanted me inside her. I then turn her around and bend her over. I tell her to arch her back more. I enter her RAW and she gasps really loud. I cover her mouth with my hand (didn't want people to hear us) & then stick a couple fingers in her mouth while I'm pounding her from behind. She seemed to really enjoy the fingers in her mouth.
I grab her waist with both hands and start pounding her really fucking hard. All of a sudden she tells me she wants to me cum inside her. I stop immediately and was like FUCK NO bitch lol try again. Then she tells me she wants to taste my cum. I was like that's better you fucking psycho! I move one hand to her tit and the other to her clit. I start pounding her hard again while playing with her nipple and rubbing her clit at the same time. I feel her body drop a little as her legs get weak and start shaking. Her pussy gets tighter around my cock and I feel myself about to cum. I pull out and she drops to her knees and starts sucking again. She's stroking with both hands and sucking at the same time. She asks me to cum and basically inhales my cock. I begin to cum while she has me DEEP in the back of her throat. I can't stop cumming for another 5 or 6 seconds I think. Probably the longest orgasm I've ever had. Once I'm done cumming I pull up my kilt and help her get up. I give her a kiss on the forehead and tell her she's amazing. We meet up with the rest of the group and once the night ends, I take her home & we fuck 2 more times that night.