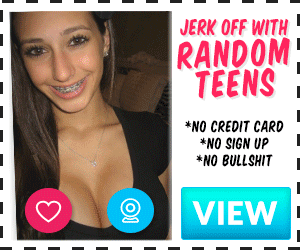 So at this time I was like 19 years old. I just graduated college like the other week so I was partying a lot. This one day I ran into one of my teachers that I had in highschool. She reached me chemistry and I remember how hot she was. I ran into at a restaurant where me and my family was. She was with her friends I think. But going back in time I remember a lot of my friends and I had a thing for her. She was white and with gold blonde curly hair. She was about like 5'5 with a great body. She had a small waist and some great rack. But her ass was out of this world. It was so fit and big. Well at that day of the restaurant, I see her over about 2 tables away from me. Later on when she gets up, I go get up to say hi. I say hi to her and I see her face go to shock. She remembered me and said that she was in shock to see me. She told me that she had to go to the bathroom but in like 20 minutes we could catch up with each other. Btw I was always with her helping things with her and all. But after 20 minutes she looked at me and pointed to the bar. So we would both get up and sit next to each other. Our friends were leaving so why not.
So we get a drink and we catch up. I forgot how young she was because I had her when I was 16 and she 24. So we keep talking and she mentions on how good I look. She said that she's surprised not many girls are coming over to talk to me. I said no because I'm worn a beautiful woman. This actually went way much better than I thought because 10 minutes into the conversation, we talk about me staying over at her house to be with her. This was one of my fantasies, just to have sexier her. She was offering too and idk if it was the alcohol saying that or her but I wasn't tiring down this chance. So we leave the restaurant and we go to her house.
We get to her house and it's a nice house. Not so small and not so big. This night she was wearing leggings and a red tank top. We would first go to her living room and watch Netflix. She would move her leg over me which would get me so hard. I had so much confidence that night. I went to grab her tits out of nowhere and idk why I did. Luckily she liked it and then got on top of my lap. She takes off her tank top and bra and omg those tits looked amazing. I just remember grabbing them and sucking them. After about a couple minutes of foreplay, she tells me to go to the bedroom with her. I picked her up and we went to the room.
I remember replaying all the fantasies I had with her. We got to her room and I threw her on the bed. I took off my pants and underwear and got my dick out. She then go on her knees and started to suck on it. Honestly she went right at it and started fast. With her soft lips and her soft hands going up and down my dick I thought I would've came. But then I said I wanted to do her so she bent over on the bed in doggy style. Her big ass in the air was amazing. Me putting my dick in her pussy was amazing. I would have to say that her pussy was the best pussy I was ever in so far. It was so warm and wet and was so comfortable. I remember going fast with her ass clapping. But man I came fast. I came inside her but luckily she was on birth control and nothing happened. I would still stay the night and I would get my next chance the next morning. I could write about that another time. Took this day we still are in contact and she has been arguably the best I ever had.