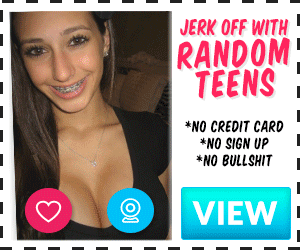 So at this time I was like 19 years old. I just graduated college like the other week so I was partying a lot. This one day I ran into one of my teachers that I had in highschool. She teached me chemistry and I remember how hot she was. I ran into at a restaurant where me and my family was. She was with her friends I think. But going back in time I remember a lot of my friends and I had a thing for her. She was white and with gold blonde curly hair. She was about like 5'5 with a great body. She had a small waist and some great rack. But her ass was out of this world. It was so fit and big. Well at that day of the restaurant, I see her over about 2 tables away from me. Later on when she gets up, I go get up to say hi. I say hi to her and I see her face go to shock. She remembered me and said that she was in shock to see me. She got up and gave me a big hug which got me feeling good. She told me that she had to go to the bathroom but in like 20 minutes we could catch up with each other. Btw I was always with her helping things with her and all so I was with her a lot. But after 20 minutes she looked at me and said that her friends were leaving so we can sit and catch up. So once her friends left I joined her. My friends were leaving so why not.
So we both started talking and we would catch up. I forgot how young she was because I had her when I was 16 and she 24. So we keep talking and she mentions on how good I look. She said that she's surprised not many girls are coming over to talk to me. I said no because I'm with a beautiful woman. We both would start flirting. This actually went way much better than I thought because 10 minutes into the conversation, we talk about me staying over at her house to be with her. This was one of my fantasies, just to have sexier her. She was offering too and idk if it was the alcohol saying that or her but I wasn't tiring down this chance. So we leave the restaurant and we go to her house.
We get to her house and it's a nice house. Not so small and not so big. This night she was wearing leggings and a red tank top. We would first go to her living room and watch Netflix. She would move her leg over me which would get me so hard. I had so much confidence that night. I went to grab her thigh that was on me. I was just rubbing my hand on her leg. Her head was on my should so I would kiss her forehead. She then looked at me and gave me a kiss on the lips. We then started to make out. Her going on top of me just kissing me while I kissed back and was grabbing her ass. She then whispered in my ear and said let's go to the bedroom.
She would get off me and hold my hand would lead me to her bedroom. We would go up the stairs and me being behind her was watching her ass knowing that I would get to do her. We finally got there and once she shut the doors she took off my pants and underwear and started to suck me. She first started off with sloppy toppy. She would then start going more deeper on my cock. She would put her hands around my cock and give me a hand job while she was still sucking. I would then grab her head and make her deep throat my cock. She would put all of it in her mouth. I never knew she was this freaky. She would suck me while giving eye contact at me. After sucking me for about 7 minutes, she would then take off her shirt and her bra. She brought out her tits which were actually a good size. We would then titty fuck with my cock between her tits while she was still sucking me. After that she would then stand up and I would start sucking on her tits. I would then pick her up and walk over and throw her on the bed. I would take off her leggings and panties. I would then start to eat her fat pussy. And I mean her pussy was very fat. I would lick her pussy and suck on the clit. While I would be doing that she was be moaning so much. I didn't want her to have an orgasm yet so I took my cock and I started to tease her with it. She was begging for me to put it in so I put it in. I started to fuck her slowly but I was making she I was hitting the g spot. I then started to go faster and harder and she moaned even more. I would go down on her and I would suck her nipples while I fucked her. I would then put my hand on neck and she loved it. I fucked her in missionary for like 8 minutes and then she would flip over into doggy style. Her nice ass in the air while having her arch showing was amazing. I remember just putting my cock into her then was amazing because I didn't wait to go fast so I went fast sooner and her ass clapping was amazing and soon enough she would have an orgasm. Her ass was shaking and I remember spanking it so much that it was red as a tomato. I fucked her doggy for about a good 10 minutes. After she wanted to ride me so I laid down and she got on top of me. She was facing me so I remember seeing her go up and down on my cock. I felt her ass shaking on it. Me grabbing her hips while she was riding me. She had another phrase and her squirting on my cock. She rid me for about 4 minutes until I had to cum. I told her then she got off and went back to my cock to suck it. She sucked all the cum out of it and she would swallow it all. After that we would sleep together and we do it again the next morning. 5 years later me and her are still in touch and we are fuck buddies. Not exaggerating things but she is probably the best I have ever gotten. I am lucky to know her.