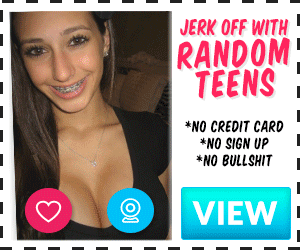 My biggest kink is to make a girl squirt as much as my face gets wet.
I remember the first time I did that was just freaking amazing. It was my first gf. She was petite but had sharp tits and an amazing curvy ass which was thicc for her lean body.
Being her first experience, her nipples were really hard. She was so horny and kept kissing me for a very long time. She loved me being dominant.
I had already asked her kinks and dark desires. So I had two hand cuffs. Got her hands tied to the bed railing. Undressed her completely. Got my fav Hershey's chocolate syrup which was pretty cold straight outta the fridge. Tied her eyes up.
She was lean so me being a gym guy was pretty easy to handle her. I started pouring the chocolate syrup on the centre lining of her torso. And then licking it very slowly. She gave all kinds of squeaks now and then.
Her panties were still on her. But I could see it being a little bit moist than before. I slowly removed them and started pouring more syrup around her nipples. The moment I started sucking them. It being the very first time getting true arousal and sensation from a tongue touching her nipples. She started to quiver and moan. I never stopped. I kept going slow and gentle.
I gently started kissing her again. She was an amazing kisser. Honestly never expected that from her. But she used to be a big Potterhead who used to read adult romance books where she understood what her kink exactly was.
I went for her wet pussy. Being a north-indian and me being a south-indian, it was a new yet amazing experience for the both of us.
She started dirty talking in Hindi. She wanted to be a slave at that moment.
I kept sucking her vagina as much as possible learning stuff from Kamasutra books. I slowly penetrated both my fingers and went deep.
Her pussy was absolutely wet. She requested me to be slow. I understood what she meant. I kept asking her if she liked it and if it didn't pain.
I tried expanding it and kept playing with it so much that she was about to squirt.She was like "Please stop, I'm going to pee". Me being a little horny that night didn't stop it. I was ready for anything. I was even happier seeing her squirt. Her body started moving in waves. She loved it. I absolutely loved it.
She asked me to remove the blindfold before I penetrate. I removed the cuffs and the blindfolds. Wore her favourite chocolate flavored condom. Started off by gently putting my fingers in and inserting my penis to make it smooth.
She called my name and she was told me "It feels so different!" I slowly pushed it in. She gave a loud moan. She kept calling my name and told me to keep going.
It was sometime until when she was about to cum and I pulled out. We went for 2 more rounds. She told me around 6 months back that this was one of her best experiences till date.