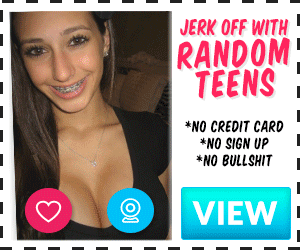 It's the summer, and I'm feeling adventurous. I've learned that you can get the thrill of flashing without showing anything below the belt. All you've got to do is show your torso, and you'll instantly get a feeling that's full of shame inside your body that make you instantly aroused.
I'm a very fit guy with a nice to look at body (abs and a nice strong chest). Young and all that. This time I was walking home and looked for a woman that would be interested in me. There is a 10 meter 20 degree staircase that leads from one street to another which is hidden from the street I was walking from. It lead to one of the most quiet streets of the town. And there, on that staircase, stood a woman, about 30 years old, talking on the phone. She had a ponytail with short dark hair with a very tight knot on her head. She was slim and very sexy, wearing dark jeans and a shirt. She had beautiful dark eyes.
I walked on that staircase, checking her out, and she quickly checked me out as well. Once I've walked through the staircase, I looked at my phone and then grabbed all the courage I had and pulled my shirt up. My chest, abs and nipples showed fully. I started walking up the stairs slowly, staring into her eyes, waiting for her reaction. She quickly lifted her eyes from the floor and noticed my topless state. She then locked onto my eyes. Those few seconds lasted for eternity. My heart dropped. I felt her gaze on me. I saw the edges of her lips form a slight smile. As I kept slowly walking she kept looking me in the eyes. She saw me, and she saw me topless, and she couldn't look away, ogling my torso with the edges of her gaze.
I finally reached the top of the stairs. I turned to her again. My dick got instantly hard. I started to touch myself over my shorts, showing how big by bulge looks because of her. At that moment all I wanted is her to look at me. She finally turned to the side to take a glance at my body. She looked at me again. I had to hide my torso after that and walk away as someone has started to walk towards the stairs.
This was one of the best exhibisionist experiences I've ever had in my life. The way she looked directly into my eyes for those long five seconds while ogling my torso… I cum so quickly just thinking about it as my heart shamefully drops to my stomach from her gaze. I'd love to meet her one more time and stand right in front her. I'd love to circle my nipples playfully for her a few times, pull her hand on my abs, let her touch me all over. She'd touch me like a stud in heat, wanting to be looked at.