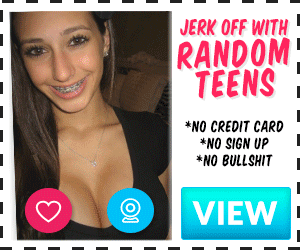 Lately I've been wanting a puppy to hang out with and play fetch with in the park. So many dogs out there are being dropped off at the shelter without a home. So why not adopt one?
I go to the shelter to check out the pups… or so I thought.
I'm approached by a thin Asian girl with small boobs but a tight body. She's slightly tan, wearing lulu tights and an oversized volunteer shirt. She has an artsy, feminist vibe and you know she's volunteering to make a difference in her community.
"Hi! I'm Val. Are you looking to adopt today?!" She said with a smile that exposed her cute dimples.
I was so distracted by the beautiful details of Val's appearance. She had a delicate, floral tattoo running down her forearm and multiple ear piercings. Her eyes were almond shaped with dark masquer-a that was a perfect addition to her black dyed, straight shoulder length hair.
"Uhhh…. Yeah. I'm just here to take a look. Have you worked here a while?" I said, stumbling while checking her out.
"Yes! I'm a volunteer that works to connect LOST PEOPLE like yourself to make new friends."
She emphasized "lost people" with a grin since she could tell I looked a little flustered.
"Hmmm well I'm looking for a puppy with a lot of energy that I can take to the park. Do you have any recommendations?" I asked.
She looked into my eyes with a curious look.
"We'll have to get to know you a little better to provide some recommendations"
My stupid ass thought she was making a move.
"Oh like we need to hang out?"
She chuckled and flicked her wrist at my shoulder.
"No silly! There's a questionnaire for you to fill out in the office that'll help match you with a dog. Follow me" she winked.
We were vibing well, but I felt so stupid that I started turning red and my palms were sweaty.
I didn't have a boner until we started walking to the office. Here hips were swaying so sweetly with every step. Since Val was leading, I was just staring at her ass. There was no panty line which made me think that the only thing between my eyes and her pussy were the thin lulus.
She abruptly stopped and turned to look at me.
"The pups are loud aren't they?! They just want to play all the time"
I didn't even notice the barking because I was so lost in the wave of her hips.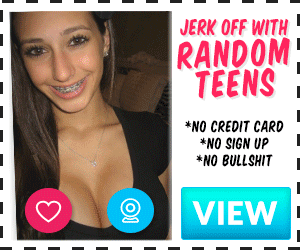 "Oh yeah. The… uhhh… barking doesn't really bother me. Super cute actually." I struggled to keep a straight face. I just wanted a piece of her.
"Well then you'll be a great owner!" She winked again.
We arrived at the office and she sat me down. The office was an enclosed room with only a blurry window on the door. There were some pictures of puppies on the walls and a basket of pet toys in the corner. This would be an easy location for a quickie.
She grabbed the papers for the questionnaire from a file and leaned over my left shoulder to put the papers in front of me. She dropped a pen while in the process.
Now if you don't consciously look at a man's dick through his pants, you won't be able to tell he has a boner. But the pen fell right in my lap.
She looked down to grab the pen but stopped and turned to look me in the eyes when she realized where the pen had landed.
I was stuck. I went for it. I threw my arms around her neck and felt her chest now pushing against my shoulder. Are lips were now locked. She didn't stop me.
I jumped out of the chair and finally cupped those lulu covered ass cheeks that were teasing me since I arrived.
She finally grabbed the pen. Or what now replaced it. I was wearing basketball shorts so they were nice and thin – perfect for her to play with her new toy.
I ran my hands along her torso and thighs. I could finally confirm that there were no panties under the tights… or bra under the volunteer shirt.
I was having plenty of fun, but then she pushed me off.
"Stop being a little bitch and fuck me."
I was enticed by the challenge. I could tell I needed to handle her with a little more aggression than I normally would.
I grabbed her forearms and pushed her torso from behind so now she was face down on the desk. I looked around the room and saw a chew toy rope. It was perfect.
I tied up her wrists and exposed my cock without her knowing. I leaned over her and pushed my raw cock on her ass cheeks that were still in tights.
I whispered in her ear, "I'm going to rip a hole in your tights and cum in your pussy. You will then spend the rest of your shift with my cum soaked in your tight pussy and cute lulus. Got it?"
"Yes daddy. I'll hold your cum in me all day." She rolled her eyes back in lust as she submitted to my demands.
I held her bound wrists with my left hand and ripped a tiny hole where her pussy was. All I had to do to find it was feel the warmest and wettest part of her tights between her thighs.
I immediately slid my cock in. Her pussy was so inviting and her cum was thin, not creamy. Perfect for fucking fast.
She was moaning so loud with every thrust. But even if she wanted to be heard, she wouldn't have been, as her voice was being drowned out by all of the barking dogs. The dogs were extra irritable as they probably felt the vibrations through the air every time I slid my dick in their caretakers squirting pussy.
I felt my thighs clinch and her pussy walls caving in on my cock.
"Daddy! Daddy! Daddy!" Val screamed.
We both moaned out as we climaxed and I pulled my cum covered cock out onto her lower back. It was a glorious view. The tiny hole that was once the gateway to Val's pussy was now clogged with my cum and wet spots now turned into huge puddles of sex liquids wrapping around her thighs.
"So do you still want to adopt?" She playfully asked me as we stared at each other with pure ecstasy over what just transpired.
The post [M] Finding a new bitch [F] at the pound appeared first on Hot Indian Sex Stories | Hindi Sex Stories.