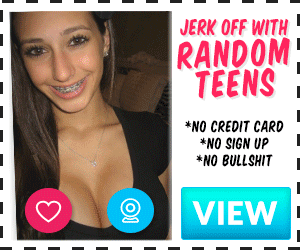 I'm tall, fit and and blessed below. I've been telling my naughty hookup stories.
———————————————————-
I was 25 at the time…
Night 1… so far a hot success (check out pt 1 on my page)
She went back to her hotel after the pool party fuck. It was only around 9pm. So my friends start pregaming and showering for the night. Going to some club.
Throwing back shots. Smoking some weed. By the time we left for the club… we were faded
Club was loud. Packed. Sweaty. Any other night, I'm not a club fan. But this night… I was (my friend Molly helped)
While on the dance floor a girl stumbled into me, my drink spilling all over her shiny silver dress.
She was F25ish. Latina. Edge behind her dark brown eyes. Long black hair with a sky blue streak. Smooth and tan, naturally hairless. Nostril pierced. Tattoos on her arms, wrists, legs, rib cage. She was short and a lil thick with huge tits and a big ass…
I told her she owes me a drink when she tried to blame me for this collision. The laugh broke the tension. Her smile was an instant attraction.
I bought her a drink. We started chatting in a booth over the loud music. She wouldn't tell me why she was in town. Which only made me more intrigued by her.
Our banter was on. We vibed and laughed. More drinks led to my hand on her smooth, freshly shaved leg. Teasing her softly with my fingertips.
Electricity through touch. Our eyes locked. She bit her bottom lip. I leaned in and kissed her soft red lip sticked lips. I could taste the tequila on her lips.
I whispered in her ear, "I want you"
I hinted to my dick, which was bulging against my dress pants.
"More shots first", she said with a devilish smile.
We took another shot… then… another… then another… then…
Next thing I remember is her on the edge of the bed (her hotel room). Topless (both tits pierced). Legs straight up while I peeled her lacy black thong off.
Her pussy was smooth and meaty. Mmm. I devoured her pussy. My tongue and lips sucking and swirling. Reading her loud moans and squirms. My hands gripped on her hips keeping her in place for my eating. She pulled my hair as my eyes looked up at her.
I ate faster. Flicking the tip of my tongue rapidly on her clit while I fingered her…
"Fuckkkkkk, papi"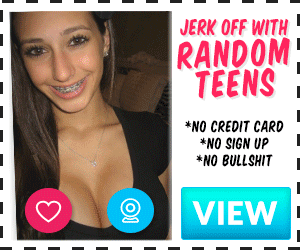 She pulled me up by my hair. Me inbetween her legs. She stroked my big shaved cock in her tiny hands. Our eyes locked. Pure lust. She wanted to be pounded…
She pulled my cock in. My bare cock could feel the heat inches from her warm pussy…
Intoxication and lust took over. I let her tease her clit with my tip. I made the ultimate vegas mistake and let her pull my cock into her dripping pussy raw. If I wasn't drunk I woulda wore a condom with a random (luckily, she was clean. That was a LONGGGG 2 weeks of freaking out waiting for test results)
She felt so good gripped around my cock. She was soaked and ready for me. I slid in. I found a rythym. Pumping deep inside her, but not yet pounding. Watching her big tits flop.
My thumb teased her clit as my other hand grabbed her tit. She pulled my hand to her throat. I applied pressure while my cock pounded away at her warm pussy
I flipped her over on her stomach and slid in from behind. Gripping her neck from my arm scooped underneath
Her moans into the pillow drove me crazy horny. I picked my chest up while my arm pushed the back of her neck into the pillow. I pounded her to her muffled moans. Then pulled her hair back for air. Then repeated.
"Taste yourself" I told her as I laid back for her to suck my cock.
She slapped my cock against her tongue then sucked. Stroking with both hands. Slobbering all over it.
"Fuck" I moaned
She climbed on top of me. Rubbing her pussy up and down my shaft while we kissed, deeply.
She reached back to position my cock for her to sit on. I had sobered a lil so it felt incredible feeling all of her warm wet pussy bouncing and taking every inch on my cock while she rode me slowly with her hands on my chest.
She picked up speed. I slapped her ass and sucked her big tits. For sure leaving hickies numerous hickies
Things got even hotter when she started bouncing on just the tip of my cock… it was a holy fuck this feels so good I'm a about to cum instantly moment
"Close!", I managed to get out
She started riding faster! She grabbed my arms and pushed them above my head and kissed me. I felt her pussy tighten as she came on my cock.
I exploded deeeeeeeep inside her.
She rode me slower…. And slower…. Until she stopped…
Both of us out of breath. Euphoric orgasms.
My cum dripping out…
Minutes later, as I changed, I glanced around the room… when I saw a bachelorette sash on the desk…
"Is that yours?"
She gave me a joking 🤫
When in vegas…