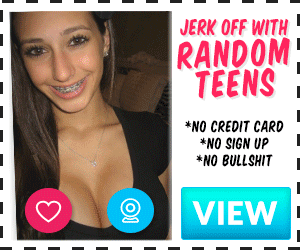 Hello, my name is Tom.
Lets start by me telling the world that I'm an idiot.
There it is, my big admission.
One reason for this self declaration is the bet I made with my best friend.
The bet was, could I meet a girl whom I could seduce, and convince to becoming my submissive, in one week or less.
The prize was nothing more than bragging rights.
We had a habit of making stupid wagers all the time.
Everything from when a pigeon would fly away, to how long it would take for a long freight train to pass the crossing we were stuck at.
Anyways, the first few nights after we set the wager, we began scoping out various hangouts, while I began flirting with girls that struck my fancy.
So far, I have gotten my face slapped a total of three times by three different girls, given five phone numbers that turned out to be fake, along with a lot of disgusted looks from others, and one enraged boyfriend who showed up out of nowhere, allowing me to discover just how fast my feet could take me in the other direction.
On the forth night we found a small pub that we had never been too before.
While we sat there, my eyes scanning the room, I was drawn to a girl sitting alone at the far end of the bar.
It was hard to tell how tall she was while sitting on her stool, but I would have to guess she was about five feet tall.
Atop her head was an unruly mop of strawberry blond hair, that fell to just bellow her shoulders.
Skin that was flawless, with a smattering of freckles that crossed her face.
Remembering to pick my jaw up off of the floor, I watched her shoot down at least four guys who had the balls to attempt to begin a conversation with her.
Everyone of them slunk away with their tails between their legs.
My friend began nudging my arm urging me to take the chance, and go, speak to her.
Gathering my courage, leaving our spot, and ever so slowly shuffled my feet over towards where she was sitting.
As I neared her, every ounce of courage I had fled.
Halting my approach, I stood about five feet behind her, trying to get my feet to move, they on the other hand decided to cement themselves to the floor where I stood.
An onlooker would have surmised that I was lost in the wilderness, and wracked with indecision as what I needed to do to extricate myself from my predicament.
I have no idea how long I stood there like an idiot, but my guess was about four or five minutes.
Until the moment she turned her head, and looked directly at me.
Internally I was shaking like the proverbial leaf on a tree.
Her gaze drilled through through my soul, with a single glance she leveled me.
Lifting her right hand, she made a single come here gesture with her finger.
With great effort, I willed first my left foot to move, followed by it's companion, until I was standing next to her.
As her eyes scanned me from head to toe, I felt like I had been placed on a slide, and slid under the lens of a microscope.
Parting her lips, this Goddess spoke.
"Well, what do we have here, a young man who would like to favor me with his presence.
So tell me, why would I even bother to waste my time speaking to such a pathetic creature as you?
Do you have any redeeming value as a human being, or are you just a collection of cells that came together in the shape of a person?
Well speak up, now is the time to plead your case!"
"I'm sorry for disturbing you, I'll leave you alone, and not bother you any longer."
I told her.
As I turned to leave, shot down like all those before, I heard her command me to stop where I was.
Halting my retreat, I turned back to face her, my feet moving on their own pulling me towards her.
While she patted the stool next to hers, I sat awaiting her next words.
"OK, young man, tell me about yourself, and why I should even bother to continue this conversation.
From you I want absolute honesty or you can head back from whence you came.
You may begin to plead your case now."
Over the next twenty minutes or so, I told her about myself, and the wager that my friend hooked me into playing.
When she asked about the courses I was taking in at the university, I told her that I was studying to get my degree in electrical engineering, along with my minor in psychology.
"What makes you think that you have what it takes to take on the role of a Dom?
The little man I see sitting before me, doesn't appear capable of that type lifestyle, if anything you might be good material for being someones submissive.
When you walked up behind my seat, I watched you in the mirror behind the bar, if you were as thought, you wouldn't have stood frozen in your tracks."
"No you are correct, I'm not really a Dom, it's just that those were the terms of our wager, to tell the truth, I never had any luck with finding girls to date, let alone playing in the D&S world.
In reality, one of the reasons for this is my lack of confidence.
Well, I'm not very big down there if you know what I mean.
The last time I managed to find a girl that I began dating, we went back to my place after the third date, and when we undressed, she looked at my shortcomings, and began laughing at me.
Needless to say, that managed to kill the mood, followed by her dressing, and walking out.
She never returned my calls or emails.
So that in a nutshell is my pathetic dating history."
While I had been telling her my story, I tended to keep my head bowed, not making eye contact out of fear that I would see the same old look of disdain on her face.
What I wasn't prepared for was her reaching out, and stroking my cheek, along with a look of compassion across her face.
At that moment I turned my face away from her gaze as a tear began to fall from my eyes.
The hand that before stroked my cheek, turned my head to face her.
Her fingers reached out to wipe away those few tears that rolled down my face.
"Tom, I want you to go over to your friend, and tell him you have just won the bet.
Tell him that he is in his own for tonight, and that you were going home with me."
Sitting there with a stunned look upon my face, I listened to her instructions, while nodding my head.
With her permission, I left the bar stool, and headed over to my friend to repeat what I was ordered to say.
Before I turned to leave, he offered a high-five, and congratulations on winning the bet.
I didn't tell him that the terms of this wager had been turned around, as my pickup was now in control of the night.
Following her out of the pub, we walked to the end of the block, turned right, and stopped at a very expensive high-rise condo building, swiping her key card on the door, we entered the lobby where she greeted the guy at the desk as we strode past to the elevators.
Inserting a key on the panel I discovered that we were headed to the penthouse apartment.
As the doors closed, she turned towards me making her apologies for not making a formal introduction before.
"Dear me, I'm not being a very good hostess, I didn't tell you my name, so let me rectify that right now.
My name is Jane, however while you are in my home you will address me as Miss, or Mistress, is that clear?"
With a nod of my head, I acknowledged her demand.
"Tom, when I speak to you, you are to answer me properly, a nod of the head is disrespectful and an insult that will not be tolerated, is that understood!
I want you to understand that you are entering into a D&S relationship.
I am not a harsh Mistress, nor am I cruel, but I do expect that you will learn to become a more assured, and self confident young man, while under my tutelage.
In addition, you need to have trust that I will not cause you undue pain, or hardship.
You will have a set of safe words that will slowdown, or completely stop any action on my part.
Please take a seat at that table, I want you to take your time, and ask me any questions that you need to."
Twenty minutes later, with many questions asked, and answered, I was satisfied that I had not walked into the home of a mass murderer.
Rising from the dining room table, I was asked to follow her through her home to a door at the end of the hallway.
Swinging the door open, I was greeted by the sight of a BDSM playroom.
Although the lights were set to a low level, I could see well enough to recognize many of the objects in this room.
Against one wall, was a St Andrews cross, nearby was a spanking bench.
Against the opposite wall there were a set of ropes hanging from above with leather cuffs for both arms, and legs.
Everywhere one looked, there were objects designed for securing a person in place.
"OK young man, remove your clothes, and hang them on those hooks to your right.
When you are done, return to me, and kneel before me."
Turning away from her, I removed my clothes, and hung them as required.
Returning to Mistress, I knelt at her feet, my hands upon my thighs.
Touching me on my shoulder, I was told to rise.
Reaching out, she began to run her hands along my body inspecting each inch of my body.
When she reached my little cock, her fingers began to stroke it causing the inevitable, as my cock rose to it's full glory of three inches.
"I want you up on that table over there, face up, legs spread wide.
Moving from one arm to the other, she secured my arms, and then my legs to the corners of the table.
Now young man, I do not like having my subs crotch covered with hair.
This is something I will remedy now, and for the future, you are to keep yourself shaved smooth, is that understood."
My response was to answer her with Yes Mistress.
From a nearby drawer she produced both an electric trimmer, and a razor, along with a can of shaving cream.
Running the trimmer over the hair on my crotch, I watched as the hair fell away from body.
I could hear the hiss as the shaving cream poured forth from the can.
When she spread the handful of shaving cream on my crotch, and penis, the cold came as a shock.
Seconds later, the cold hard edge of the razor began it's journey through my pubic hair.
Lifting first my balls, followed by my penis, she very quickly, and efficiently removed all the hair, leaving my bald as a young man.
This was followed up by a damp washcloth to clean up any remaining cream from my crotch.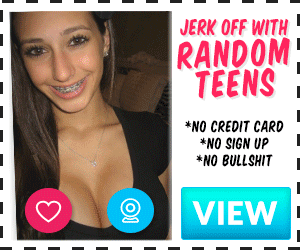 With her fingertips, she began to tease my little cock to full hardness.
When she was satisfied, her breath blew across my cock, causing it to begin throbbing, along with pre-cum beginning to flow from the tip.
When at last her lips closed around the head, my body jerked upright, yet my movement was limited to the slack in the bonds that held me fast to the table.
Over, and over she teased my little cock, pulling her lips, and fingers away when she felt I was nearing a climax.
Moments later, she undid the bonds holding me, while having me lay face down on the table.
After re-securing me, I waited to find out what she had in store for me next.
I didn't have to wait much longer to learn the answer to my thoughts, as I heard the whistle of air being displaced as a paddle landed squarely on my bottom.
Over and over the sting of the paddle shot through my bottom, and radiated throughout my body.
Halting the paddling for a moment, she began to lube up the little hole in my bottom.
The next thing I knew was her inserting something like a plug into my bottom.
What really blew my mind was when the plug began expanding inside my bottom.
With each pump the plug expanded more, and more, until I felt fuller than I had ever felt before.
When my body began to cramp up, I used my safe-word, "Yellow" to tell her I couldn't take any more of the plugs inflation., at which point she halted what she was doing.
END OF PART ONE