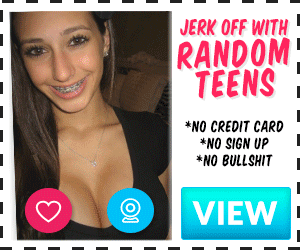 Hi, my name is Anjali. I live with my best friend, Sakshi. We work in the same company, so we share the same flat. We have done sex with each other many times. But this story is not about our sex. Its a story about the sex between me and my neighbor girl Ananya.
Ananya is a really sweet and cute girl with a juicy body. She is so hot with a perfect body. She lives in the next flat with her family. She is a college student; I think it's her final year in college. Sakshi and I have a crush on her, and we both want to sex with her. But we never talk about this to her.
So it started. Sakshi was selected in a software development team, and she was going for one week for company work. The day before she went, we did dirty and hardcore sex.
Ananya regularly visits in our flat, it's so common. Now, Sakshi was gone for company work, and I was alone in the flat. 2 days passed. I was missing Sakshi so much. Then the next day, Ananya came to me and said.
Ananya: Anjali di, Sakshi di went for a week. Do you feel alone?
Me: Yeah, baby.
Ananya: If you allow me, then I will live with you for one week.
When she said this, I did not believe it.
Me: Really?
Anaya: Yeah! In the day I will go to college, and at night I will stay with you. And I will learn somethings from you also.
Me: Yes! Why not, dear. You are always welcome here any time, but ask your
Mom.
Ananya: Mom will allow me. Even she always tell me to go to your flat and learn something from both of you.
Me: Ok, it's great! Come at night.
Ananya: Ok! Thanx di.
After she went. I was so happy that she is coming to live with me. I will not lie, but I want to fuck her so bad and want to lick all her juices. But I'm so afraid to ask for it. At night Ananya came into my flat after dinner. She came with her laptop, mobile in my flat.
I welcome her, and her mother was also along with her. We all talked for hours. Then her mother left by saying 'Goodnight' to all. I closed the main door and came into the bedroom with Ananya. We both were sitting on the bed.
We looked at each other and gave a smile. I opened my mobile and was doing something. She also opened her mobile and was doing something. But I was looking at her juicy body. It was so perfect. She was wearing a skirt and t-shirt, and I was in a t-shirt and shorts as usual.
I was getting excited slowly, but I didn't have much courage to ask. I just kept looking at her body and thinking about her. After hours passed, it's around 11:30, maybe.
Ananya: Anjali di, are you missing Sakshi di?
Me: Yes, dear, you have no idea how much I'm missing her.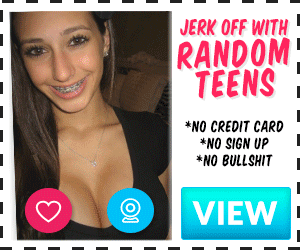 Ananya: Di, I want to confess something to you.
Me: Yeah! Dear, tell me.
Ananya: Di, I have seen you and Sakshi di kissing together.
Me: When did you see?
Ananya: Sorry! But that day when I came to visit. I was in the bedroom, and you both were in the kitchen. So I thought of helping both of you, and I came from the bedroom. Then I saw you both kissing each other.
Me: Oh, dear.
Ananya: One day in the evening, I was talking to my friend. So I thought of going on the terrace. I was on the top floor stair, and I saw you were sitting in Sakshi di's lap. She was kissing you so badly and also sucking your boobs. Sorry di, I stood there for more than 10 minutes and saw everything.
Me: Oh, dear!
I was a little afraid. But next, she said.
Ananya: Di, that day what I saw, I like so much, and watching you both made my pussy and panty so wet.
Now all my fears were gone, and I'm back in action.
Me: Do you like it so much?
Ananya: Yes, di.
Me: So, you want to do it?
She felt a little shy, but…
Ananya: Yes, di.
I move forward and kiss on her cheeks. She also tolerates me then I kiss on her lips. Mmm, it was so sweet.
Ananya: Di, I wanted to do this with both of you for a long time. But I was so afraid of telling you.
Me: It's ok, love. Come near me.
And I hug her so tight and keep kissing her face. But I did not tell her that we both want to do sex with her, and we also were so afraid. Then I kissed her so gently on her forehead.
Then on her nose, then on her lips. She was shivering, I think it was her first-time kiss that's why. Then I comfort her and keep kissing her and hugging her.
Me: Baby, do you feeling better?
Ananya: Yes, Di.
Me: Baby, open your mouth.
She opened her mouth. I put my mouth in her mouth and keep kissing inside her mouth. She got excited and grab me so tightly. I keep kissing inside her mouth. Now I am getting so excited, so I keep licking her mouth so badly.  Her mouth was so sweet.
She was moaning and breathing so heavily that making me horny. I opened her t-shirt and opened mine also she was wearing a bra, but I did not. Her boobs are so perfect, I open her bra also. Her boobs are milky white with the brown nipple.
I kissed on her boobs and suck her nipple it was so hard and erect than again start kissing inside her mouth. I keep kissing her for more than 15 minutes. I kissed so much that our mouth full of each other saliva. Then I told her to remove her skirt, and I removed my shorts.
She was only in panty now, black panty on her milky body looking so hot. I hug her and kiss her and put my hand above her panty, it was so wet, she cum already. I keep kissing her in her mouth and start rubbing her wet pussy above from panty. She was moaning like hell and breathing so heavily.
Me: Baby, lie down on the bed.
She lay on the bed, I came top of her and I start sucking her boobs, I suck it so bad, lick it even bite her nipple, I got much excited, once I thought to do some dirty and hardcore stuff. But again, I thought it's her first time. So I thought of doing soft.
I was sucking and licking her boobs so bad, and by hand. I was rubbing her pussy. She was moaning so loud, so I told her to cover her mouth with her hand. I lick all over her stomach, hip, and after sucking her boobs around 10 minutes. I came down, kissing her hip. She was sweating so much and looking at me.
Then I go near her panty. Kiss on her thighs than a kiss on her pussy above from panty. As I kiss, she jumped a little. I open her panty I was full of cum. Then I kiss on her pussy she was moaning like mad. I told her to keep a hand on her mouth.
Her pussy was so sweet and very little hair on her pussy and cum on her pussy looks so sweet. She cum lot, even her little hair wet due to cum. I put my mouth in her pussy and started sucking her pussy. She started moaning. I keep sucking her pussy, her pussy was so wet from inside. I was licking it so badly.
She was moaning and shivering. Her legs were shaking. But I keep sucking and licking her pussy, and with hands. I was holding her hip. After licking 5 to 6 minutes, she cum in my mouth. She cum so much it's her first time. I licked all her juices.
Its taste is so yummy than I moved up and kiss her in her mouth she tests her cum. I keep kissing her for more than 5 minutes. Now, I was so wet my pussy juice was dripping. But Ananya looks so exhausted. It was her first time, and she also cum a lot.
So, I leave her and hug her so tight and kiss her and grab her and sleep with her. After a few minutes, she slept like a baby. Then the rest of the day, we did sex many times. I will tell it in other parts. And I will also tell how I, Sakshi, and Ananya do dirty and hardcore lesbian.
Thank you for reading this story. If you give feedback about this story in my mail, it will help. My mail id is [email protected].