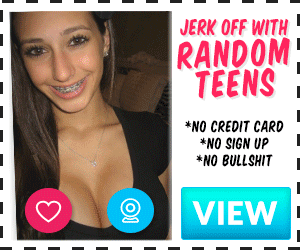 Joe had called and invited me to drive up for the weekend and visit their new place. It's 2 1/2-3 hour drive and I didn't feel driving by myself.
If I was going to do this I wanted to take off Friday morning and come back Monday morning to miss the weekend traffic.
Tina had to work. I called Dee and she couldn't get away for the entire weekend. I thought about my sister, Kat, but she most likely wouldn't be able to get away for that many days.
So I called my friend, Dana. I ran this idea pass her and she said she'd love to come along. She would make arrangements with her manager to run the salons.
The next day was Thursday and Dana said she'd talk with me then when she came over the sex lunch break. She had one more beautician that wanted to get in on this sex lunch break that we arranged just this week.
I didn't make the same mistake Thursday morning that I made Wednesday morning, by not letting Tina pleasure me before she left for work. I ate her pussy and made her cum, then we did a 69 and each got off.
Louis came over around 11:30, took an erection pill and was ready to go when Dana and her co-worked arrived for a fuck lunch.
Dana always let the co-worker woman go first with Louis. A shapely, tall blonde like Dana. Her name is, Kimberly, and looked like she worked out. Nothing flabby or out of shape on this woman.
Kimberly was shy and a bit reluctant to do anything in the presence of Dana and I. Dana already explained the open atmosphere here to her, so it wasn't a surprise to her when Dana started to undress right there in the living room.
Dana got down to her bra and panties and Louis stripped, exposing his thick, hard cock to us all. Kimberly's face pretty face turned red when she saw Louis' fat boner.
Dana went over and sat on Louis' lap. She told Kimberly that she'd go first then. Louis and Dana started making out. Her bra came off and eventually her panties. Louis went down on Dana.
Kimberly was at the bar with me watching her boss have sex with the retired man.
"It's ok, honey. I was embarrassed my first time, too. C'mon, I'll get undressed also, ok." I told the slender, tall woman.
Kimberly finally smiled and began undressing. She kept watching Dana get fucked by Louis and was out of her slacks and blouse in no time.
I only had a blouse, shorts and panties on so I was naked before Kimberly. "You're very sexy, and pretty, Dotty. I wish my boobs were larger." Kimberly told me, as she looked at my naked body.
I returned the complement to her when she removed her bra. Kimberly has perky, pointed titties and large nipples. I told her that her tits look just lovely.
Kimberly left her panties and I got her a drink. She was very into seeing Louis fuck Dana silly on the sofa.
I sat back next to her and she told me a bit about herself. Kimberly was married and said she made a mistake doing that. She was 42 years old, one kid in high school, been a hair dresser for 15 years.
"It's been awhile for me. Looks like this is going to be a pleasurable, new experience for me." Kimberly told me.
Louis finished fucking Dana. She lay on the sofa catching her breathe. Louis got up and walked over to Kimberly and me. He reached out and felt our bare tits.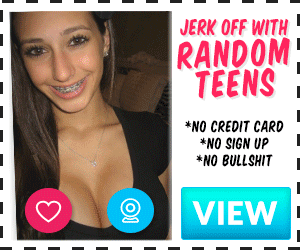 Kimberly stared at Louis throbbing, fat cock while he teased her hard nipples. Dans got up and walked over to the bar. Louis took Kimberly's hand and led her over to the sofa.
Louis sat down and kissed her flat tummy as he peeled down her pink panties. She stepped out of them. Kimberly has a fuzzy blonde bush. Louis kissed her there and his hands went around gripping her bare ass cheeks.
Kimberly's hips jutted her pussy into Louis' face and sighed, "Oh my. I haven't been kissed there in ages."
Louis kneaded Kimberly's round, bare ass as he ran his tongue between her long legs. She held onto his shoulders clearly enjoying the older man licking her blonde pussy.
Louis had Kimberly sit down, telling her to stretch out of the sofa. She got comfortable on a throw pillow and Louis pushed her legs open. He felt her pussy lips then inserted a finger.
Louis lowered his head between her long, shapely legs and started mouthing and licking her pussy. Kimberly was sighing and murmuring,
"Ohh, that feels so good." Her pussy slowly pumped against his mouth.
Louis licked her into having a quick, hard orgasm. She was trembling and gasping when Louis got up between her legs.
Kimberly grabbed Louis' arms and moaned loudly, "Ohh God!" Louis was easing his fat, hard cock into the blonde beautician.
Dana had a drink as the fucking on the sofa continued. "Doing this makes the day go much better, Dotty. You have a pretty good time after I leave, hmm? I see you're ready for some already." Dana asked me.
More next post.