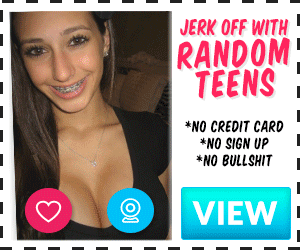 Dotty had to make her rounds to the salons. She was selling them. She took off in her little, red, two seater Mercedes. Dee was going with her.
Dee's pontoon boat was still tied up at my dock. So what had been worked out is Dee was leaving her car keys in the ashtray of her car, she was at home. Dotty went & picked her up. So I was taking the boat to Dee's & bringing her car back to my place so she could drive back home. She didn't feel like driving the boat all that ways by herself.
Dotty left at 11am. The women were going out for lunch first before Dotty took care of business. So after I had lunch I drove the boat Dee's & parked it in the boathouse.
Dee's old man wasn't home so this arrangement was cool. I walked out into the backyard to make my way around to the front of the house to get Dee's car. Well, Dee didn't say her daughter, Kim, was going to be there. I thought she gone with her dad. She wasn't.
There Kim was lying on a blanket sunning. She was on her tummy looking through a magazine. She had on white bikini bottom that mostly exposed that sexy round ass of hers. Her feet were spread & the bikini bottom pulled against her plump pussy, right into the slit as it hugged each plump pussy lip. Her top was lying at her side.
I remembered her getting naked & fucking against that round, tight ass. My cock was getting hard already. But if she was home, maybe Dee's husband was too. So I was cautious.
I cleared my throat getting Kim's attention. She rolled over resting up on her elbows & she didn't blink an eye at being topless.
"Hi! I heard you park the boat. I knew you were here." Kim said as she skied at me with this dirty little grin on her face.
Hi said hi back & told her I was here to get her moms car. Kim told me she knew this. She heard her mom talking to Dotty about it. "That's why I stayed home instead of spending a boring day with my dad. I knew you were coming."
Kim was having fun lying there with her tits staring at me. She is a big cock tease. Softball size like her mom's, but perkier, firmer, & the long nipple seemed to be constantly erect.
"Why don't you stay awhile. I'll get us something to drink & we can sit here & visit. Everyone will be gone all day." Kim said still slyly grinning at me.
She persuaded me! Kim got up & jiggled into the house. She came out quickly with two beers & I sat on the blanket with her. She sat Indian style further teasing me with that plump pussy of her's winking at me from beneath the bikini bottom.
"I got excited when I heard you were bringing the boat back. My bottom has never tingled & throbbed as much as you made it feel yesterday. I'm tingling right now just thinking about it." Kim told me as she sipped her beer.
I was a bit nervous, of course, thinking about someone possibly showing up.
I lit a cigarette & Kim took it from my hand taking a drag. "What would you like to do? You can do whatever you'd like?" She said, smiling, handing the cigarette back to me.
I reached over & twisted one of Kim's long nipples between my fingers and said, "I can think of several things to do."
Kim looked at my fingers on her nipple. "I like that. I like having them pinched, hard! Do it harder!"
I took the beer from Kim's hand & set our beers to the side. I told her to stretch out so I could better do what she likes. Kim uncrossed her tanned, shapely legs & stretched out on her back. She put her hands under her head & quietly waited for me to touch her.
I rested at Kim's side & started squeezing her firm tits, pinching each nipple between my fingers, hard. "Mmm! Yeah, I like that." Kim purred as she watched me play with her tits.
I lowered my mouth to them & sucked each one, biting on each long nipple. My hand slid down to her pussy caressing her plump pussy, dragging my middle finger up her slit.
"You're making me so wet! So horny!" Kim blurted out.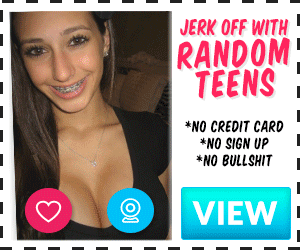 I raised my mouth from her tit & looked down at her creamy face that was glowing a pinkish red now as my hand continued rubbing her pussy. Kim spread a bent leg to the side opposite of where I was resting.
I slid my fingers inside of her bikini bottom & rubbed her plump lips & wet slit. "Oh man! That feels so good! Way better than playing with myself!" Kim breathed, her tight ass beginning to squirm.
"Are you going to cum?" I asked her.
Oh yeah! Easily, soon! I'm so fucking hot!" Kim told me as my fingers concentrated on her hard clit, which felt as big as her nipples are.
I pulled my hand out & Kim's eyes widened. "Don't stop!" She blurted out.
I smiled at the horny blond babe & sat up. "I have a better idea." I told her. I was enjoying teasing her, seeing her so worked up & wasn't allowed to cum, yet. The little cock teaser!
I took hold of her bikini bottom & pulled them down. Kim raised her ass allowing me to remove it. I squeezed her plump pussy lips in my hand & asked, "I wanna lick your pussy. Would you like that? Suck on each lip, dart my tongue in you & flick it all over."
"Yeah. Do that to me! The one time I tried that, the guy didn't know what he was doing. He wasn't very good." Kim told me.
I got between Kim's legs, she bent them wide open. Her fuzzy blonde mound reminded me of a baby chick or duck. I first licked & sucked on her soft inner thighs.
I put my open mouth over her pussy & ran my tongue over her the wet, hot slit. "Oh man! I'm my god!" Kim gasped with a hard breath.
I darted my tongue in her tight hole tasting her womanly cream. She tasted great. Then I let her large, hard clit have it. Kim couldn't stop making pleasurable sounds.
She grabbed my head pulling my face against her pussy then blurted out, "I'm gonna cum!"
Kim's legs bent back putting her bare bottom fully against my face. She flew off in a trembling orgasm.
I raised up on my knees looking down at the panting blonde babe. I undid my cutoffs pushing them to my knees. Kim gazed at my thick hardon through half open eyes. She has big brown eyes like her mom's.
More next post.