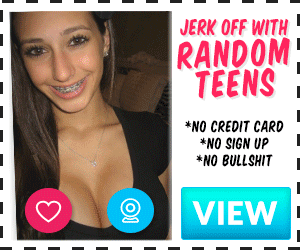 This was a true confession a while ago from a female Redditer. We chatted about her experience and thought it would be fun if I wrote the story from the guy's perspective.
——
I was traveling via a long distance greyhound to see my father, and had a really long layover in a dull town in South Dakota, waiting for the next connecting bus.
The bus was soon about to arrive, and I was really hanging out for a smoke. I saw this nice looking babe had just lit up, she would have been just over 5', and maybe 90lb, pretty brown eyes, and brown hair, quite the looker. I decided to try and scrounge a puff or two from her while we waited.
We made light conversation until the bus was ready, and we boarded, deciding to grab a seat together to continue chatting.
It's dark on the bus, and she's sitting there looking comfy for the evening with a blanket, puts in her earbuds in and starts watching a movie on her laptop. I lean over to try watching, also just to get a bit closer. She puts on the subtitles for me, then eventually gives me one of her earplugs- they're wired, so now I'm leaning really close to share, and with the warmth and closeness, she's now starting to make me feel pretty turned on.
It's late, the bus is quiet with most passengers seem to be sleeping, I rest my hand on her thigh, and she doesn't seem to mind. I begin rubbing her thigh slowly, and she's pretty chilled. I can feel my heart thumping, not sure if nerves or excitement, as I move up to her waistband of her sweatpants. Getting the feeling she's not going to stop me, I hook my fingers inside. I seek out her pussy, and began slowly working on her clit, pressing lightly, making small slow circles. Soon I press my fingers lower, probing into her warm slit. Feeling how wet she's got is driving me fucking crazy, I whisper in her ear as I can feel my fingertips soaked with her juices. She reaches over and places her hand over my rock hard cock, feeling it through my pants, and then reaches inside to get a really good feel and starts stroking me.
After not long, she wriggles a bit, and she's pushed her sweat pants half way down her thighs, giving me easier access to her hot soaking snatch. I quickly do the same too, and she continues with her hand working my shaft without obstruction.
Both of us getting hot and horny, we're increasing our pace fingering and jerking each other, trying our hardest to remain as quiet as possible, she then tilts away from me, sticking out her booty. I tilt the same direction and take the cue to just slide my cock into her from behind, feeling that massive rush of excitement as I push deep into her hot soaking pussy. No one sees what we are doing, my dick sliding in and out of her with my hand on her hip pulling her against me with each deep thrust, gradually picking up the pace. So intense, I can feel it won't take long to cum. Thinking I can control myself, this incredibly hot chick feels just too fucking good and I cross the brink, I begin cumming, flooding my hot load inside her, shuddering, burying my face against her shoulder to stifle my moans as much as possible I feel her begin shaking too as she also cums, her contractions inside milking every drop of hot seed from me. "Fuckin' wild.." I thought to myself, flushed, and racing on the thrill of the moment.
My cock slid out of her overflowing, cum filled pussy, and we both pulled up our pants again. We continued watching the movie, but I couldn't really follow it anymore as my mind was still buzzing with what we'd just done.
In a while, we reached my stop. I had to get off, she came out to stretch her legs and have another smoke. My dad was there, and I introduced them to each other. Too soon, the bus was about to go, and she had to leave us to board again, she skipped up the steps and turned to wave with a smile. Stupidly, I never got her number. I would have been more than happy to spend more time with her, but I just hang on to the memory and recount that evening on the bus.