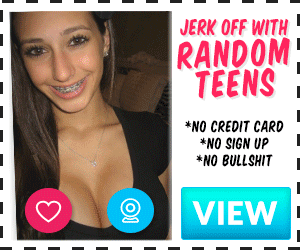 jaan meri chut k ander apna lund daal do aur khoob maze se mujhe chodo zor zor se
Hi mera naam Sama hai aur aaj main apna chudaai experience aap k sath share karne ja rahi hoon. ye meri pehli chudai nahi thi. ye meri zindagi mien aane wala teesra larka tha. Ye un days ki baat hai jab hum Lahore k bohat commercial area Rang Mehal mien rehte the. main apne parents ki ikloti beti hoon. meri umer us time 20 saal thi. mera figure 36,26,38 tha jo dikhne mien bohat sexy aur apealing lagta hai.
Bahar nikalti to larke different types k comments Pass karte the. Koi kehta aaj to doodh peene ko dil chah raha hai, koi bolta k mujhe to sare badan mien pyas lag rahi hai koi bolta k aaj to kuch phaadne ko dil chah raha hai etc. main daily dinner k baad chhat par jaya karti thi. hamare ghar k bilkul sath wale ghar mien 1 larka rehta tha jis ki umer koi 26, 27 saal ho gi. kabhi kabhar wo bhi chhat par aane laga. 1 din garmi ki wajah se main ne dupatta utaar kar side par rakh diya aur walk karne lagi. wo najane kab se apni chhat par light off kar k kisi corner mien baitha mujhe ghoor raha tha. main fastly walk kar rahi thi idher se Udher.
Mere boobs bounce kar rahe the. aahista aahista mujhe acha laga k mere boobs yoon uchhal rahe hain. main aur fastly walk karne lagi. wo achanak chalta huwa dono houses ki beech wali chhoti si wall k pass aa gya aur masti se dekhta raha. main nay jab notice kiya k wo mere badan k har hisse ko hawas aur pyas se dekh raha hai to main ne jaldi se dupatta uthaya aur khud ko cover kar k neeche chali gai. next day jab main college jane k liye nikli to wo gali mien khara tha. mujhe dekh kar muskuraya aur bola k raat main so nahi saka, 1 hasina k do bohat gol matol pake huwe raseele Melons masti karte huwe meri aankhon k samne aa rahe the baar baar.
Main dil he dil mien hans di aur college chali gai. Raat ko phir main walk karne gai to main ne phir se dupatta utaar kar side par rakh diya. aaj mujhe ehsas tha k wo mujhe dekh raha ho ga. main thori der fastly walk karti rahi phir main chhat par pari huwi easy chair par baith kar zor zor se saans lene lagi ta k us ko bata sakoon k Melons raseele he nahi Nasheele bhi hain. Wo beech ki diwar k pass aaya aur bola, sama tum bohat nasheeli ho.
Main ne jaldi se dupatta uthaya aur chuche cover kar liye. isi tarha se third day bhi main bohat nasheeli walk kar rahi thi k us se raha nahi gya aur wo meri chhat par aa gya. Main ne jaldi se dupatta uthaya to wo dupatta pakarte huwe bola k bus bhi karo ye hide n seek. kholo apne button aur mujhe doodh peene do apna. Main to us k moonh se ye words sun k shocked he reh gai but us ne be-sabri se mujhe banhon mien bhar liya aur deewar k sath khara kar k mere honton ko
Chooste huwe mere mumme dabane laga. phir button khol kar mere naram naram balloons par toot para. wo kabhi deewano ki tarha 1 mumme ko pakar kar kheenchta aur dabata. doosre ko moonh mien le kar chusta. kabhi nipples ko dono hathon se poori takat se masalta. mujhe maza aane laga. main garam hone lagi thi. wo mere mumme masalta huwa aahista se mere kaan mien bola,"sama tujhe maza aa raha hai na?"
Main ne kaha, "haan mere mummo ko jab is tarha se masalte ho to bohat maza aata hai. aise he masalte raho na in dono Melons ko". wo thori der aise he mujhe warm up karta raha phir us ne meri shirt neeche kar di aur bola, "aaj bus itna he doodh peena tha baaki kal piyun ga". Main shocked thi kiyun k mera abhi bhi dil chah raha tha k wo mere mummo ko nichod nichod k doodh nikaal le in mien se. chahe sare area k boys ko pila de but doodh nikaale in mien se. but wo shayad mujhe tadpana chahta tha. wo mujhy kiss kar k chala gya wapis. Main chhat se neeche aa gai apne room mien. Mera dil he nahi lag raha tha apne room mien. mera dil chah raha tha k us k room mien chali jaoon jo us ki chhat par he tha. main aise he karwat badalti rahi but nahi so paai. phir tung aa k raat k 2 baje main ne apna room ander se lock kiya aur window se nikal kar ooper chhat par aa gai. sath wali chhat par us k room ki light off thi but door khula tha. main us ki chhat par gai aur room mien jaise he enter huwi to dekha k wo samne bed par baitha tv par sex movie dekh raha tha.
Mujhe dekh kar bola, "aa ja meri raani mujhe pata tha k tu zarur aaye gi. tujhe meri pyas yahan tak laye gi aa ja main teri pyas bujhaoon aur tere naram badan ki har gehri jheel ko apne pawiter paani se bhar doon. aaja meri jaan bed par aa". Main kisi maamool ki tarha chalte huwe us k bed par gai aur ja k us se lipat gai. Main ne us se kaha k mujhe tum se kuch nahi chahiye bus meri aag bujha do jo mere tann mann mien tum laga k aaye ho".
Us ne mujhe honton par kiss kiya aur mumme dabata huwa bola, "jaan main tujhe wo maza doon ga k tu to kya tere ghar ki har orat mere lund ki deewani ho jaye gi hamesha hamesha k liye. chal ab tu jaldi se nangi ho ja. tujhe nangi kar k main teri chut aur gaand dono ki khoob pyas bujhaoon ga aaj". main ne jaldi se kapde utaare aur bed par baith gai. us ne mujhe seedha lita diya bed par aur khud bhi nanga ho gya. ab wo mere ooper seedha layt gya aur mere mummo ko phir se dabane laga. mujhe face par har jagah choom raha tha phir us ne 1 hath meri chut par
Rakh diya aur mere belly-button ko chusne laga. phir mujhe ulta kar k lita diya aur mere chutadon k ubhaar masalne laga. main intizar mien thi k kab wo meri taango ko khol kar apna lamba aur mota saanp jaisa lund chut mien daale ga. but wo to ander daalne ka naam he nahi le raha tha.Main ne kuch time to wait kiya but mujh se raha nahi gya. main ne kaha, "jaan plz mere ander is ko daalo na" wo mumma moonh se nikaalte huwe bola kis k ander kya daaloon jaan? main ne kaha mere ander apna ye daal do.
Wo meri chut ko hath se masalte huwe bola "teri jawan chut ki pyas to main bujha he doon ga but pehle mujhe bol k jaan meri chut k ander apna lund daal do aur khoob maze se mujhe chodo zor zor se". Main ne kisi maamool ki tarha kaha k jaan meri chut k ander apna lund daal do aur khoob maze se mujhe chodo zor zor se. phir us ne meri taangon ko khola aur dheere dheere se apni ungli meri chut mien ghussa di aur bola k ab kaho "jaan aaj meri chut itni maaro k tumhara jawan lund thanda ho jaye aur meri chut phatt jaye.
Meri chut ko laal kar do aaj maar maar k. Main ne aise he us k peeche peeche repeat kiya. us ne apna lund meri chut par rakh kar halka sa dabaya to wo haule haule ander chala gya. phir us ne 1 he dhakka lagaya to lund poora ander chala gya.
Mai: aur ander daal do apne lund ko. aaaahhhhhh uuuuhhhhhh
Sunny:(dhakke marta huwa) saali kutiya teri chut ko to marne mien bhi bohat maza aa raha hai. tu to randi ki tarha taangien khol kar chut aur gaand merwane aa gai mere kamre mien.
Mai:aahhhhh aaahhhhh jaaaaaaaanuuuu tum sahi keh rahe ho jaaaan. main tumhari kutiya hoon. main tumhari paaltu kuti hoon main randi hoon jise rang rang k lund lene aur dhakke sehne ki aadat par gai ho bus tum isi tarha ander tak lund ko pherte raho meri pyas bujh jaye.
Sunny: (mumme pakar kar kheenchta aur chut mien sara lund daalte huwe): "tu hai kitni sexy.aa teri chut ko is tarha se phaad doon ga apne lund k dhakke de de k tu sirf chut aur gaand merwane
Mere pass he aaya kare gi. ohhhhh sama teri chut bohat tight hai but tu mujh se pehle kisi se chudwa chuki hai apni nazuk aur naram chut ko. ohhhhhhhh saali randiiiiiiiii tu bolti kiyun nahi ab. bol k mujhe aise he jamm k chodte raho jaanu aaj main sari raat chudwana chahti hoon tum se.
Mai:aaahhh main mer gaiiiiiiiiiiii aaahhhhhhh ufffffff itna vehshi lunddddd aaaahhhhh ohhhhhhh jaaaannnnn itna mota aur vehshi lund to meri phuddi ko phudda bana de ga. agar aise he jamm k chodte rahe jaanu to aaj raat k baad meri phuddi itni dheeli ho jaye gi k us mien ghorey aur gadhey ka lund he sama sake gaaaaa aaahhhhhh meri chutttttttt gaiiiii. jaaan itna bhi jamm k mat chudai karo apni nangi randi kiiii aaaahhhhhh aahistaaaa.
Sunny: nahi aaj mujhe dil khol k teri mast aur nasheeli chut ka ras bahir nikaalna hai. tere mumme to aaj usi wakt choroon ga jab in mien se doodh k fawaare nikaal doon ga chus chus k. aaj to teri mast aur moti gaand k ander bhi mere jungli lund ko barsaat karni hai sama. tu jitni sexy hai na tujhe dekh kar mera lund har baar khara ho jata tha. aaj mere lund ko maza lene de sama apni chut ki rangeen jawaani ko bheegne de aaj. aaj mujhe jamm k chodne de apni paaltu kuttiya apni randi haramzadi beewi ko. aaj mujhe apni sexy biwi k sath suhaag raat manane de bus. ye mat bol k mer jaoon gi. ye bol k chudaai karte raho.
Mai: ufffff sunny bohat ander ja raha hai tumhara lund. bohat pain ho rahi hai. aaaaahhhh uuuffffffff main mer jaoon gi sunny itna zor mat lagao. ab kya khud bhi ander he ghussna hai jaanu aaahhhhhh mere pati dev……meray sweet husband itna dard ho raha hai…….busssss aaaahhhh busssss aaaaahista karo naaaaaaaa tumhari biwi bohat masoom si hai jaan us par taras khao aur us ki chut par itna zulm mat karooo aahhhhhh bohat dard ho raha hai sunnyy.
Sunny: hone do dard agar hota hai to. maza bhi to aa raha hai na sama. tumhari choti si nazuk si chut mien mera itna bara lund samaya huwa hai. usay ragad ragad k ander tak laal kar raha hai tujhe aur kya chahiye.
Mai: aahhhhh jaaann tumhari masoom si wife hoon. mujhy kya suhaag raat ko he phuddi se phudday ka gift dena chahte ho tum. ufff aaahhhhhhhh sunnyy main discharge ho rahi hoon jaan aur zor se chut maaro meri aur zor se come onnnnn. aaaahhhh oohhh uuffff uuhhhhh meri chutt maro aaj meri chut phaad do ander tak laal kar kar k maaro aaj………aaaaahh jaaaaanuuuu.
Sunny: (Zor Zor se dhakke par dhakka marte huwe) ohhhhh samaaaaaaa main bhi choot raha hoon teri phuddi k ander heeeeee aaaaaahhhhh meri randi main choot raha hoonnnnn aaaaahhhhh………ohhhh sama ohhhhh meri kuttiya ohhhhh meri randiiiiiiiiiii meri sexy phuddi wali wife i just love u jaan.us k baad sunny meri chut mien he choot gya aur thakk k mere ooper he gir gya.