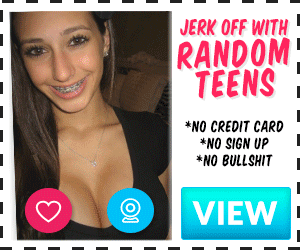 So this happened about three years ago. I (m19 att) lived by myself and had a part-time job that I spent a lot of time at. Smoking weed opened up a lot of friendships/relationships with people that I had fallen out of contact with, especially girls. When you both smoke, it's as easy as inviting a girl over for dabs; and then you're either gonna have a good time hanging out and smoking, or a great time making her moan into the pillow while you bring her climax for the third time that night. This is what I was thinking when V (F 20) and A (F 21) had mentioned the idea of coming over after I got off work.
Little context: I was talking to V and we had a little bit of history: nothing romantic, but she knew I would smash her the first chance I got. A, on the other hand, was V's best friend, I hadn't met her before, and she was (spoilers) VERY horny.
Anyway, I worked through my shift (get that money baby ayyy) and headed home to start cleaning up the house. Once they got there and made themselves comfortable, they basically told me that they had talked, and were not down for a three way (FUCK). In response, I explained that while right now we were just smoking, there was nothing stopping them from taking turns with me, so we didn't have to do a three way. They laughed and we kept smoking but I kept in mind that a three way was, very much, on all of our minds.
More Context: About halfway into the night, they both went to the bathroom and changed into "pajamas," which were more like "Please fuck me," clothes. V, who is curvy with nice C sized tits and a fucking gorgeously huge ass was wearing track shorts with no undies and an oversized brown t-shirt that showed the shapes of her pierced nipples. A, who is a skinny alt girl with lil titties and a tight ass, was wearing actual pajama pants and a black tank top, again, no bra and pierced nipples. A had lip piercings, too, which drove me crazy.
(SEXY PART STARTS) Later that night, A wanted to watch TV, so we all cuddled up on the couch with me in the middle, A over my lap, and V on my shoulder. About half way through the video, V grabbed my right hand and laid it on A's ass, and pushed my middle finger into her pussy through her pjs. I started rubbing her through her pj's while she, still on my lap, started digging through my sweats for my cock, after catching the vibe. She started sucking and it felt verrry good so I leaned back while V started kissing my neck and rubbing my legs and my chest. I felt like a king. Naturally, I moved my hand into A's pants, got them wet with her already soaking pussy, and plunged two fingers into her, curling them upwards to massage her clit. When I did this, A let out a pleasing moan while she tried to keep sucking. Grabbing A's throat and pulling her up off of my slobbery cock, I looked at V and told her it was her turn, but she was already trading places lol. They told me to lay down flat, A hovered her pussy over my face while V started sucking my dick. tbh they are both throat goats but V absolutely milked me, drinking every drop. About two minutes after that, A climaxed on my face.
A and I asked if V wanted to cum too, but she said it was fine, so we all got cuddly again, smoked some bud, got a little handsy here and there, then went to bed. At about 5 am, I wake up to V getting on top of me with her hand over my mouth and she whispers, "you didn't make me cum, so now I'm gonna use you to, and we'll see how long it takes her (A) to wake up." At the end of her sentence I was all hers, rock hard dick and all, which she shimmy and slid down onto while I reached around and spread her cheeks. We didn't even try to be quite, as soon as she dropped all the way down I couldn't stop myself from letting out a groan and she whimpered. She started riding me at a pretty solid rate and we were both just starting at A's face, waiting for her to wake up, but she just turned over away from us. I think V took that as a victory because she started going pretty hard, and I gave it right back to her. We had a really good rhythm going, and after about 7 minutes of her riding me, then me hitting it from the back, then her riding me again, she was about to come, and so was I. After I felt her pussy tighten down on my cock while she came I couldn't stop it, I blasted up into her after not cumming for like 5 days. She loved it and did this little side-to-side jig on my hips after I was spent, bent down and touched my cock and said, "mine." I have to agree with her.