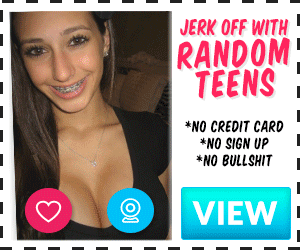 Yes, it was Valentine's Day. And of course I had expectations of how the night was going to go. But, I also understood that my husband had had a long day, traveling the state and working outside, and that he would have to do it again tomorrow. So I understood when he said, "Not tonight, I'm too tired." I stood on my toes and wrapped my arms around his neck to give him a deep kiss. "Alright," I said, now giving him nibbling kisses, "but you owe me."
We went about our nightly routine, turning down the bed, using the restroom, and brushing our teeth. I got in bed first and picked up my phone, checking my emails one last time. Out of the corner of my eye, I see my husband, stripping down to get into his pajamas. He isn't doing anything seductive or putting on a show, but damn, I do like to look at him naked. He catches me staring at him. With a smirk, he asks, "Can I help you ma'am?" "No," I reply, turning to him and propping myself on my elbow, "just taking in the view." As I let out a deep, longing sigh. He looks perfect there. He may not think so, but I love the shape of him. His strong legs, perfectly sculpted to show his strength. And his package is marvelous. It's the perfect shape and length, even soft. Not too long, definitely not short, and just the perfect girth to fit in my mouth and so much more. The way his dick sits so innocently on his balls, all of it just begging to be put in my mouth. Then he turns so I get a glimpse of his ass. I love the way his muscles ripple under his skin as he bends over and puts each leg in his shorts. I'm mesmerized by the dance of his muscles and the gentle sway of his manhood as he gets into his pajamas. The snap of his waistband wakes me from my trance. I let out an exasperated sigh and roll onto my back, covering my face. "You ok dear?" He asks, genuinely innocent and unaware of how horny I am, though I don't see how since my nipples are clearly betraying me through my pajama top. I let out another heavy, exasperated, sigh. "Are you sure you don't want at least a blow job?" I ask, or rather beg, pouting my lip ever so slightly. "No baby, I've got to get to bed because I've got to wake up early in the morning." He says to me gently, moving a stray piece of hair out of my face and tucking it behind my ear. "Ok." I resign and scoot over so he has enough room to settle in the bed and get comfy.
Once he is settled in on his back, I snuggle in under his arm. He's scrolling through his phone once more before he goes to sleep. I drape one leg over his hips. This isn't anything out of the ordinary for us. But I do happen to leave my thigh tantalizingly close to his crotch as I snuggle in deeper. We lay there a while, and I'm almost asleep when he whispers, "You know, maybe I'm not too tired for that blow job." I'm instantly awake as I turn to face him, an eager smile on my face. He nods his approval and I quickly shimmy down to position myself between his legs as he removes the bedding. He pulls down his waistband and tucks it behind his lovely package, put it on display and giving me perfect access to all of it. I'm sure I'm grinning stupidly at this point. I lick my lips and get to work.
He wasn't hard to begin with. But that's ok. I enjoy the challenge. And the feeling of him growing hard in my mouth. He tastes delicious, already leaking pre cum. It doesn't take but a few bobs of my head before he's rock hard. I look into his eyes, with his cock still in my mouth. He lets out a long, quiet, "Fuuucck," as I slowly resume my work.
Things can get a bit messy when I'm this eager, and tonight is no exception. I've deep throated him on a couple of strokes already, and his cock is soaking wet. I'm making a mess as I use my hands to continue the movements my mouth makes. And to twist the skin around his shaft as my mouth bobs up and down. I lick and suck on his head as I stroke his shaft. I lick up and down his shaft, kiss his perfectly shaped head. It's like it was meant to fit perfectly between my puckered lips. He bucks his hips and I meet his rhythm. He breathing heavily now. I'm moaning, because I enjoy this almost as much as he does. He puts his hands on his head, and I think he's about to give me all of his delicious cum down my throat.
"Fuck it," he says, almost growling, "I need more." He pulls my head up by the chin and rolls me off of him. His hands are fumbling trying to get my pants off. Once he finds the waistband, he pulls them down to my knees in one swift movement. He grabs my hips and rolls me over and pulls me onto my knees, positioning me in front of him. He takes one look at my glistening, dripping pussy, and lets out a whimpering, "fuck!" He wastes no time and slides right into me. I feel his cock as it glides down into my pussy. Time seems to slow and it seems that I can feel his head hitting every bump and ridge inside me. He feels amazing. A few thrusts and I'm already starting to tense up. He's going hard and fast. He puts one knee up to get a better angle and takes his shirt off without breaking a stride as he's fucking me. He grabs handfuls of my ass, pulling me into him with each thrust. And it's so fucking hot. My face is in the bed and he is giving me suck a good fucking. The fucking I needed. The fucking he needed after his long day. One of my hands is bracing myself against the bed. The other is trying to tell him to keep going, don't stop, because this fucking is perfect. But I can't form words. I'm starting to lose my ability to form thoughts. He feels so good inside me and I'm getting close to the edge. I'm trying not to scream, because we've already gotten complaints from our neighbors.
I didn't think the ahegao face happened in real life, but it does. I know my eyes rolled and I was drooling. I was being fucked stupid and it was fantastic. His fingers started digging into my ass, bringing me back into the moment. He's breathing heavier now, an almost desperate panting. He gives a few, hard and quick thrusts as he grunts and he pulls me even lower onto his cock. He couldn't be any deeper inside me in this moment, which is perfect. I feel his cock swell and throb as it empties into me. Every muscle of me, that I didn't even realize was tensed, relaxes at the same time as the first roll of my orgasm washes through me at the same time. I feel the bounce of balls as they pulse simultaneously with the contractions of my pussy.
Neither of us can speak. Neither of us can breathe. He collapses on top of me. He nuzzles and kisses my shoulder. I'm still riding waves of my orgasm, shuddering and shaking with each wave and touch. He bites my shoulder which sends another shockwave of pleasure through me. I moan as I my refractory period ends and I'm ready to go again.