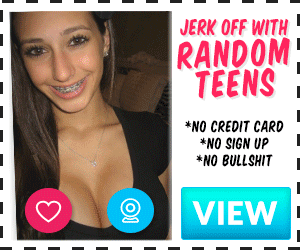 (This is a very exaggerated version of something that actually happened to me. The kernel of truth in it -which is that I was gangbanged- isn't enough to justify posting it in the true story subs though, but I thought it might be appreciated here)
It had been three hours since we first came outside from the club where I met those guys. Well, I say "met" but we barely did any talking before they dragged (a very willing) me out to the back alley. At that three-hour mark I was totally and utterly cumdrunk. I lost count of how many loads I'd taken. How many times a stranger had emptied their balls inside me. I wasn't even sure if it were the same guys or if there had been any rotation. But it started with five and there were now five.
I was on top of a black guy, his nine inch shaft all the way inside my unprotected and sloppy cum-drenched cunt. My short tight black miniskirt was still on, though hiked up. I hadn't left the house with any panties on, though. I bounced harder on him, my exposed 38FF tits jiggling as I did so.
Every time I bounced, I felt the 8-inch white dick currently pounding my well-used fat brown ass bottom out in it. It's path was lubricated by all the previous loads it had taken but I still felt it stretch my backdoor. I wanted to beg for more but I couldn't; there were 10 inches of Latino meat hitting the back of my throat.
I felt myself drool and slobber all over it, but barely gag. I lapped up the sweet taste of my own ass mixed with cum, while enthusiastically stroking the remaining two cocks, both no smaller than the one inside my ass, with my hands.
They had settled on this configuration early on, tired of waiting after they initially thought they'd take turns on the extremely eager 29-year-caramel skinned easy slut they met. They merely switched the holes and hands they were using every time they climaxed, like a perverted game of musical chairs.
I'd so far had four loads in each of my cunt, ass, down my throat, on my face, and all over my long black hair and 38FF tits. We were fast approaching the moment when each of them will have had cum in or on each spot. They were clearly on viagra. And drugs. I didn't mind, though the only drug I currently was on was cum. It was enough to stop me from worrying about their lack of condoms and my not being on birth control.
"That's it, slut. Eat your ass off my dick, clean that shaft!" Said the one facefucking me before he unexpectedly blew his load as I stared up at him with lust-filled brown eyes. I dutifully swallowed every drop before he pulled out, not forgetting to slap my face with his cock. This freed my mouth. My moans and screams were no longer muffled.
"Oh god YES. HARDER! Don't stop boys! Fuck me like the cheap brown whore I am!" I screamed, taking them in both holes while furiously jerking off the other too. "Gangbang my holes! I don't even know your names and you've filled me up with so much cock and cum already!"
That sent a second man over the edge. He added a considerable amount of cum to the loads already plastered all over my face. I used my now free hand to gobble up what I could then pulled the other handjob recepient closer, wrapping my massive melons around his cock and spitting all over it.
My goading had its desired effect on the two behind and below me. They were pounding me even harder, faster, and deeper than ever. Their cocks were meeting through my body. It sent me into a frenzy.
"What's the point of you?" I screamed at the guy titfucking me. "They're putting in all the hard work and you're just standing there, useless!" He looked at me dumbfounded.
"Slap me, you idiot! Spit on me! Pull my hair!" He snapped out of it and obliged. SMACK! My left cheek. SMACK! The right. Backhanded this time. He pulled my hair with his other hand and went into autopilot, slapping the shit out of me. My mouth was agape, and he took the chance to spit right in it. It was too much for him to handle though and he finally drenched my tits with his seed.
I paid him no heed after I was done with him, instead staring down at the one I was riding. "Don't stop! Fuck this pussy like you paid for it!"
He reached up with his hands and wrapped them around my neck, squeezing. I still had it in me to hiss. "And you back there! Stuff your black dick all the way in my fat brown ass. Fuck your busty brown Arab buttslut baby! Use me like the backdoor whore I am!"
The white guy let go of my neck, he wanted to hear more of my dirty talk. "That's it daddy, pound my shitter with your big black cock. I want you to paint my guts white with your cum!" I said as I squeezed my hole around him. He couldn't take more. I felt wave after wave of cum hit the inside my already cum-filled ass, which sent me to my own orgasm.
"OH GOD YES FUCK ME LIKE THE FILTHY NASTY CHEAP WHORE I AM. FILL ME UP! I'M JUST A COCKHUNGRY CUMDUMPSTER! A FUCKTOY FOR STRANGER COCK!"
I thought that was enough for the guy I was riding. He pulled out and I had so much cum inside me I thought I just didn't feel his load. But he just wanted to change position. Now that my buttfucker was out the last man standing (or in his case laying down) flipped me onto my back, spread my legs, his hands roamimg all over my thick thighs, and climbed on top of me. He slammed his full length inside me in one thrust and took ahold of my flailing tits.
I wrapped my legs around his waist and fucked him back. "That's it stud, fuck me. Fill me up. I want you to empty those balls inside my sloppy cunt. Dump your load into my unprotected womb! Fuck a baby into me! Knock me up!"
Got him.
He grunted and said nothing, just wildly bucked in and out of me. I was a fool to think I could have had this man cum inside me and not feel it though. He drenched me completely, and each rope of hot jizz he dumped into me brought me closer to the edge again until I reached a second orgasm in the span of five minutes. He pulled out, got up, pulled his pants up, and spat on my face. The others followed suit then left without saying a word.
I lay sprawled over, full of cum, covered in cum, and spit. My massive chest heaving. A smile all over my semen-covered face. I was content. I slept soundly as the sun started rising, though I felt a little tingle when I remembered someone was bound to find me like this and imagined all the sordid things they might do.
I'm such a filthy slut.