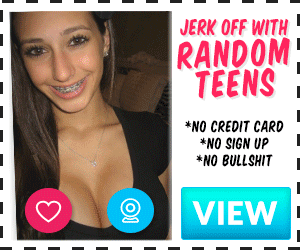 Hey everyone, doing an update here if people are interested and for those who asked.
I am laying next to my gorgeous friend right now thinking how awesome it's been so far. Well I took everyone's advice, the good ones, you know who you are. And I really decided to sit down with my friends (the couple) and talk about boundaries and I also reshaped how I was thinking of myself as a bull in the relationship. We came to the conclusion that I was an addition to their relationship and not necessarily part of it. This was a little difficult to get through honestly, but I've happily come to terms with just being friends who have fun and not a poly relationship.
Anyone who is thinking of going into this type of thing, please discuss your thoughts, situation, and boundaries. I know it was easier for me as a "bull" (still kinda new to calling myself that) because I was their friend before. But it is so important!
Now onto the update. I had my first date with my friend's girlfriend last night. Despite being out of the game for a while I think I still did good. Her bf (again my best friend, they both are) bought us both tickets for a band she and I liked and said have fun. I was so excited and her texting me and teasing me just made me more eager to go. We went to dinner before the concert. We talked and laughed all throughout and then she started teasing me by playing under the table with her high heels. Oh I should mention that she dressed up for me again I think. She wore dark makeup and a black and white dress paired with black heels, really dressed to kill. But the thing that broke me was she wore a choker with a simple little silver heart on it and she leaned in close to me during dinner and said that, "The choker's for you." I can tell you I nearly died right there.
Then we went to the concert and it was amazing, it was an acoustic set so we didn't lose our hearing. But what she did do was place her hand very near my crotch. Trust me when I say it was difficult to stand up. Later we made it back to her and my best friend's place and I didn't know what to expect. The first time was kind of a blur and this time was very much a build up. Interesting thing was is that I didn't see my friend at all. Like he wasn't around (maybe he was hiding? Is that normal?) and we continued without him.
I couldn't believe how submissive she was without her boyfriend there. Like we didn't even make it to their bedroom initially and she had already dropped to her knees and was licking and kissing my length, much more passionate than she had done before. Like she was worshiping me. She also told me things like, "I'm all yours tonight." And, "You have such an amazing cock," in between her kisses.
I finally took her into their bedroom and proceeded to slowly fuck her. Just slowly inch by inch so she could feel everything until I almost pull out, then slowly back into her depths. It was driving her crazy and I loved it. Everything built up and she begged me to cum inside of her. As she has a breeding kink and is safe, I obliged and filled her up as much as I could. We talked and eventually did it once more before she said she needed to go to bed. I offered to go to the guest room, but she said that her boyfriend wouldn't need the spot, so stay. And so I did. Was a little nervous to be honest, but it was super hot and waking up next to her was an amazing feeling.
What do you guys think? Is there any way that I can improve for next time? Are there any ideas for future dates or sexy times? Anything to keep in mind from experienced couples or bulls? Thanks a lot to everyone! It's been a great journey so far.
Feel free to send DMs/chats and such for questions and discussion.