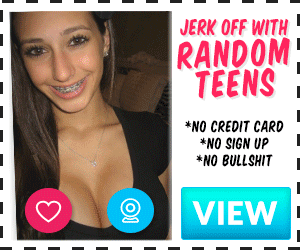 While I was in college I ended up working for a house painting company back in my home town. Nobody truly wanted college kids painting their houses, so we relied on good friends to let us "try". We really weren't all that bad I don't think.
One day we ended up painting the house of a girl I had wanted to date since taking her to the ROTC military ball, but it just never worked out. She had progressively gotten more and more beautiful as she came of age, and was now an incredibly sexy sophomore in college.
We had to start early in the day to beat the summer heat, which meant we also had to be pretty quiet to not wake neighbors up. All of the other painters knew my history with the family, so they gave me non stop crap despite nothing ever happening. On about the 4th day, I was up on the roof over the garage painting around one of the windows. I noticed that the blinds had been opened, so it was a bit hard not to peer inside. When I did, I realized she was standing just to the side of the window staring back at me. She pulled the blinds up so I had a clear view, then walked towards her bed. Her pajamas were a simple kind of sexy – short-ish shorts, over sized t-shirt, and socks.
I watched as she laid down on the bed and spread her legs. To my surprise she clearly did not appear to be wearing any underwear. Her hands started rubbing up her legs from her knees, up over the shorts, and onto her stomach, slightly lifting her shirt. Eventuality she crossed her arms, grabbing the bottom of the shirt, and pulls it over her head. The navy sports bra is hugging her athletic frame, but her nipples are clearly hard from the excitement of teasing me.
I've now been standing still on the roof for what feels like 10 minutes, but luckily nobody has come looking for me. She's still watching me as she's laid back on the bed, and she moves her hand down between her legs, pulling the shorts aside. My guess was right, definitely no underwear. She begins to touch herself, and I'm seeing how wet she's starting to get. After another minute she slides the shorts down around her knees, exposing the most beautiful pussy I have ever seen. She quickly slips her fingertip inside, rubbing the full length of her slit before stopping at her clit and circling it. She licks a finger on her other hand and begins vigorously rubbing her clit with one hand while inserting fingers from the other. In almost no time I start to see her legs quivering as she thrusts her hips I'm an amazing orgasmic fit.
As I stand there still open mouthed and amazed, she comes back over to the window and opens it up. Before I can say anything, she puts her finger into my mouth for me to taste. It's better and wetter than I had imagined. So many thoughts running through my head. Why didn't this happen before? What's next?? And the before I can even speak, she's gone.