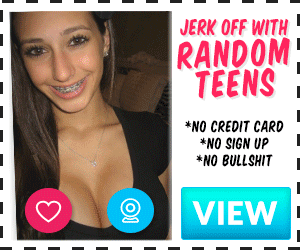 Back in college, my boyfriend at the time opened up to me about his glory hole fetish. He said it was something that he had always wanted to do, so I told him I was also down for it. Initially, he started making plans to build his own that we could use in his apartment but he quickly realized that it would cost more than he had…remember being broke in college? He quickly pivoted and found out that there was an adult arcade only a few hours away. I was a little nervous about that idea and didn't really know what to expect, but after a few weeks I agreed we could play out our fantasy there.
We decided to go there one Saturday evening and drove the few hours to the arcade. There was a bar nearby, which I demanded we go in beforehand so that I could take a few shots of Fireball (again…college) and get in the mood. Even though the plan was for me to only blow him through the glory hole, I had a lot of nerves from the unknown environment. After my mouth tasted sufficiently like cinnamon, we left the bar and parked in front of the small, slightly rundown arcade. My nerves rattled again, but I got out and walked in as confidently as I could.
Unsure of what to do, we finally found our way to a row of booths, walked inside, and started making out while watching porn. This got me really wet, but I quickly realized that I had to pee. I didn't think I could hold it, so I told him I would run to the bathroom and then come back to the booth next to his to start sucking his dick through the hole. Well, the bathroom was annoyingly on the other side of the building and through another hallway, so it took a little while to find. When I finally made my way back to the booths, I climbed into the one next to what I thought was his booth. The whiskey was really kicking in at this point and I was ready for his cum. I called out, "I'm ready if you are" and heard a belt buckle coming undone next to me. "This is fun," I thought to myself. Next thing I know, a very large…and by large I mean HUGE…cock is pushed through the hole. Holy shit, I can still picture that thing. My boyfriend wasn't small, but this definitely wasn't his cock. My brain wasn't processing things quickly, so I still thought I was in the right booth and got confused that my boyfriend had arranged for me to suck someone else's cock…but why would he do that? I called out my boyfriends name and didn't hear a reply. Then I just kept starting at this big, beautiful cock eye level to me. My mouth watered. If it looked this big semi soft, what would it look like hard? I couldn't resist. I love that first moment of putting a fresh cock in my mouth…it's honestly the best. I gulped as much of this random dick as I could and started sucking. It was amazing and so hot not knowing who the owner of it was. After a few minutes, it started throbbing and I knew he wouldn't last much longer. I grabbed his balls and went shoved it as deep down my throat as I could. The stranger moaned and shot his load down my throat before saying "Thank you" and leaving. Wow….I couldn't believe it. I was so turned on. In a haze, I texted my boyfriend and told him to come out so I could find him. We met in the hallway, I told him I got lost, and then I proceeded to get in the actual booth next to him and suck him off.
He drove home happy, and I never told him I "accidentally" sucked off another cock that night. To this day, this is my dirtiest, sluttiest little secret.