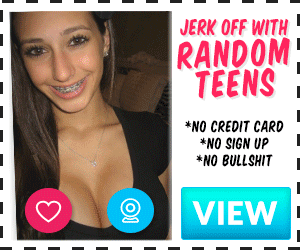 This was back before the iphone and my sister and I were in the scene at the time. This meant wearing over the top emo fashion, going to shows all the time and most importantly a dream of becoming models. We were both flat chested with big asses, which was not at all a popular look at the time. Luckily being identical twins made us appealing enough to get some attention, but never enough to get close to a band or start modeling.
One day my sister told me she met a photographer who wanting to do a shoot with us. I was naturally excited and practiced my best edgy/cool faces in the mirror all week. When I got to the photographer's house everything was pretty normal, he seemed like a cool guy and he showed us some of his other work.
When we started the shoot, and posed as he gave us directions. It started simple, he told my sister to bite her lip or for me to act sexy. After a few more shots he told us to get in our bras and panties. It was a little bit uncomfortable but my sister seemed fine with it so I just followed suit.
The photographer kept on telling us we needed to be sexier and to touch each other more. We're pretty close so it was a bit fun to slap each other's asses or pretend to lick my sister's face. Then he told us to take our bras off and I froze, but my sister just did it. It wasn't like her to be so wild but I started to doubt myself. I started to think that I might have been being a prude or unprofessional, so I did the same.
The photographer continued to take photos of us while giving us direction. The next thing I know my sister was sucking on my nipples. That's when I saw that the photographer was grabbing his dick through his pants as he took the pictures. Almost as soon as I noticed he said "okay, now it's time to suck my dick".
I was ready to walk out of the place but after seeing both his and my sister's reactions I got confused. My sister admitted to me that in exchange for the photos she offered to suck his dick with me. Maybe it was because I felt guilty for wasting his time, or like I was screwing over my sister with our careers (btw, not a model today) but I agreed to it.
Now I was on my knees next to my twin sister taking turns sucking his cock. The whole time he groaned and took photos while giving us direction. He made us lick his balls, deep throat and finally kiss while he jerked off onto our faces. After he finished he took more pictures of us while we waited to wash his cum off of our faces.
Surprisingly he actually gave us the photos, but as I mentioned earlier they didn't help at all become models. A few years later the scene was completely dead and we all had phones that could take the same quality of photos we gave him a blowjob for. We're both married now and I still haven't told my husband about this, it's just to humiliating.