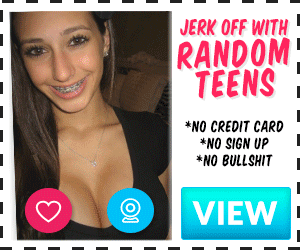 So this story happened a couple of summers ago, I was lookinh for jobs to apply on the summer to gain a couple bucks, since I'm at college I applied to fields of my career, I managed to get in some sort of "internship" inside this company, we were like 20 people and they explained us that we would be explained how the manufacturing process works and at the end of the week we would have an examen and the top 4 would get a job for the summer, the majority of the applicants were males and there was only one girl applying too, but she wasn't exactly good looking, so I got tons of attention from every male, this was pretty common on my life so I didn't felt pretty uncomfortable, the second day arrived and in the break for lunch the manager that was giving us the "tour" started chatting with me and told me that I was very brave for a applying to here and alld that sort of bs, and at the end he told me that If I sticked at the end if the day he would give me special advices and tips for the examen, at this age I was still pretty inocent, don't take me wrong, I was already starting my slutty journey, but It never crossed my mind what this was all really about.
The end of the day arrives and I walk with him, we walk by some furnaces and he explains me how they work and shit, then we go to his office cause the had some "blueprints" as I sat down I got told that he could help me if I helped him stress out, at this moment I realized everything that was going on, so I either walked away and basically deny any possibility of getting a job, or I just get a job right there in the spot, he was sitting on his chair desk and I was across the desk on the other chair, I stood up and walked to where he was I was pretty nervous but I managed to unzip his pants and get his dick out, the dude was not exactly good looking, but he wasn't awfull either so the bj that started like a nearly awful thing coverted inyo a really hot blowjob, I was a slut giving some guy head to get a job that wasn't even worth the hussle, I was a slut, he took of my shirt and bra, and started rubbing my boobs, he finished quickly, I swallowed a big chunk of load, but ended up choaking a bit at the end, told me I was amazing and that I would be of great value to the company, I blew him once again a couple of tdays later at the parking lot, and at the final day he took me to his office once again, but this time I git stripped down by him and told to bend over his desk, he put some rubber on, fucked me nicely for some minutes, and at the end, pulled it out, took the condom off and gave me a facial, that was a pretty hot moment, ngl, I got the job at the ended bit I never saw him again.
Thinking of that day makes me feel like a real slut and I love it.