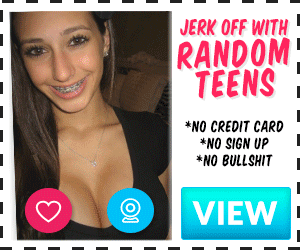 So me and the hubby were at a Halloween Party Saturday night. I was dressed as a slutty vampire. My hubby wanted me to NOT wear panties with my black loosely fitting short skirt. I told him, people may see things when I sit down. Also, it was at someone's house and if I sit on their couch, my bare ass would be on their couch. After some convincing, I agreed. He wanted to feel me up through the night and to keep me turned on.
Drinks were flowing and so were my juices. Just walking around I was feeling squishy. My pussy was freshly waxed and he loved to just rub it when he got the chance. I was getting hotter as the night went on and the more I drank. I have almost no inhibitions when I'm drunk. Always been this way. My hubby and friends know this about me.
A few hours had passed and I was really drunk now. I ventured off by myself to the back living room to take a little break from the crowd. I went to sit down and slipped a little as I did. I had to spread my legs out to catch myself and I as slipped back onto the couch, my legs were spread somewhat. My skirt had rode up my thighs and now my bald pussy was on display. Two guys sitting across from me got a good view and smiled at me. Me being the drunk uninhibited slut I am, didn't care. Nobody else was around but these two guys. I didn't know them but loved knowing they just saw me.
They tried to make smalltalk and asked me about my costume. As I was talking, I crossed my legs and leaned towards one side. My skirt riding up and showing my pussy from under my skirt. I just stayed in this position while I talked to them, knowing my pussy was full on peeking out under my crossed legs. We talked while I acted like it didn't know. They kept staring right at it the entire time. At one point I uncrossed my legs and spread them again to give them a full view of my spread lips. Then I recrossed to the other side. My hubby came back and found me. He saw the two guys staring and he could immediately see what they were staring at. He took me to one of the bedrooms and pulled his cock out and fucked me. Asking me if showing those guys my pussy made it wet. He fucked me real hard and quick and came inside me. We rejoined the party and I could feel him leaking out as I walked around. Being careful not to sit down on any couches.