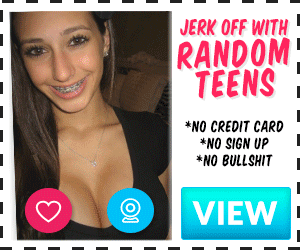 I had sex with my husband tonight. It felt good, but I wasn't in the mood since we already had sex the night before, where we both climaxed. It was his birthday. He finished, I faked it, and called it a night.
After he fell asleep, I started to slowly become increasingly aroused while his creamy cum was slowly dribbling out of me. I have a cream pie kink.
As I'm lying in bed next to him, listening to him softly snore, I try to suppress this intensifying sexual feeling. I tell myself I need to sleep since I have work tomorrow. But my clit is pulsing, getting excited about the idea of pleasuring myself, which I haven't done in months. I'm already aroused and dripping wet. It begins to throb a little more as I fantasize using his cum to gently massage and stroke my clit and wet lips.
I slowly and quietly begin grabbing my breasts and gently stroke my nipples to a peak. I slide one hand down my body, gently caressing my soft silky skin. I move my hand further south to my warm, wet lips. Mmm it's so fucking wet. My body mixed with his cum for a delicious combination. I slide and spread the wetness up and down my slit. I slowly rub my clit in a gentle circular rhythm. Mmm this feels so fucking amazing. I want to moan loudly but remember I have to be super quiet to not stir my husband.
I spread my legs a little farther. I continue to squeeze my breasts and nipples with one hand, while touching myself a little faster. If you listen hard enough, you can hear the delicious wet strokes as I slide up and down my slit, now at a faster pace.
I can easily cum now, but I'm not ready yet. I can feel my heart race faster on the edge of an orgasm so I try to slow down my pace. I gently slide two fingers deep in me, while my other hands continues to rub my clit. I can start smelling the warm delicious sex in the air, which turns me on even more.
I try to stroke faster while my husband is deep asleep next to me. I can feel his cum dripping down my ass. It feels so thick and creamy.
I gently slide my fingers out and start rubbing my clit faster. My other hand attends to my breasts yearning to be grabbed hard. I begin stroking faster until finally, my body starts to get tense and I climax. I feel my lower muscles clench around my fingers. My legs are stiff and toes begins to curl. I grab my breasts even harder. I bite my lower lips to stifle my moans.
My solo sessions are always so much more intense than regular sex with my husband. I try to stay as quiet as possible but damn, it feels so fucking good. I ended up falling asleep with a naughty smirk on my face with my hands tucked between my legs. Mission accomplished