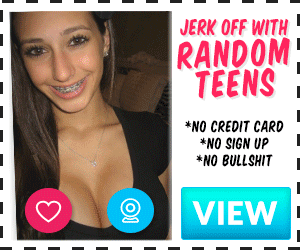 Before we get into the action, a little bit of context for why this is such a big deal for me…
Back in 2014 I (20) was working a sidejob at a local theatre, were many pretty girls were working as well, but there was this one girl that would always captivate my attention. She was 25y.o back then, so 5 years oder than me (which was kind of gap at that age, at least for me), slightly below 170cm tall, slim, but with relatively big boobs in comparison, pale skin and had long blonde hair (I usually am a sucker for dark hair, but she was the exception). Also there was something mysterious about her … she didn't speak much and she seemed shy, but looking in her dark brown eyes I had the impression she wasn't shy at all and that this exactly how she wanted to be.
However, one night we all were at a coworkers birthday party and that evening was the first time I actually had a longer conversation with her. She was a little tipsy and she looked absolutely gorgeous and the more we spoke, the more flirty it got (to my surprise, I didn't expect to had a chance with her) and I was getting hornier and hornier, but for a really stupid reason I had to leave the conversation and well, ultimately the moment was gone and the chance never came back…
…until this week!
And I'm not shitting you, I had dreams and fantasies about sleeping with her regularly over the past years.
However, on Monday I had to go on a business trip to the city where she (let's call her Lena) currently lives in. I knew this since we still follow each other on IG and without actually expecting her to react to it, I shared in my IG story that was going to visit her city.
And then she did exactly that, she texted me asking for how long I was going to stay and that we should meet up if there was a chance.
Yeah, you bet your ass there was a chance, and if I would have to kill for it lol.
So we agreed to meet on tuesday evening at a bar she recommended.
My god! Lena looked absolutely stunning, she barely changed over the years, except for a new nose piercing and her hair was a little shorter now.
She embraced me as the initial hello and after a little chitchat we entered the bar, I helped her out of her coat, underneath which she wore a tight purple dress, pantyhoses and heels.
Lena went through the evening drinking white wine, I switched between beer and the occasional whiskey, we had a great conversation about what happened in the past years, which after a couple hours got more intimate. She told me that she has been single for a while now due to working a lot and then confessed to me, that she thought I was very cute back then, to which I responded that I always found her attractive and so on…
Then, at about 11PM we decided to pay our bills (I invited her) and left the bar. Lena asked me where I was staying the night, I told her the hotel (it was a little further away) and she told me that she lived right across the street and if I would like to see her place.
Me, already knowing where this was going and still in disbelief that this was actually happening accepted and we went straight to her apartment.
And at this point, it really didn't take long for things to escalate and I'm proud to say, that I took the initiative right away this time. Right after she gave me a tour through her place, I took her by the hips, pulled her gently towards me, looked into her eyes (she smiled) and kissed her. This went on for a couple of minutes until I unzipped her dress on the back and helped her out of it. She took her pantyhose off as well while I went topless.
Lena wore an all black set of bra and panties, unravelling her fantastic body and she seemed quite impressed with mine, too, as she started stroking my chest and opened my pants with the other hand. I got rid of those, too, grabbed her ass, lifted her up to me and sat her down on the table next to us while wrestling with our tongues. Then I smoothly opened her bra and got to see one of the most glorious pair of tits I've ever seen in my life!
They were more than a handful, naturally hanging and with her left nipple pierced.
If my cock wasn't rock hard already, it definitely was then and I started caressing her tits with my mouth and one hand, while stroking her thighs with the other one.
Shortly after Lena pushed me away, hopped off the table and went straight for my slip, pulled it down, got on her knees and started playing with my dick and balls. Now, I wouldn't claim to have a huge cock, but I have been working with a vacuum pump for a good year now and I honestly think it got bigger, Lena definitely seemed impressed while sucking it.
And she did a fantastic job at it, I was struggling not to cum to quickly, her eyes were smiling while she was sucking my cock.
Of course I failed trying to hold my cum back.
At this point it is worth mentioning that I am hyperspermic, therefore I asked her to lean back and shot a massive load over her chest and tits. At first she seemed a little confused why I wouldn't want to cum in her mouth, but then she realised … it was a lot.
After I helped cleaning her up, I pulled her panties down, made her turn around and lean towards the shell and started eating her wet pussy out. She started moaning and spreading her legs more and more.
I then switched from pussy to asshole for a good amount of time, her legs got more and more shaky and her moaning got louder, which made my cock so hard again, that I stood up, grabbed her hips with one hand, her hair with the other, inserted my cock slowly into her erect pussy and started fucking her from behind.
Her moaning got louder and steady.
"Faster baby, I like it hard", she whispered.
I accepted, pulled her hair more and starting ramming her like a man possessed for a good amount of time, until she screamed and climaxed, clinging onto that shell.
After she calmed down, I lifted her up again and carried her to the bed, while she kissed me.
Her eyeliner was messy and she teared up a little, but she ensured me that everything was perfect.
We were kissing for another 20 minutes while playing with each other. Lena then proposed to me that she would like to ride me until I cum, which she then did for about 5 minutes, switching from slowly grinding over my dick to riding me like she was aiming for the olympics, until I came very hard inside of her tight pussy.
We are going to meet again on Saturday, before I have to go home on Sunday again and writing this already has me excited to see her again!