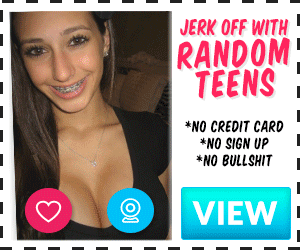 Thanks for the love everyone!
Ok, so to continue on.
Jess and I are walking back to the car from the beach, she's swaying her hips, spinning around and laughing and I could just see she was excited. We lead up to the car and she turns around and continues to kiss me, this time there are more people around but she doesn't care. We hop into the car and continue on.. it's really starting to get hot. Jess can't take her hands off my cock but I pull back, there's too many people walking around and they can see straight in! But she laughs and continues to do her thing. After a while and the excessive people keep walking past the car, we both decide to head home. Now just to paint a picture Jess knows my dad and we want to keep this a secret and because I live with my dad and it's late… he might see her out the window (he wasn't home when she picked me up).
I mention to Jess that there is a carpark not 50m from my house as I live on a dead end street that backs onto a park so staying hidden is easy. She agrees to drop me off there.
As we're driving she's rubbing my thigh and I'm rubbing hers, we kiss at every red light and there were a lot of traffic lights on the way home.
We begin to pull up to my street and I direct her to the carpark. As we rock up, we notice… all the lights are out and we didn't see a soul coming in.. So she pulls up and almost as if she has seconds to live… she's got my cock in her hand and we're kissing. But this time.. no excuses.
It gets hot and heavy real quick and she's undoing my pants. As she pulls them down my cock springs out and I don't know what it was about that but it made her real excited. She began sucking my cock vigorously but man did she know what she was doing. My cock becomes pulsating in her mouth as she takes it all in. Now I don't know about you, but I know I haven't got long because she's GOOOOOD… So I reach over and undo her jeans but they're soo tight. I manage to JUST get them past her ass. I reach around and there it is.. Her pussy was soo tight and wet.. I couldn't believe how good she feels. I wanted to do more but she almost won't allow it, so I reach over and start playing with her pussy and clit and she begins to moan. I slide a couple of fingers in and start work on her, she's moaning so loud but my cock is still in her mouth and she wont stop so I start going faster and faster.
I know she's about to orgasm so I stick it out and focus on her, I can't let her win XD.
In a photo finish she starts to orgasm, quivering over my cock but she's still sucking… It was too late, my full load was in her mouth……
Jess didn't seem to mind as she swallowed my load and giggled But to top it all off, after all that… she began to hug me. No words, no sexual tension, just pure embrace. At the time I didn't know what to think of it but as I've gotten older and the more I think about it.. To me now it was almost like a thank you.. Jess began to say
"I haven't had a night like this since I was 18"
"Well I'm glad I got to experience it with you. I had a lot of fun", I replied with a big smile on my face.
She laughed, "Ok stud, I'm going to head home, I'll see you Wednesday".
I hop out of her car and start to head home. I see her drive away and I'm thinking "noooo, come back". She had me on the leash and didn't even know it.
I get back to my room and a few hours have passed and my phone dings… It's Jess..
"soo, when are we doing that again?"….
The post I (M20) slept with work receptionist (F38) right after her divorce – Pt. 2 appeared first on Hot Indian Sex Stories | Hindi Sex Stories.