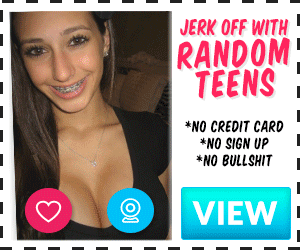 My wife and I have a great relationship and the sexual aspect is also great. We are very open and I've shared her with many guys. Most times it is just a mfm threesome where I enjoy watching her with the other guy and then have sex with her after. She has also shared stories of her past with me which drive me wild. For context she looks like a taller and bit thicker Skin Diamond.
Last night we were laying in bed and neither one of us could sleep. I cuddle with my wife a bit rubbing her back as she began reaching behind her ass to start rubbing me. As things progresses I started to get on top of her but then she asked if we could just masterbate together. I kind of laughed but decided to go with it.
So we are lying next to each other me jerking off and her using her Hitachi vibrator. My wife loves watching me jerk off and I enjoy giving her a show. I really enjoy when she talks dirty to me but she does breath play while masterbating so I usually have to wait until she finishes.
I had been reading recently about couples asking each other about their fantasies so I decided to give that a shot. I asked her but she didn't have much to say unfortunately which again I think was because she prefers to hold her breath while masterbating. She then asked me mine and after giving her a few I said I'd really like to see her with a bunch of guys like in the porno scenes we watch. She asked, "Like a gangbang?" I told her yes, I'd love to watch a group of guys run a train on her.
Now when we masterbate together my wife sometimes gives herself and her clit a break and will turn her vibrator off and on. If we are watching porn she will turn it on when what we are watching turns her on. As soon as I said I'd love to watch guys run a train on her she turned it back on. I asked if it was turning her on to hear me talking about this fantasy and she said yes.
I then kept jerking so she could watch but leaned over to massage her breasts with my other hand. I then started telling her how I would love for a group of guys with huge cocks to take turns with her. Each taking a turn getting on top of her, fucking her hard and then getting off for another guy to have her. I said it would be so sexy to just watch them all fuck her. As I was telling her this fantasy I asked if she liked it and she always said "uh-huh" while holding her breath. Then I said I'd love for them all to cum in her before I climbed on her and fucked he pussy full of cum. I normally do this after the other guy in our threesomes cums in her but would love to feel her multiple loads. It wasn't long after that she reached out to grab my dick while she came really hard.
After she asked me to get on top of her. I went to get some lube but she told me she didn't need it. This was usual because she is not usually that aroused from masterbating but obviously was from this fantasy. I slide into her and noticed she was much wetter than normal and slid in with ease. Normally she has to adjusts to my size a bit but it wasn't a problem this time. As I started fucking her I asked if she enjoyed hearing about my fantasy and she answered every question with a yes. As I was talking and imagine a group of guys having their way with her I felt my orgasm build in my balls before I exploded in her. I collapsed on top of her as she rubbed my back.
As I started to slide out she asked if I wanted to feel and pulled my hand to her pussy so I could feel how much of a sopping mess she was. This started to arouse me again and despite just orgasming. I slide back in her to feel again her messy pussy before finally slipping out.
She showered after and then got back into bed. She then blew my mind by saying during our next trip to Las Vegas she wants to give me a hall pass to be with another woman. I kind of laughed and asked why and she said it was because I have always let her live out her fantasies. Besides she said she is not thay good at blowjobs and wants me to be able to enjoy a professional. Hope to have another fun story from that trip when we go!