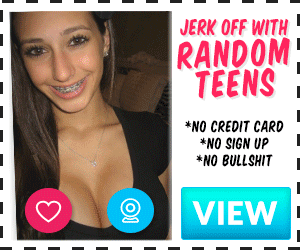 There's a lot of build so, so feel free to skip to the ** if you want to go straight to the spicy stuff.
I was visiting home for the holidays and decided to go on Tinder. I end up matching with a very attractive woman in her late 20s but first wasn't sure if the account was real. We end up chatting and texting shortly after. We end up exchanging a few wholesome photos and turns out, she was very real.
She soon tells me she's looking for fun but… she has a husband and two kids. She explains that they got married very young because they had a child, but realized they weren't a fit for each other. They were now exploring an open relationship and she was very keen having her first new sexual experience in a long time.
We end up sexting throughout the night, sending pictures and videos playing with ourselves. The sexual tension keeps going the day after and both want to fuck each other asap. But there was a problem. We couldn't go to her place because her family husband and kids were there, and we couldn't go to my place since I was staying with my parents. We decide we'll figure it out tomorrow but will first meet at Starbucks.
The next day comes and I arrive to the Starbucks first a little after noon. I relax on a couch for a few minutes and soon enough, she starts walking through the entrance. She's a 5'7, slim brunette. Let's call her Mary, I'm stunned because she looks even better in person.
I stand up and we hug each other. We chat and have great chemistry, looking at the other person's eyes while smiling. I compliment on how good she looks and she does the same to me, as we start sitting a little closer to one another. The tension only increases, and I bring up our sexting conversation, asking if she still wanted me to taste her. Immediately after, we go to her car and we start making out.
We realize we need a place asap, so we try to find a hotel near by. Unfortunately they were too far or way too expensive to book at the moment. I suggest we go to one of the smaller cinemas and Mary instantly agrees.
**
I start driving us there and she starts rubbing my shorts until I get hard. Immediately after, she zips down my shorts and pulls away my underpants. Fortunately, the roads are pretty clear and she starts stroking my hard cock. I start breathing deeply, and she puts my right hand right underneath her panties. She pulls down her shorts and panties. I start fingering her while I drive and have her jerking me off. We finally get to the cinema parking lot and start making out ferociously.
The area is still a bit too public so we decide to go into the cinema
I quickly get us tickets to random movie, and we sit all the way back in the cinema which has seats as couches, fitting up to two people. Good news, it seems like we're the only ones here – for now. We first sit next to each other and then start kissing, putting our hands in the other person's pants. She whispers into my ear "I want to suck your cock" and then goes onto her knees on the floor, sucking my dick. Her mouth feels so good and after a while I tell her, "my turn to taste you"
Since we know someone might still come to the theater still, we go on to the floor (the seats in front covered us and the floor wasn't too dirty okay). I pull down her pants (both our pants were not completely off) and pulls up her shirt, revealing her soft breasts. I lick her nipples and start moving down towards her clit, already drenched in her grool. I twirl my tongue all around the top of her clit, then my tongue swing left and right to the middle of clit.
"You taste good" I tell her. I keep eating her out while she puts her hands over her mouth, trying to hide her moans.
"Fuck me now" she says.
"yes baby" I reply.
I take out a condom and put it over my throbbing cock. As she lays on the floor, smile and glaring into my eyes, I slowly insert my dick into her wet pussy. Her expression immediately changes as she moans in pleasure. I thrust back and forth into her, sucking her nipples while she slides her hands under my shirt, scratching my back. Her nails dig even deeper as I start to fuck her harder.
"Fuck me from behind" Mary whispers.
She goes on all fours and I start fucking her roughly from behind. Mary doesn't even bother hiding her moans and my cock slides in and out easily because of how wet she is. We soon notice someone walking up into the cinema and we immediately stop, rushing to our seats. But it's too late, they saw us and I immediately worried.
Turns out, it wasn't an employee but just a regular dude. He sees us, laughs and gives us a thumbs up, then proceeds to sit all the way in the front to not disturb. We laugh and sigh in relief. We go back to fucking doggy style and I start pulling her hair, but Mary can't contain her moans. We realize we might be a bit too loud and definitely don't want to get into trouble. so we decide to leave.
Eventually, we get back to my car. We're still very horny for each other and I start driving to find us a discreet place. We end up finding a quiet parking lot and get straight back to work. We slide into the backseat, and I eat Mary out right up until she's about to cum. With my finger inside, I feel her pussy start contracting and she lets out a huge moan, cumming for me. She smiles and says "your turn."
I take my pants off for her and let her do her magic. She strokes my cock as her mouth goes up and down.
"Fuck, I'm about to cum" I tell her
She starts stroking faster and my cock erupts. I feel my dick throb as cum goes into her mouth, slightly leaking out because of how big my load is. Mary doesn't care. She swallows everything and licks the rest of my thick cum.
I end up dropping her back off at the coffee shop. We kept texting but couldn't find another time since I had to leave home.
But yeah, fucking a MILF for the first time at a cinema was a great experience.
As you can tell, I do love sexting.