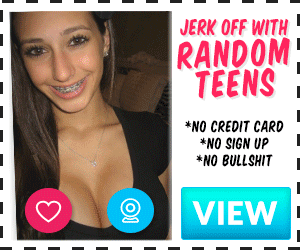 Years ago, when I (M) was 23, and a different person, I was obsessed with Ashley (F23). She STRONGLY resembled the girl washing the car from Cool Hand Luke, but was thinner and her boobs weren't as big but she had this amazing dark bronze tanned skin that looked even better in a bright bikini.
Ashley and I worked together in a call center and shared social circles. She was gorgeous but the first time I saw her show up in this white sun dress cemented her in my mind as a 'must conquer' even if it was someday.
She always had a boyfriend, but over the years we became friends, and she even roomed with some buddied of mine. I knew she friend-zoned me and though I didn't always answer her calls, I loved coming through for her when opportunity and life allowed. I was a pretty big simp – the image of her in that damn sun dress was the backdrop of my mind.
Ashley was turned on by men with status in the community. Business owners, hockey players, musicians, everyone had their turn. Overall she was a good side-piece but didn't offer much intellectually so guys would get bored. I had moved here from away and maintained a low-key status so I didn't meet her particular standards. I was always around to pick up the pieces when the latest guy would dump her.
In her latest endeavor, Ashley managed to lure James (M28) the lead singer of a local band away from his long term girlfriend. There was major fall-out in her friends circle, many of them turning their back on Ashley as they respected James' loyal GF. I tried my best to stay neutral and Ashley would often turn to me for attention and entertainment while James wasn't around.
One night, Ashley finally initiates the come-stay-over-and-cuddle routine. Some nights she would text me after James was over. I was aware of him, but he had no idea I was working the graveyard shift after he left. I wasn't a fan of "seconds" but I wanted to conquer her.
Everything finally culminated during one of those cuddle sessions. Ashley was shy and kept her top on, she had nice boobs but some guy made her self conscious about having slightly larger than average nipples. We spooned and she felt my hard cock press against her leg and leave a sticky drop of pre-cum against her tanned thigh. She rolled over and facedme, before lifting her leg over my hips and straddling my bare cock all while still under the covers. The only light was the slightly blue/grey light creeping in through the window of the approaching dawn.
After rubbing the tip of my cock against her even darker clit, she lowered her body and took my eager and throbbing member inside with ease. It was like coming in from the cold. After years of slow-playing; I was boldly going where many men had gone before, but I didn't care. She straddled me in just her skimpy t-shirt and I kept my hands on her smooth bronze hips and ass while admiring her features. After a few minutes she could see I was struggling not to cum and rolled off me. Frustration washed over me but I remained calm, "why?" I tried to reason. "You were gonna cum." She said. "I'm not on birth control and I'm trying to get James to get me pregnant." I lied there flustered inside but kept my frustration buried.
Dad hormones took over as I told her if she got pregnant I wouldn't come forward and she could say it was James' baby. I watched her stare at the ceiling while mulling over this sinister ploy. She smirked and climbed back on my cock with even more enthusiasm. Rocking and bucking and grinding but making sure to keep me as deep inside her as my cock could reach. It didn't take long before my body tensed and my heavy balls felt a welcome release as I began spurting the biggest, stickiest load of cum semen deep inside her warm pussy. She stayed atop of me while I began to go flaccid inside her. Our cum running out of her well-traveled slit and onto her bed sheets.
I treated her to a patio breakfast the next morning, both of us fairly silent, thinking about what had just transpired and if either of us would ever give our secret away. "Every dog has it's day" I said smiling behind my sunglasses.
Ashley became pregnant, and they moved away up North before getting married.