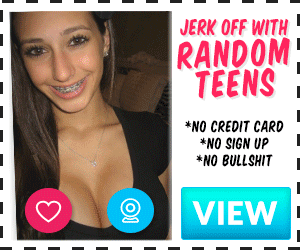 I haven't celebrated my birthday in years but since I thought I should do something special to mark my entering adulthood.
I invited some friends over and we all ended up getting super drunk.
I have a huge crush on one of my friends that I had invited and an even bigger crush on his older brother. His brother s 5 years older than me so before yesterday we couldn't do anything. I've tried to make a move on him several times but he always said that I was too young.
At around midnight my friend said he was ready to go home and called an Uber. I asked him if I could go back to his house with him and to my delight, he said yes. In my drunken state I had made up my mind that I was going to go to his house and fuck his older brother.
We get back to his house, and I kind of freeze up. I just sat on their living room couch and eventually fell asleep. When I woke up I had sobered up a little bit. After I woke, his older brother came downstairs. He told me happy birthday and we talked for awhile. He brought up how big of a crush I had on him and said that he always wished I was older.
We started kissing each other and it was everything I had always imagined. I guess the younger brother heard and came downstairs.
The older brother was being really aggressive and moving kind of fast but it was enjoyable. He started taking my dress off and touching my tits. I had never done absolutely anything with a guy before and I think he could tell.
He was touching all over me and eventually the younger brother started touching me too. The younger one was definitely more shy and gentle.
The older one took his dick out and told me to suck it. I didn't know what to do so I just put it in my mouth and he started pulling my hair and pushing my head down. Tears started coming out of my eyes.
When he decided he was finished fucking my face he put me in the couch and bent me over. He slammed in me so hard it hurt so freaking bad. I told him to wait but he just told me to shut the fuck up, which was scary but also made me want it more.
The younger brother came up to me and pulled my head up so I could suck his dick. I was getting overwhelmed and couldn't believe what was happening but they weren't slowing down.
They switched so the younger one was fucking me and I was sucking the older one. He made me keep him down my throat so I couldn't breathe.
They both came inside of my pussy even though I'm not on birth control. So I guess I have to go get plan b.
It was a painful experience but I fucking loved it. I think I had at least three orgasms and couldn't stop moaning. The older one was super dominant and it was so hot. I can't believe I waited this long to have sex.