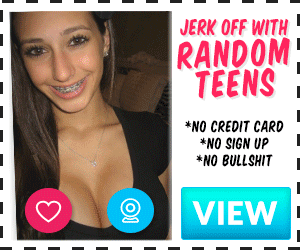 So this happened a few weeks back and there's really no-one else I can talk to about this, since my friends will think it's weird and my family would disown me lol, but I really need to get it off my chest because it's been replaying in my head non-stop. Since this is a real story it won't be as steamy or hot as the fantasy stories here (of which I'm a big fan btw), but it's by far the hottest thing I've ever personally experienced.
Let me preface this by saying I come from a culture where pre-marital romance – let alone sex – is forbidden and therefore I, like many dudes like me, am extremely horny all the time. I'm somewhat of a skinny dude, 5'11" and slightly muscular but you wouldn't assume I go to the gym (also I don't lol).
That being said, I'm 23, and my cousin Kajol (not her real name obv) is 5 years older than me and has been married for the past 3 years. She had moved to a neighboring country with her husband for work, and about a month back she had flown back here to visit family, and we told her she could stay with us.
Now Kajol is around 5'8", has a pretty face and is slightly on the thicc side, meaning she's got a nice hourglass figure with accentuated curves, most prominently her breasts and her ass. So naturally, I was attracted to her, though I never even thought of ever acting on it given that she was my cousin and it would be weird as hell. So she'd been staying with us for about a week now, and I'd had a great time hanging out with her. Her age is close enough to mine that we have several shared interests, and I'd be lying if I wasn't jerking off to the thought of her every other night or so. Well one evening, my parents were going over for a large sleepover at another relative's place. Kajol and I declined since it would mostly be relatives my parents age, and so we stayed back. I thought we could watch a horror movie together and order in, since she scares easy and I'm nothing if not like a malicious brother to her.
Since it was still relatively early in the evening, we decided to have a few drinks and just chill out before the movie, so we sat in the living room and cracked open a few beers. We were just shooting the shit and listening to music when the conversation turns serious and she tells me she she might be getting a divorce. This was also deeply looked down upon in our culture, so it's not a decision someone takes lightly. I asked her why and she said that her husband was always at work, and he wasn't there for her, emotionally or sexually. I stopped her at that last part and said something along the lines of "ew, I don't want to hear about that".
She said "please u/discreet_account_68, you're the only one I can talk to about this". So we did, I comforted her as she told me how she felt. She wasn't too heartbroken about the marriage, she just wanted out, she was only worried about how her family would react. I told her I would always be in her corner, and I meant it. I really did love her, even platonically. Eventually the song called 'The Way You Look Tonight' starts playing and she says "Oh this is my favorite song, let's dance" and takes my hand and pulls me up. Now I'm a pretty shy guy, my favorite move on the dance floor is playing dead, but I followed anyways. She was wearing this sleeveless top and those short jean shorts that look like they've been folded upwards. We're standing and she wraps her hands around my neck and we start dancing slowly. I put one hand on her waist and one beside it and she moves in closer, and we continue dancing. I'm feeling kind of weird because I thought these kinds of dances were only for couples, but I thought if this brought her comfort then why not. She kept alternating between resting the side of her face on my shoulder and being face to face with me, looking me right in my eyes. The song got over and she looked me in the eyes, her face not too far from mine and said "I really needed that". She then proceeded to give me a tight hug, and I hugged her back. I knew it was wrong, but with her arms wrapped around my neck, her breasts and the rest of her body pressed against mine, and my hands around her, I was starting to get really hard. I knew she was going to start feeling it against her, but with so little blood flowing to my brain at this point, I decided to say screw it. As she starts to pull away from the hug, I put one hand on her cheek, brushing away her hair with my fingers and pulling her closer with my other hand which was still around her waist.
I kissed her. I fucking kissed her and it felt great. Her lips were so soft, and she kissed me back! I moved my hand from her face to the back of her head, and my other down from her waist to her ass and began gently playing with it. Her soft lips were firmly pressed between mine, and before I knew it, she was exploring my mouth with her tongue. At this point, there was no holding back so I started kissing her passionately, my hands exploring her body while hers moved from my chest to face and back, our tongues locked in a beautiful dance. I move her towards the wall and as her hands go back around my neck, I move my hand down from her ass to her thigh, pulling it up towards my waist until she wraps it around me. I use my free hand to start fondling her beautifully large breasts through her top as I start kissing her neck. She starts letting out these moans with every kiss on her neck until I felt like I was gonna blow a load right there and then.
So I pull away and look right into her eyes; she meets my gaze and I know she wants this as much as I do. I take her hand and lead her into the bedroom. As we enter the room she pushes me onto the bed (like I said I'm a little skinny and I'm pretty sure I'm a little lighter than her) and takes off her clothes. I respond by hurriedly taking mine off too. Now we're both naked, and as I'm admiring her body, she gets on her knees and wraps my dick with her breasts and starts bouncing them up and down. I'd never gotten a tit job before and let me tell you, it was pure ecstasy. I was caressing her beautiful face as she continued bouncing her breasts up and down around my dick. Eventually it got too much and I was pretty sure I was going to bust, and I didn't want it to end so soon so I told her to stop. I pulled her up and we started kissing again, my dick pressed against her stomach. I laid her down on the bed and spread her legs apart and started to eat her out. I had never done this either, so I tried what I remembered reading online and started spelling out the alphabet with my tongue. It must've worked because she started moaning so loudly I was afraid the neighbors might hear us. Her legs closed in around my face, her soft thighs placed firmly against my cheeks, suffocating me. I started feeling up her thighs as I ate her out, her fingers running through my hair as she pushed my head deeper between her legs. She was wet at this point and I was ready to go back in. I got back up and kissed her again, the taste of her lips against mine was intoxicating. As our tongues met each other once again, I stuck my dick in as she let out a loud moan inside my mouth. She pulled away and said "Are you sure?". She was my older cousin. But she was so hot right now. "Are you?", I replied. She didn't respond with words, but decided to put her tongue back in my mouth. My dick was throbbing at this point, and I began thrusting. I started slow at first while we kissed, and I moved down and started sucking on her soft, bare breasts. I couldn't decide whether I wanted to kiss her or suck on her breasts more so I kept alternating. As I built up momentum thrusting, she wrapped her arms and legs around me and put her head to the side of mine. As she tightened her grip on me with her arms and legs I went deeper and started thrusting harder, and she let out these loud moans right next to my ear. I had never been so turned on in my life. We went on like this for like 10 more minutes, until she was yelling so loud I'm pretty sure she could be heard three countries away. I knew I was going to climax soon so I told her, and she yelled "pull out!". Luckily I managed to pull out just a few seconds before I came all over her stomach. We laid in bed and made out for a while, and then she went to take a shower. I fell asleep before she had gotten out, but I woke up the next morning to her cuddled up next to me, still naked.
We had sex a bunch of more times since then, and those are some good stories but I really wanted to get this one off my chest since it was so crazy, something I never would have imagined would happen, so thanks for reading and giving me an outlet for my thoughts.
Cheers.
The post I had sex with my hot curvy cousin appeared first on Hot Indian Sex Stories | Hindi Sex Stories.