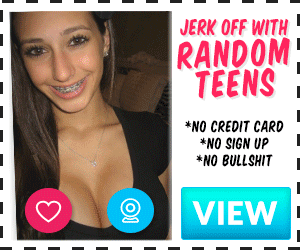 I did this past weekend on a girls trip to Miami.
With a friends celebrating two girls who had birthdays a day apart we are all single And got in touch with a promoter who had us send him a picture of our group and intern is able to get us free cabanas at pool parties as well as tables at the club.
On Saturday we got to the pool at about noon by 3 o'clock we were all pretty drunk and had joined cabanas with a group of guys on a bachelor party. Everyone starts getting pretty hands probably half of us had made out with one of the guys by this point and one thing leads to another and I end up going back to one of the guys hotels where we fuck around 5pm.
No big deal the sex pretty good and we are all down there to have fun. Anyways we had dinner reservations At 10 PM to shower and his hotel room get back into the Airbnb for all the girls were staying. We exchange some funny stories from the pool party and head out to dinner. After dinner we headed to another club where we got there a little after midnight. Of all the clubs to go to the Miami Road run into again but the same guy who I had just fucked that day.
To avoid making it awkward I figured I would walk over and at least say hey. As I'm approaching he sees me and said something to the guy he's standing with who I had not met at the pool earlier.
Once I'm standing with the two of them I'm about to introduce myself to the second guy when the first guy looks at his friend and says "You're just in luck mate this little slut will fuck your brains out! Won't you?"
I didn't know what to say I haven't even said hello yet so I just stood there like an idiot speechless. "She must be tired from earlier you can probably leave right now if you want and save some money on drinks he said to his friend" still while I'm standing right there.
The friend looks at me and goes "well I guess you're hot enough to give a blow job at the very least!" Like this was a totally normal conversation. They were both laughing and I still had not said anything.
Then his friend just looks at me and says well what do you say are you ready to do this? Believe it or not I was actually pretty embarrassed and really didn't know what else to say he was decent looking so I just said "let's go" and we left to get an Uber.
We did end up having a somewhat normal introduction in the Uber but as soon as we got into his hotel room he went back to essentially treating me like a prostitute. He made me suck his dick way more than we had sex and tried to cum in my mouth but I let him cum on my face instead.
I ended up just going back to Airbnb and telling my friends I got an upset stomach.