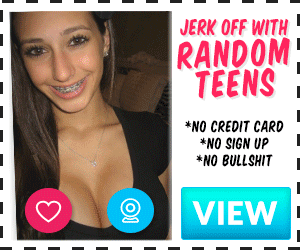 I am 29 F and he is 20 M. So this all started when my roommate with whom I was living with at the moment asked me for a blowjob as a joke but I was up for it and then liked it.
We were stuck in here during the quarantine and after a couple of days it started taking its toll on both of us. One day I saw that he was a bit stressed out and I asked him about it and he said it would have been great if someone gave him a blowjob right now. And he looked at me and asked if I would love to give him one. This sort of banter was normal between us but on that day even I was eager. I don't know why, but yeah, I was up for it.
Things got steamy in no time when I received his semi hard in my mouth and I felt it getting rock hard in my mouth. I did what I could and tried to make it fun like swirling my tongue around the cockhead, nibbling over it and also playing with and sucking his balls. Without any warning, he came. All in my mouth and I gulped it without any issue. I then went back to my room and we didn't talk about it for the entire day.
The next day, it was me who was eager and I asked him if he wanted a head. He said he too was keen but didn't know how to ask me and I ended up giving him another blowjob and swallowed his load. This thing stuck. We are still living together and I usually give him two blowjobs on a daily basis. One in the morning which is a norm and one usually in the evening or post dinner. Neither of us wants to take it to the next level that is any other sexual acts. I love blowing him and he loves receiving and we are pretty much content with it.
And only I suck him off, he doesn't do anything with me other than fingering me from time to time and to honest, I don't want him to do anything else to me. I just love pleasing him and the age gap is also turn on for me and also the facts that I am a mother and that he is a big hung guy while I am small busty petite so he is more like a dom to me despite being younger. And yes, I let him face fuck me or more like… he face fucks me and doesn't ask for permission.