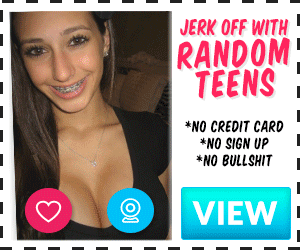 For some context: i was on a bit of sex break since my last encounter on Nye with multiple men. It got extremely rough and triggered me a little bit. So I was being a good little nun and staying away from dick.
Which was so FUCKING HARD. I was constantly horny, always edging myself and just literally staring at cock pics on here.
I finally got laid on 21th, my birthday. It was extremely hot. I asked two of my exes to call a few of their friends and i ended up celebrating my birthday with 6 men.
But i was still so horny the next few days. On the coming weekend i met my therapist and being the absolute idiot i was i wore a skirt and a really low cut top. My boobs are decently big so the girls were on full display. I could sense that he was constantly trying to avoid looking into them.
Now he knows everything about my life. The shit that i do and the stuff that I've been through. This time i was telling him about my b'day and how i felt quite good after that. Even though it was really fucking rough and no safe words were used.
He was constantly fidgeting and i don't know what came over me i had that familiar feeling of a wave of tingles washing over my body and felt myself get progressively. So uncharacteristically of our sessions i started going into detail. And drawing comparisons between my birthday and new year gangbangs. There was a table between us so he couldn't see below my waist so i started touching myself as i talked. And sure enough i could make out he was also constantly trying to adjust his dick. I knew that was my chance. For like a second i deliberated whether this was the right thing to do, but then I've never been too smart with these decisions anyway.
I decided to go for it and pulled one of my staps of my top down. One tit on full reveal and obviously he was just shocked but didn't say anything. I kept on talking and telling him how i was being airtight fucked. Only difference was he kept his notes aside and was openly touching himself and so was i. As i was talking he called his secretary and asked her to cancell his next appointment, got up, came to me and pulled his dick out in front of my face.
I spent the next hour deep throating him, getting railed on his desk, riding him on the couch on the side, and finally let him cum on my face. I didn't wash it off as i left his office.
Throughout the time he was fucking he kept on telling me how he wanted to dick me down ever since i started seeing him. Especially when he found out what a sex addict i really was. He would undress me in his mind every time we talked. This time as i had left little to his imagination, he finally couldn't control it and said fuck it to his professional ethics.
He said he still wants to see me regularly though. But I'm willing to bet the nature of our sessions will be very different. Still conflicted if i should continue or not XD
Definitely need to find a new therapist now. I'd been seeing him for years and years. Urgh. I'm fucking stupid.