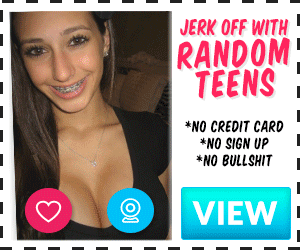 I moved back in with my dad after graduating high school. My relationship with my step brother is kinda complicated because we met once before before our parents got together. We made out at a house party but then he ditched me when he found out I lied about my age. Idk if he remembers this but we've never discussed it, we don't really talk at all.
I used to be pretty wild when I was younger but after I overdosed, I found God and learned to conduct myself like a propper young lady.
I wanted to get to know my new step brother better but I'm really shy so I went in his room when no one was home. I got on his computer and found his videos he made and edited for this feminist porn s!te
I had been sheltered since my overdose so I've never had a boyfriend, no sexual experience.
I touched myself for the first time while watching his video. I did what felt right and brought myself to orgasm fairly quickly.
Now I have a crush on my step brother. Honestly, I'm kinda obsessed with him and addicted to his videos. I watch them in his room any chance I get. It turns me on to masturbate in his bed and he has no idea.
I told my friend everything and she encouraged me to tell him. I'm way too shy. I don't talk to him at all but then she had another idea. She said I should make a fake email address and send fan mail on his "work" account. I do like the idea of sending him pictures of my body to see if he likes it without knowing it's me.
Also to confess my all consuming infatuation. But I'm scared that he'd somehow be able to find out that it's me. What do you think I should do?