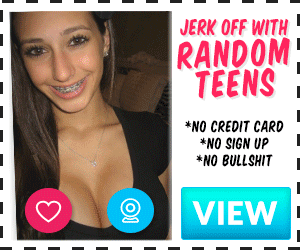 If you haven't read part 1 click on my profile and check it out.
Fast forward another 10 years. We've been around each other over the past decade for sure, but nothing ever happened like before. Until the other night that is.
There was a family function that once again brought us together. I was drinking a beer with my relatives when I saw her walk in across the room. She looked incredible. Her blonde hair was draped over her shoulders and strapless blue summer dress. She had white sandals on exposing her French tip painted toes. She must have noticed me staring at her as she smiled and combed her hair back behind her ear with her hand.
I walked over to say hello and she gave me a kiss on the cheek and a long hug. I got her some wine and we walked off to have a conversation by ourselves. We have a large family and with everyone drinking they never even noticed we weren't there anymore.
It didn't take long for me to ask her if she ever thought about that night all those years ago. It was a question that had been burning in me for a long time. She blushed and said of course she did. I asked if she ever regretted it. She took my hand and pulled me in closer while whispering "never".
We had gone into a separate room away from everyone so we wouldn't be bothered. I ran my hands through her hair and told her I loved her and have wanted to be with her ever since I could remember. I leaned in for a kiss and she met my lips without hesitation.
We started making out and running our hands all over each other's bodies. My cock was pressed tight against my slacks and she seemed to enjoy teasing me by barely touching it. I told her I had a motel room a few miles away and asked her if she wanted to get out of there. She put my hand between her legs and I felt how wet she was. "Does that answer your question?" she asked.
We snuck out and jumped in my truck. I couldn't drive fast enough without seeming desperate. As soon as we entered the hotel room our clothes started to come off. I unhooked her dress and watched it fall to the floor exposing her skimpy lingerie. She ripped my shirt and belt off and pulled my pants down. We kicked our shoes off and I laid her down on the bed.
I kissed her neck and worked my way down to her breast. I took her bra off and revealed her amazing breast. Immediately I began licking and kissing her nipples causing her to moan. I ran one hand through her hair and placed the other on her soaked panties. She moaned louder as I moved them aside to slide a finger in. I worked my way down her sexy stomach and found myself between her legs at long last. Pulling down her panties revealed her sweet pink pussy. I took my time licking her lips and flicking my tongue on her clitoris making her cry out and her back arch. She couldn't take it any longer and grabbed the back of my head shoving my tongue deep inside. I caressed her breast and she ran her feet up and down my back as I pleasured her. She tasted so good. When she came I lapped up every drop I could.
She laid there breathing heavily while I crawled up beside her, my rock hard cock pressed hard against her leg. She put her hand on my chest and rolled me onto my back and kissed me passionately. She worked her way down my chest and said, "That was wonderful. Let me show you my appreciation." She then kissed the tip of my fully erect eight inch cock and tasted some pre-cum. She licked it clean before working her way down the shaft. It was obvious she knew what she was doing. When she placed the head in her mouth I moaned and thrust my hips slightly toward her face. She started bobbing her head up and down using both hands to stroke my cock. Slowly at first before gradually increasing her speed. I couldn't believe this was finally happening. I'd waited 20+ years for this moment. She moved her face down and licked my balls while continuing to work the shaft with her hands. I told her I was about to cum and she trust my cock back into her mouth deep down her throat. I exploded inside her mouth as she gagged. She swallowed most of it but some dripped down my cock.
I breathed heavily as she laid her head on my leg. I stroked her hair and thanked her. She said she'd been wanting to do that for years. I stood up to get us some water and she giggled because I was still fully erect. She asked if I'd be willing to go another round and take this a step further. I smiled and said of course. She got down on her knees and told me to grab my phone. She wanted a picture of her cleaning the rest of my cum off my still throbbing cock.
I was ready to break that bed with her.
Check out my profile for the picture and stay tuned for part 3.