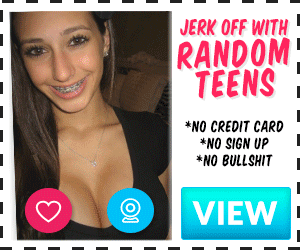 Work events with drinks have always been particularly precarious for me as I generally have no filter in my daily life but after a few beers and maybe an aperol spritz or two I'm truly on a roll.
It was a fairly standard dinner, good food, alcohol, and small talk with colleagues that are generally too guarded in their conversations for my taste. Towards the end of the night however, people began to loosen up and the night became a bit chaotic. Given that it was a weekday, everyone headed home quite early.
One guy I had only chatted to once or twice was going in my direction so I hopped into his Uber as well. We talked a bit about sex, unsure how that conversation started, but I admitted to him that at the last work event I ended up blowing a different colleague on the train. "That's my girl" he said and dapped me up. We talked about our body count and he showed me his list of women on his phone.
Once out of his car I had to pee and knew I wouldn't make it home so I asked if I could use his bathroom. He said sure. I used the bathroom and we chatted a bit while smoking some weed. Honestly the conversation in the car had kind of turned me on and I asked if he wanted to see some of my photos I sent the other colleague and he said yes. I showed him the photos, as well as my Reddit account, and glanced towards his pants to see if anything was growing. It was. "What are you doing working for this company? You need to quit and start on that onlyfans, that's what you were made for." I wholeheartedly agreed.
"Do you want to blow me?" He asked, still scrolling. "Yes please" I responded, and we quickly got to work on taking his pants off. His cock was perfect, slightly larger than average, very stiff, beautiful shape, and uncut.
I blew him with the same technique I usually start off with. Licking up and down the shaft, one hand on the base, and kissing the head a bit before taking him into my mouth. Then noise men make when I finally do turns me on immensely. Once his cock is in my mouth I keep the one hand at the base with a slight twisting motion, my mouth on the middle of the cock, and my tongue above it so as to not ignore the head. I for the most part go up and down in unison, with increasing pressure as time progresses. This generally pleases most men, and they don't typically last very long at all unless I intentionally edge him. He soon came in my mouth.
"We have to do this in the office" he said. While he used the bathroom I contemplated the different floors and rooms in the office which might be well suited for that. The weed was hitting pretty hard (I don't really do weed ever) and I was beginning to feel the spins but was determined to keep it together.
We talked more about sex and he showed me his collection of womens underwear from past encounters. He said he had to hide it because his girlfriend had found it and became mad. I asked if he had a girlfriend and he skirted the issue with vague answers so the answer is likely yes.
After sexual encounters I always ask for honest feedback because I like to better myself generally but also for the tastes of the other person. He asked for a more toothy blowjob and more inconsistency, which I found interesting because men typically ask for the opposite.
I gave him a second, third, fourth, and fifth blowjob. I used more teeth and added more inconsistency. I chugged water to make it as sloppy as possible and let him decimate the back of my throat. I licked his ass and sucked his balls while he jacked off to my pictures. I gave him a tit job. His ability to keep going more and more rounds was admirable.
He came in my mouth a total 5 times over the course of two hours, which was definitely a record for the amount of time we had. Because of my spins I felt weird going home and asked if I could spend the night. He said no, so as to not impose I quickly got my stuff together and headed out to catch the next tram. On my way out I think he felt bad for rejecting my request and began to explain himself and offered to order me a car but I insisted it wasn't a problem (and it really isn't, because I've been in his place plenty of times before).
I woke up the next morning with a feeling as if someone had punched my throat repeatedly. I look in the mirror and see the bj had bruised the back of my throat and bursted some of the capillaries¿ in the back. No regrets. We have not messaged since that encounter, but I really want to ask him to write me a bj review.