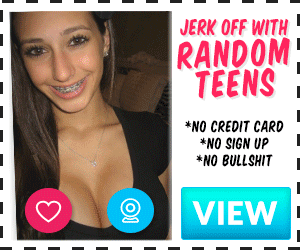 Thank you so much for the positive feedback on my last story. Without further ado, part 2! Hope you enjoy it.
After he released his entire load on me, we then just laid next to each other catching our breaths. I was a bit surprised at how much cum it had been. We talked and joked after, even fooled around a bit.
I complimented him about his technique, and about his dick. He said that my hips where just something else to bang. As we talked he ran his finger over my body, avoiding the cum covered areas. However at certain point he eventually ran a single finger over it, and then rubbed it all over my lips, I sucked his finger in reply.
This led to a second round. He quickly ordered me to get on top of him. Asked if I was okay taking it raw, I said I wasn't. He insisted that his pull out skills where great, I joked back that I wasn't planning on marrying. He said "Touché"
He handed me another condom and before placing it inside once more I jerked it a bit, surprisingly it took not much for it to be fully hard again, he fingered my pussy to get me wet again, and once we where ready. I allowed myself to completely fall, allowing his full member inside of me.
I could feel it pressing against my back, it was so deep that in certain movements I would feel my back spasm. As I rode him faster and faster under his request in form of spanking and him rocking my hips as rode him. He would call me his little young slut. I laid my hands on the wall as I used it to push myself back and forth. He would occasionally kiss my chest, kissing and sucking my perky tits.
As I was starting to feel that my second orgasm was starting tu build up, he warned that he was about to cum. I asked him to wait a bit more but he couldn't. He pushed me off him, he quickly removed the condom and ordered me to finish him. I was a bit bummed out, but I still did it. As I jerked him he came on my hand and on himself.
I could tell he was out of energy now. I laid in top of him, having what was left of his cum on me stick on his chest, but also having the one on his, stick on me. I admit it seemed a bit better idea on my head, but felt a bit disgusting. He found it hot.
At this point we were both sweating. My front torso was practically covered in cum while by back was covered in sweat. His hairy chest was a mix of both. He asked if I wanted to shower. I said it would be nice.
As we first each washed, he eventually began to fully explored my body as he cleaned me. His hands ran through every part of me. And we resumed our aggressive wet kiss. I teased him that I didn't come while riding him, and that I needed something in return. He joke blamed my hips and pussy for it. Saying that I was way to good to hold back.
He then pushed me against the wall, told me to pop out my ass, and that he was gonna satisfy me. He slid two fingers and began to finger my pussy wildly. He he spanked my ass a couple of times too, and then asked if he could put it in raw just for a couple of trusts. I said just a couple after some hesitation. He had just came twice, no way he would cum much or soon.
As soon as he jerked himself a bit, leading to a bit of awkward laughs between us since it took a bit. I asked if I could help, he said that what was on my mind. I kneeled down, held his dick, kissed it. And then began to suck it. I felt it grow more and more inside my mouth. After it was erect he pulled me out of the shower, pressed me against the bathroom sink, to face myself into the mirror. He promised that it would only be a couple of thrusts. It was more than a couple of trusts for sure.
As soon as his bare cock entered me he released a moan. Saying that it was a sin to have to use rubber to use this pussy. I wanted him once more to not cum inside. He said he was far from it.
I can't deny his bare cock felt really good. It's really amazing the feeling of feeling the condom and then not. And while he fucked me I got to see myself in the mirror, this was a first for me. I found it hot.
My ass was sore and red at this point form all his spanking, but I didn't care. It made me feel better and the built up for that orgasm came back, stronger than it felt before. He noticed this and pulled out, he then turned me over and told me to sit on the sink, as I did he began to finger me while kissing me. His mouth traveled to my shoulder and he whispered that he noticed how crazy I went from his bitting. Before I could do anything about it he began to bite my shoulder, my neck and ear.
I was no longer controlling my moans, I didn't care to be heard in other rooms. Finally reaching my orgasm, I dug my nails on his bare back, and as I asked him to stop and my legs tried to close, he kept at it. Arching my back now resting on the mirror, I let out a huge moan as I felt my pussy release all of my juices on his hand.
He smiled and asked if I was pleased. As I grasped for air, I nodded. He then asked me if I would not mind to repay the favor one last time.
I helped him then by giving him a blowjob and having him cum on my chest. It seemed that he was pretty horny after all since he didn't last long. I was a bit relieved since I was completely exhausted. After he was done he left me alone in the bathroom so I could clean up properly. He said he would shower after me. When I went out I saw him asleep on the bed. Knowing that I wanted this to remain a one night stand, I dressed as best as I could. Since he fell asleep without moving anything, my bra was bellow him, and I didn't wanna wake him up. And then noticed that my panties where now on his pant's pocket, I decided to leave them to him as souvenir.
I then called an Uber to take me home, made sure to sit behind him so he would not see I was going commando. And honestly thought that I would never see that man ever again. Even tho I did enjoy a lot my first experience with a much older man.
Weeks later my dad invited us to a company gathering for Father's Day. There I met this man again, he has been working for/with my dad for the last 15 years. I played it off as I didn't know him, but he would occasionally throw bold comments like "sure we don't know from somewhere?".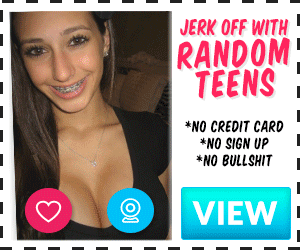 At the end of the gathering he found me alone and teased that I didn't give him a chance to thank me for the night. But that he appreciated the gifts that I had left him. My dad then arrived and we didn't talk about it anymore.
I haven't talked to that man again since the weekend and I still have no plans to reach out to him. If he does reach out maybe I'll see where it goes and will depend on what mood I am.
Thanks for taking the time to read my story. And I hope you enjoyed it.