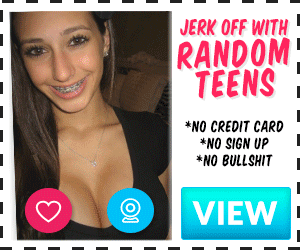 It's just another normal day till My beloved husband came home early from work and immediately poured a big drink, took a big swig of his drink and then invited me to sit next to him on the sofa. He took my hand in his and squeezed it a bit. I knew right away he wanted something, but of course I had no idea what exactly my husband Salem wanted, we've only been married for 8 months, he's not a bad husband and always nice to me even now, he keeps reassuring me that I'm the best woman He had sex with her and he didn't want more than that, but for me he wasn't the best man my pussy tasted, I had a lot of premarital sex but that's another story.
Salem is 29 years old and believes he is the master of men. He was always bragging about how many girls he had sex with before he met me! It doesn't bother me much because I've slept with a lot of guys too, Salem's experience with fucking is good, from kissing my mouth, sucking my nipples, playing with his fingers deep inside my pussy, to sticking his penis in my pussy and then ejaculating, he's not a very gentle guy when it comes to sex, but he keeps me comfortable in a way Strange and that is all I ask. Many times he would play with my clit and put his fingers inside my pussy, and of course at this time his long cock would be inside my mouth, then suddenly he would feel it time to ejaculate, and if I wasn't fast enough I would have to swallow my husband's semen, in fact I love doing it and he has I have done this since I began to take an interest in my relationships with the boys at school. Anyway let's go back to the day when we were sitting on the couch! Salem would hold my hand tightly, often as a sign that he wanted me to do something different, like analfucking or when he opened the window and pushed my ass towards the window and opened the curtains so my ass was in full view of anyone looking in the window! I realize that this is the particular cuckolding, but I am used to these perverted practices from my husband, I do not like the idea of other people seeing me fucking you! But it becomes very aroused, and I noticed more than once that when I sit on my knees and point my ass towards the open window, and as soon as a man from the neighbors sees me, my husband's penis becomes very erect and he fucks me violently, and I feel great pleasure. I knew that cuckolding makes my husband like a raging bull and I accepted the situation more than once, in The fact I have accepted it very much,
Until that day came and Salem said to me in a very calm voice: My love, I was with my most important client and signed a very big contract with him that will change our lives once more, but he expected that I would get him a prostitute as a gift to sleep with her, can you go?……………..
That's the end for today guys I wish you like it and there's another 2 more parts for the end . I will publish the next one after 3 days. if you can't wait for it just text me and we can reach a deal. Please give me your comments.