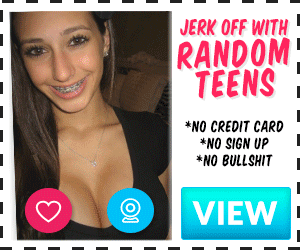 The flat was the kind of place a man would be found dead in; the kitchen was a labour ward for flies. There were no pictures, only reminders of a life once lived.
Bernie was never the type to make an effort in being presentable, yet his one-piece suit sitting in the corner told of a time he did not have to; the striped tie hung from the coat rack – it was tied either like a noose or a lasso, he had not decided, yet.
His dad drunk because his father died; he drunk because his father died. He smiled at this thought – he had a daughter, and she lived miles away with her whore of a mother. He clenched his glass, and it shook like the ocean in panic.
He stared out into the garden and watched the leaves sway; he thought about his daughter studying at college, and he laughed. At her age, he was mopping floors in a care home – how far he had come. He had a daughter in college: A good college.
A big fly landed on his window, blotting the view of the moving bushes. It was technically his neighbour's garden, but he derived pleasure from its bountiful beauty every morning, the lilacs and the roses were especially beautiful to look at in the sun.
The landline rang; he picked it up immediately.
"Bernie," it was his daughter. The lightness of her voice flowed like cold milk.
"Hey, Stella," he said with a smile.
"Don't call me ever again, please."
"What? Why?" He frowned.
"I do not want anything to do with you anymore. I do not respect you, and I do not like you – and I definitely do not love you. Goodbye, Bernie."
His heart sunk, and he put down the glass. He dialled the phone.
"Bernie," A man's voice was on the other end.
"Where's my daughter?" His voice wobbled.
"Look, man, we haven't met but her mum told me to tell you to kinda leave them alone."
"Who even are you? Where's Stella?"
"Didn't you hear her? She does not want anything to do with you, bro." His voice stunk of weed.
"Give the phone to either Stella or Louise," He demanded the stranger.
"No," the stoner hung up.
The day was hot, and Bernie had just realised this fact; his cheeks were burning red in the midday sun. From where he sat, the sun could and did shoot its rays directly into his skin. The sweat trickling down his forehead blurred his vision. He tried to grab the glass beside him, but he heard it thump onto the carpet.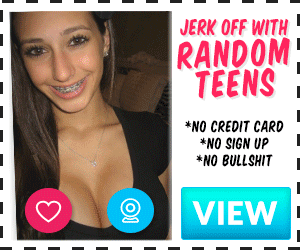 "Fuck," he muttered.
Its brown liquid sizzled into nothing but another carpet stain.
He tried to get up, but his feet were rooted to the floor like trunks.
He was afraid, but he could not put words to the feeling that permeated his gut.
His fingers wandered over the buttons of the telephone, caressing it like a virgin, and eventually, the heat became unbearable. The phone rang and rang, and it kept ringing, and it would not stop ringing for century-long minutes.
"Stop calling," It was Louise, the woman who had left him for another man -a much older and socially important man.
"I just want to talk," he pleaded,
"There is nothing to talk about, you heard Ruben and Stella.
"Who the fuck is Ruben?"
"Our boyfriend," she snapped. Bernie heard laughter in the background.
"What do you mean?"
"Look, do I have to get a restraining order?"
"I'm coming over,"
"Please don't make this worse for yourself," Louise crackled.
"This is so out of character for you two," Bernie replied. "I have been paying your child support, so I have every right to see my daughter. I do not see what I have done to deserve this treatment, especially from my own flesh and blood."
"Yeah, well she just doesn't want to see you anymore, and neither do I."
"But I am her father,"
"She has a new father now, and his name is Ruben. He is showing us what true love looks like; Stella even calls him Daddy. It is frankly brilliant! He is a real doctor, you know? What did you say you were doing again?"
"I care for people," Bernie said shyly.
"Come on, you have been doing the same job since you were nineteen. It is pathetic. That is why I left you."
"We could have worked things out; I know I was angry sometimes, and I've been getting help."
"It was too late, I was so angry and dissatisfied in life; now that I think about it, Ruben treats me far better than you ever did, and I think Stella feels the same."
"She feels the same? What do you mean?"
"I mean," she giggled, "sorry, Ruben and Stella are calling me back," her voice trailed off.
"What are Stella and Ruben doing?"
"That's none of your business, Bernie," she said, sternly.
"It is my business – that's my daughter in the background with some guy I've never spoken to in my life!" Bernie shouted.
"Look, I need you to calm down or I am going to call the police. The only reason I am giving you the time of day is that I pity you, Bernie, I really do."
"I don't know what to say," Bernie stammered.
"Good, do not say anything. I am blocking your number – do not contact us again, or a restraining order will be in place," she hung up on him.
Immediately, he punched redial, and was greeted with the dreaded tone, "This number is currently unavailable."
Bernie stumbled out the front door, and into the hot unnatural and unwavering sun of the July heatwave. His driveway looked like a murder scene with all the plastic bags and bottles dumped and littered by the breeze.
He slammed the accelerator of his two-decade-old automatic like a third-world refugee hopping the border. Anger fuelled his car, and it was felt with every chug and roar of the engine.
Bernie knew where to go, for it was his own house his ex-wife and daughter lived in: A remote four-bedroom detached house a few miles outside London, bought when the housing market crashed.
Each red light drove him further and further into a delusive spiral; something about the stillness, save the all-consuming rattle of the old metal petrol guzzler made him mad.
It was night when Bernie pulled up outside their home. He was afraid that the loud bustling engine would draw attention to his arrival, but the street remained as dead as a cemetery when he pulled out his car key; except a light slipped through the crack of the master bedroom upstairs.
"Strange," he muttered.
The lawn was neat, trimmed like a hooker. There was not much to hide behind because all the bushes were carved and sculpted spherically. The path leading to the front door was trailed with pasty white stones imported from Egypt, and tan slabs dotted it for one to place their feet upon. He carefully tiptoed to the front door, cautious of making a sound. When he hopped to the other end, he noticed the camera looking at him above the door.
"Fuck," he whispered.
He inserted his spare key into the hole and unlocked it. There was a loud click as the door slowly opened. He cringed and took a deep breath, looking around in the darkness nervously.
The whole house screamed playboy.
There was a spiral staircase at the end of the huge hall. He peered around its edge, but he could not see deep enough into the shadows. The marble floor sparkled, and he could his own watery reflection under the faint moonlight trickling into the house through the door he had just opened. He tried to shut the door, but the slightest of movements of its large frame dragged out of its hinges a howling whine, so he left it wide open. It made an easier getaway, he figured, and thus he did not concern himself too much with closing it.
Suddenly, a high-pitched and gentle moan flowed from upstairs. Bernie froze, his burning heart thumping in his throat. His feet twitched along the smooth surface like a dancer.
A draft poured in through the open door, and he shivered and wished he had brought along his jacket. He folded his arms.
Slowly, he crept up the staircase. Again, a moan descended from the bedroom, and Bernie, intrigued, allowed the sensual notes to pull him further and further into the darkness; had he not lived in this mansion for several years, he would easily be lost in its shadows.
The moans grew louder and louder as he became closer and closer to the master bedroom; he could not recognise who these moans belonged to, for it was definitely not the harsh shrieks of his ex-wife he had grown accustomed to in the first few years of his marriage. Perhaps that's why he was curious.
The door appeared closed from a distance, yet he could not restrain himself – he had to find out the source; with every step, his ankle slipped slightly, threatening him with a huge fall onto the wooded floor.
He reached the bedroom door and peered through its crack. His limbs shook like the trees outside; his blurry eyes adjusted to the yellow lamp light of the warm, moisture-wicked bedroom. There was his bed, except the colour of the sheets were disgustingly pink. He hated pink because Louise loved it.
Two naked bodies collapsed onto the bed, and their lips were crushed together like scrap cars in a junk yard. The older of the two women seemed to be encouraging the younger one to explore with her little hands her grown breasts, which, to Bernie, obviously belonged to his ex-wife. However, he could not nail down who Louise was caressing, for her face was hidden behind long dark hair.
He was about to interrupt them and demand the whereabouts of his daughter when Louise crouched down to suck the young woman's perky breasts. Her tongue whisked around her partner's nipples like a mom whipping pancake batter. The young woman, still hidden by a thick uninterrupted sheet of straight hair, pressed Louise's face into her breast.
"Oh my," the petite woman moaned.
Bernie's heart dropped to the floor.
"Bite it; bite it really hard, Mom." It was Stella.
Louise bit down on Stella's tiny breast. His daughter let out a loud cry, which rang down the hall.
Stunned, Bernie's penis began to grow, rubbing its tip against the rough in-lining of the jeans. Huge bite marks encircled Stella's juicy nipples, as they sprang out of her mom's salivating mouth. Stella grabbed a huge chunk of her mother's breast and lifted it to her own mouth. She teased it with a few licks and passionate kisses, before engulfing the jutting nipple inside her little mouth.
"There you go, baby." Louise coaxed.
Stella looked up at her with blue and innocent eyes, as she sucked and chewed on her mother's big boob. Bernie's hand slowly crept towards his cock, and he carefully unzipped his jeans. His penis sprang out like a bank robber's weapon; he cautiously began to jerk it to his daughter's naked eighteen-year-old body.
Louise slid her hand down Stella's tight stomach to her small, hairless pussy, and swiped with her index finger over her daughter's tiny clit. Instinctively, Stella clenched her teeth and clamped down on her mother's giant breast and squeezed her small thighs together. Louise shrieked and pulled her daughter closer, embracing her in a warm and oily hug; their naked bodies sliding against each other. She placed her hand behind Stella's neck and pulled her deeper into her breast. Stella choked and frantically pushed against Louise's squishy belly, but to no avail, as she was swallowed into her mother's gorgeous curves. Louise, turned on further by her daughter's hot and humid breath upon her chest, sank her lips into Stella's earlobe, exploring it with her tongue. Stella swirled with giddiness, as her little eighteen-year-old body squirmed with delight at being tickled in such a sensitive location.
Bernie, now close to cumming, inched closer, desperate to join them in their lovemaking.
"I love you," he whispered to his daughter; he did not wish for her to hear him at that particular moment, but he hoped she felt his love, anyway.