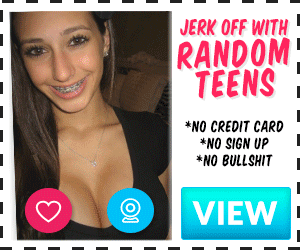 A lot of you were asking me about my double penetration sessions after my first post so I thought I will share it in here. It was decided after my neighbor introduced his friend into this and we planned for a threesome though not the DP. I told my parents that I was going to see a friend to take some notes and reached at that friend's place by afternoon and both of them were already present there. We went down to business without wasting much time and I found all three of us naked in the bed soon. So it was my neighbor who suggested this idea of trying a DP. I wasn't really sure about it but given how comfortable I was with these two I was down for it.
My neighbor lay on his back and I climbed over and took him in my pussy. While this friend grabbed a lube and lubed up my ass. I leaned over a bit so that he could penetrate into my ass. Once he was in I tried to sync my movement with his and rode my neighbor the same time. It was a very weird position to be in. To see a guy in front of me and then see another one right behind me in a sandwiched position. And down there it was rather a 'tight' feeling to have both my holes stuffed and derive pleasure from both ends, which was a bit surreal and confusing if I may, in regards to where I should focus more. However the pleasure was immense and entirely different from what I had expected it to be. Much much better it was. One of them was spanking my ass while the other one played with my tits.
This new kind of pleasure had its effect on me, both physically and emotionally as well. I came. I could no longer hold that rumbling feeling and I came all over my neighbors cock while I giggled the whole time. Then I came again and by this time my back started to give away and I leaned and lay over my neighbor. I kept grinding my pelvis which made my neighbor cum first and he came inside me. I got off from him so that he could move out of the bed. I though this friend would take my pussy now, but he still wanted my ass and made me lay on my belly and started to fuck me in prone bone position. Or should I say he pounded me. He grabbed my hair and made me arch back a bit as he fucked me and I was being very vocal and moaned loud. So he spanked my ass hard and pushed my head down against the bed then and I could only moan feebly. He too came inside my ass and I lay on the bed to take a moment until I eventually had a nap.
I woke up after an hour or so and it was evening so decided to leave. I went to the bathroom to clean up and take a shower and these two appeared once again and I saw my neighbor holding the lube bottle. I knew what was up and stepped outside the bathroom. My neighbor suggested that we should try standing one as he was lubing my ass. So this friend lifted me in his arms with his back against the wall and I wrapped my legs around him as I lowered myself onto his cock. My neighbor penetrated into my ass and closed the gap. Although it wasn't the most comfortable position but it was the real sandwich. Both men pressed me in between them and I couldn't even move but get fucked. My neighbor finished in my ass first and then the friend put my down and I was on my knees and sucked him off. He gave me a facial and made me suck clean his cock. I took a shower then and headed back to home.
The post I am a 22 years old Indian girl who is getting married the next year, yet I lost my virginity to my neighbor. I got double penetrated by my neighbor and his friend. appeared first on Hot Indian Sex Stories | Hindi Sex Stories.