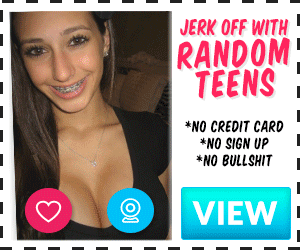 I'll be honest, I wasn't expecting my stories to get the reactions they have. I got a lot of requests to post more, so I'll detail the last time I saw her, which was 3 days ago. Hope you all enjoy!
I got to her apartment early in the morning, at least it was early for me. After spending most of the night texting dirty back and forth, and showing her replies from those of you who reached out to see her pics, she was absolutely soaking wet. She was wearing the same red thong I mentioned in my last post, and a bikini top. She wanted to wear the matching bra, but her tits were swollen and so fucking massive there's no way it would fit.
We were both way too horny for foreplay. As soon as we got in the room I shoved her down on the bed and mounted her. Pulled her thong out of the way and just shoved my throbbing cock as deep in her as I could. When I say she was wet, she was fucking WET. In the 2ish years we've been fucking I've never felt her come close to being that wet before. I knew then it was gonna be a good day.
I have this bitch trained so well all I had to do was tell her that I wanted her to cum hard, and on command her body shook violently with a massive orgasm. The first of many that day. I'm thrusting hard into her. Her pussy felt so good there was no way I could take it gently on her even if she begged. Luckily she likes taking it rough more than I like giving it rough. She took the pounding like a champ, cumming over and over while I kept going. I swapped around between kissing her deep, kissing her neck, sucking her tits, and degrading her. She fucking loves it when I talk to her like that.
"You're such a horny little bitch aren't you?"
"Yes. Yes I'm a horny bitch!"
I could go on, but I'd be here all day recounting the things I called her. I know that's fairly tame, but I'm still getting used to talking down to her like that.
It wasn't long before she was begging to suck my cock. She loves tasting her pussy on me, and I love her mouth so I happily obliged. I laid down and let her get to work. The hunger in her eyes when she came up to my throbbing cock was a sight to behold. Now I'm not the best at describing how a blowjob feels, so let me just say that she did her best to suck the absolute soul out of me. She was taking me down the back of her throat, twirling her tongue (which is pierced btw) around the head of my cock, everything she could do. When her jaw started getting sore she moved up and hungrily kissed my neck while jerking me off to keep me hard. She would whisper in my ear "does that feel good daddy?" To which I would grab the back of her head and push it back into my neck for her to keep going. She loves when I force her like that.
As you can imagine it didn't take long before I was back in her pussy, thrusting up hard and smacking her wonderful ass while her tits bounced in my face. Now usually I let her ride me for a good while. It gives me the chance to get some energy back while she does most of the work (I always match her rhythm so I hit a little deeper than it she was doing it herself), and to be honest watching her tits bounce while on top of me is nothing short of mesmerizing. But today, her pussy felt too fucking good for me not to be in total control of it. After she came a second time I demanded she get off. I told her to lay flat on her stomach, and mounted her. I smacked her ass some more and asked her: "who owns this slutty body?"
I'd smack her ass before she could answer.
"Y,you do daddy! My body is your toy, use me how you want!" She would answer between gasps and moans. I sit over her ass, using the tip of my cock to tease her pussy and asshole. She was dripping by now, so the teasing didn't last long before I plunged deep into her. She let out a gasp and moan. She loves this position because of how deep I'm able to go in her. I'm not exaggerating when I say that this was easily the best her pussy has ever felt. I was almost on autopilot pounding her deep and fast, smacking her ass, calling her every derogatory name I could think of. All she could do was lay there and take it. She was moaning so much she couldn't respond go anything I said. After several minutes of my cock absolutely assaulting her pussy, I noticed the moans had gone quieter. She wasn't gripping the sheets anymore. I asked her a question, and no response. She was cumming so hard and so often her body shut down and she was unconscious. Now I've gotten her close to blacking out before, but she always stayed just awake enough. We had talked about what she wanted me to do if she did ever fully black out, and without hesitation she always gave the same answer: "don't stop fucking me. Use my unconscious body. I'm just your fuck toy after all" So, that's what I did. If anything, I started fucking her harder. I even leaned down and kissed her unconscious lips. I knew she'd love that when she came too. She was only out for maybe 45 seconds before she started coming to. The moans started slowly getting loader again, she started pushing herself back up. I gave her a few minutes to get her wits back before I leaned close to her ear.
"Good morning sunshine. Enjoy your nap?"
I didn't stop pounding her for a second as I said it.
"H,huh? I feel asleep? She sounded like she was out for 45 minutes, not 45 seconds.
"Yes you did, and I didnt stop using this slut pussy for a second while you were out."
Hearing me say out loud what her body already knew made the situation real. She immediately came after hearing that. Easily the biggest orgasm I've ever felt her have. I loved it. I fucked her harder while she was still cumming, stopping only after her body stopped shaking from the massive climax. After that against my own wishes I figured she needed a break. I pulled out slowly and laid next to her. I kissed her gently and told her how good a whore she was for me while we cuddled.
That wasn't the only time we fucked that day, but it was the most exciting. I wanna thank those of you that did reach out from my last story asking to see her. Your kind and thirsty words really boosted her confidence. As always I hope you enjoyed this story, and if you want more I'm sure we'll be having another noteworthy fuck soon. She's also told me that she's considering making her own account or borrowing mine to tell some of our stories from her perspective. She has a much better memory than mine so if that's something you'd be interested let me know so I can tell her she has an audience lol.