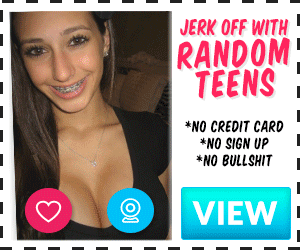 This happened about 3 years ago but its still something I think about often.
I was on a break with my now Fiance (we were having some issues that we have now resolved). She had just got back from a trip away as I was leaving. I was driving south (I live in Australia) and ended up finding myself on the south east coastline.
I was in a caravan park sleeping in a swag, one morning i woke up checking my messages. I was uploading regular posts about where I was etc, and someone I had added years before had messaged me regarding it. This lady let's call her R. She worked for a supplier for my work, and I had regular conversations with her over the phone. It wad always professional and courteous and nothing ever happened prior to this. I work for a family business and so my mother is my boss of sorts. She got along very well with R and chatted to her often when ordering stuff.
Now I dont remember the entirety of the conversation we had over the next few days but somehow we got on to my relationship status and if I was interested in anything while I was away. I wasn't sure if I'm honest, I was freshly on a break and wasn't sure what I wanted. But the next message caught me off guard. "Well I'd fuck you 🤷‍♂️". Wow! I thought. This woman who I've never had a conversation with outside of work was suddenly wanting to jump my bones! It was a bit of a shock but a good one! I'm not particularly used to he chased, I usually do the chasing like most men so I was quite surprised, and equally excited!
I agreed that it would be great to meet, and she offered to pay for a hotel for me to stay in for a couple of days in town while I stayed. Now R had children but if there was ever a definition of a MILF this was it. She had amazing tits, a big ass and was short enough to be eagerly thrown around the bedroom at will. I'm 6 foot 5 and 115kg so I was happy to throw this woman around!
We met the first time and it was a little awkward at first. I wasn't sure what to do, I'd been out of the game for so long I wasn't sure what to do other than make awkward small talk standing while she laid on my bed. Eventually she interrupts and says "so do you normally just stand there and talk while a woman lays on your bed?" That was my big neon sign Cue! I immediately got to work.
I walked over to the bed and slid my hands around her waist. I pulled her in close and began to run my fingers on her as I kissed her. Damn! She can kiss too! I thought..
We start to take clothing off piece by piece helping eachother as we make out, moving and sliding parts of our bodies around the others. Our tounges crossing several times every few kisses. At this moment the awkwardness disappeared. I was ready. I removed my pants and then my underwear revealing my already super hard cock, while she removed the final pieces of her clothing. I sit on the bed as she slides down with a quiet "now let me show you what I can do to you". I tingled at the sound of her sentence and knew I was in for a wild ride. She started to lick my shaft while holding my cock with one hand and then began to suck the tip. She strokes my shaft as she continues to use her tounge and mouth to caress the tip. Then she goes deeper. Timing her strokes with the sucking moving up and down my cock. I look down watching her head bobbing up and down on my cock thinking, this is unreal! How did this even get to this point! This was the best head I had ever received! Just the right speed and mix of sounds and movement. Pure pleasured with every stroke!
I wasn't upset thats for sure. She continues to suck and I realise at this point the excitement of being able to fuck someone I know professionally was making me super horny. I was going to cum already! I warn her and she keeps going, sucking my cock faster and harder. I begin to quiver looking down as I begin to pulse. "I'm coming!!" I yell as she slows down and takes all several large shots of cum into her mouth and swallows it.
I'm not done. I get up. Turn her around and lay her on her back to see her soaking, even dripping wet pussy. I begin to eat her pussy out like its my last meal. Starting slow and gentle until I hear her moaning and feel her squirming around my head. I do this for a few minutes before I hear her say "I want that dick". I stand up and shuffle upwards. I ask if she wants me to wear a condom. We quickly exchange confirmations that we were clean and didnt really mind so i continued to slide my cock over her clit rubbing the tip over her pussy. Aiming down I thrust my cock inside her as she let's her head drop in realisation. I'm not small by an standard. Although I'm not huge either. About 7.5 inches. But just hear "that's the biggest cock I've ever seen" as I begin to fuck her. My ego just took over.
I begin to fuck her as hard as i can. The pussy was amazing! Soaking wet and tight! She had a super tight pussy thanks to what she described as a raised pelvic floor, and did it ever make a difference! It was so intense i was ready to cum in mear minutes! She flips on top and begins to ride me, I look up watching her facial expressions of pleasure when I yell "I'm going to cum again!" She keeps riding! I start to tap her leg signalling to get up so I can cum. She pushed down hard onto my cock as I burst with cum inside her soaking wet pussy. She looks down at me smiling watching me squirm as I pulse inside her.
She gets up, cum dripping from her pussy and immediately puts her panties back on. She gets dressed and starts to talk about seeing eachother again over the next few days. She had to go to dinner straight away and was running late. The thought of her going to dinner surrounded by her friends or family with my cum dripping out of her all night just made me hard again instantly.
We did meet up 2 more times before I left town. Both times were equally fun. She did admit that my cum was soaking her panties each night on her way home. And the dinner was interesting trying to hide cum soaked panties. I still get hard thinking about it.
We have talked since then but not often. My boss still doesn't know what happened nor does anyone else. It's a secret ill keep for a while longer. I hope one day I can fuck her one more time. Maybe next time I go down her way I'll make a visit.